Click here if you are having trouble viewing this message.

Your Daily AAHOA Update for Wednesday

, August 18

, 2021
Today's Top Stories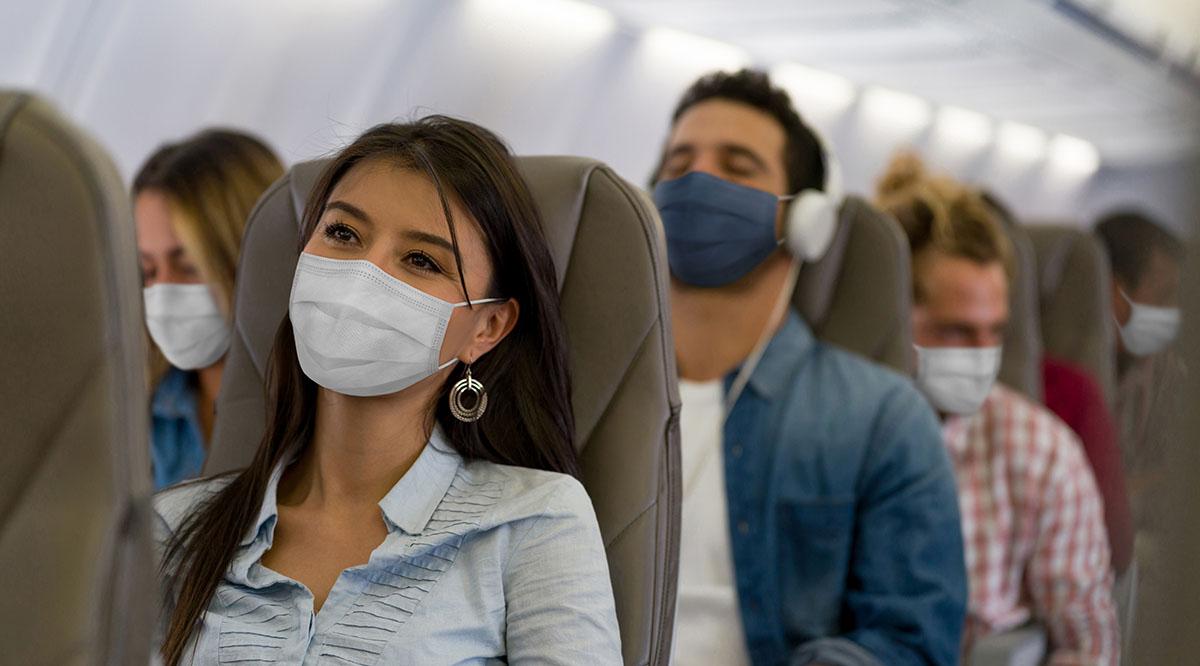 Mask Mandates for Travelers Extended into 2022
Yesterday, the Transportation Security Administration extended the federal mask mandate that requires travelers to wear masks on commercial flights, trains, and buses through Jan. 18, 2022. The previous mask mandate extended in the spring was set to expire on September 13. 

The most critical action hoteliers can take now is to encourage your employees to get vaccinated if they have not already done so. Vaccinations are a great means to ensure the safety of your employees and the confidence of your guests. Sign the Pledge to Protect today and visit our landing page for more information.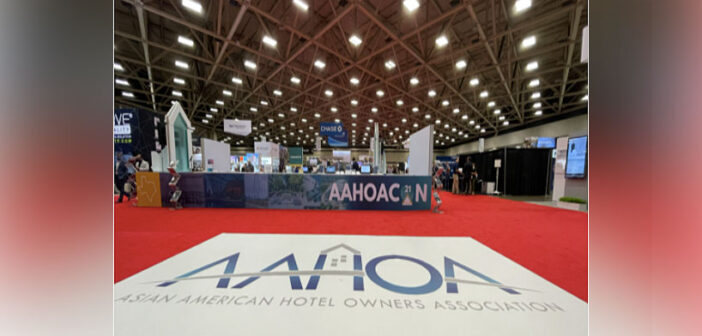 HB Exclusive: Industry Leaders Tackle Uncertainty, Brands and the Recovery of the Bottom Line
Leaders from the hotel franchise and technology communities, including AAHOA Chair Vinay Patel, met on the eve of AAHOACON21 to discuss the state of their markets, keys to a sustained recovery, and the role of innovation in pushing forward the franchise business model. The conversation began on familiar ground, as the group discussed pricing pressures related to increasing costs of materials, wages, and a constrained ability to fully staff hotels as a result of revenue challenges. Patel noted that "the common theme is the unknown," with some hotels, especially those driven by revenues from leisure travel, beating 2019 numbers, while others remain off by 20% or 30% or more. He noted significant performance divergences among geographical markets as well as property type, as he canvassed the franchise community in preparation for his top role at AAHOA.
August 2021 Market Kalibration Report Is Now Available
The August 2021 Market Kalibration is now available, spotlighting the latest U.S. industry performance and trends. Some of the highlights include:
Lead time has increased to 21.4 days, the first time surpassing 3 weeks since February 2021

Guest Paid ADR increased from $125 in June to $137 in July thanks to summer transient travelers

Brand.com now holds the largest occupancy contribution, surpassing Property Direct which has previously led recovery
U.S. Hotel Industry Reports All-time Monthly Highs in ADR and RevPAR
The U.S. hotel industry reported all-time monthly highs in average daily rate and revenue per available room on a nominal basis, according to July 2021 data from STR. July 2021 (percentage change from July 2019):
Occupancy: 69.6% (-5.5%)

Average daily rate (ADR): US$143.30 (+6.0%)

Revenue per available room (RevPAR): US$99.71 (+0.2%)
When adjusted for inflation, the ADR and RevPAR levels were lower than the all-time highs recorded in 2019. On an absolute basis, occupancy was the highest for any month since August 2019.
2021 AAHOA Northwest Charity Golf Tournament, 11:30 a.m. PDT Monday, August 23 - Aurora, OR

2021 AAHOA Northwest Regional Conference & Trade Show, 1 p.m. PDT Tuesday, August 24 - Vancouver, WA

2021 AAHOA Arkansas Regional Conference & Trade Show, 1 p.m. CDT Thursday, August 26 - Little Rock, AR

2021 AAHOA North Carolina Charity Golf Tournament, 1 p.m. EDT Saturday-Sunday, August 28-29 - Concord, NC
Upcoming Events & Webcasts
HITEC® Heads to Dallas, TX, in Late September
The Hospitality Industry Technology Exposition and Conference is the world's largest and oldest hospitality technology event and brings the brightest minds and hottest technologies from across the globe together in one place. HITEC® offers attendees essential education, access to top hospitality technology industry experts, and the resources to find cost-effective ways to improve company bottom lines. AAHOA Members get a complimentary pass to the trade show floor, so fill out this form and where it says "Name of referring exhibitor," enter "AAHOA."
September 27-30
NABHOOD: 25th Annual African American Hotel Ownership & Investment Summit Set
NABHOOD's 25th Annual African American Hotel Ownership & Investment Summit will take place in October at the Miami Marriott Biscayne Bay Hotel. The three-day educational summit is designed to educate attendees on how to become a hotel owner or investor, share lodging and industry trends, learn how to market to minorities, and look at diversity issues that continue to affect the hospitality industry. The primary goal at NABHOOD is to increase the number of African-Americans developing, managing, operating, and owning hotels, and to increase vendor opportunities and executive-level jobs for minorities, thereby creating wealth within the African-American community.
October 6-8
What They're Saying...
"After the involvement of AAHOA, I saw a positive response from [brand] and I am very grateful for your help."
–AAHOA Member, Alabama
Was this email forwarded to you? You can opt in, or opt back in, to receive these directly by signing up at myaahoa.com.

Asian American Hotel Owners Association, Inc.
Atlanta Headquarters
1100 Abernathy Road, Suite 725
Atlanta, GA 30328
Washington D.C. Office
601 New Jersey Avenue NW, Suite 610
Washington DC 20001
To update your subscription preferences, please email info@aahoa.com..