Click here if you are having trouble viewing this message.

Your Daily AAHOA Update for Monday

, August 9

, 2021
Today's Top Stories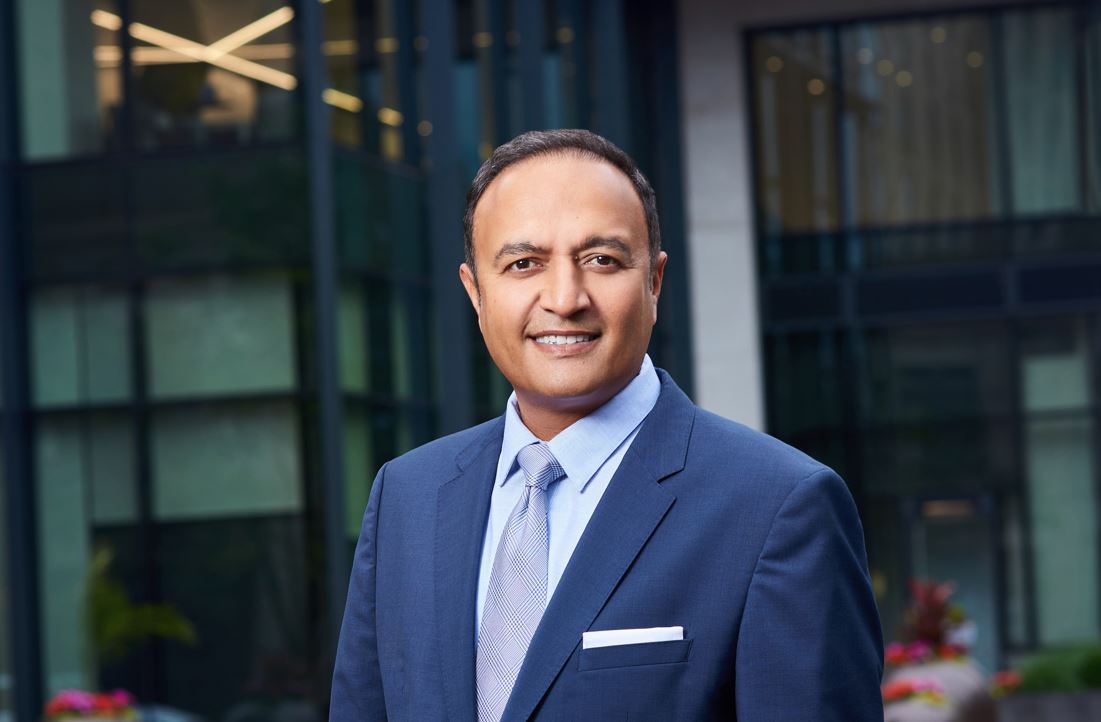 Virginia Hotelier Vinay Patel Ascends to Chair of AAHOA Board of Directors
Virginia hotelier Vinay Patel became Chair of the AAHOA Board of Directors at the conclusion of the 2021 AAHOA Convention & Trade Show at the Kay Bailey Hutchison Convention Center last week. It was the first major convention in Dallas since the onset of the COVID-19 pandemic. 
"Serving America's hotel owners as the AAHOA Chair is an honor, and I look forward to working with AAHOA's nearly 20,000 members on the road to recovery," Patel said. Patel plans to focus on elevating the association's advocacy and engagement at the state and local levels, including coordinating political education efforts with the American Hospitality Alliance. "I am also committed to broadening our outreach to lawmakers who have not necessarily engaged on the issues we champion. Building a broad coalition that supports small businesses and their employees will help draw more attention to why issues such as 1031 like-kind exchanges and the Save Hotel Jobs Act are so important to rebuilding our economy with new, good-paying jobs."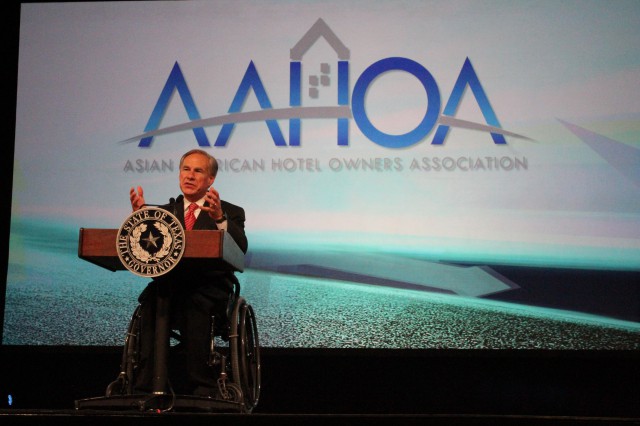 Texas Gov. Abbott Delivers Remarks at AAHOA Convention In Dallas 
Gov. Greg Abbott delivered remarks at AAHOA's convention in Dallas. Abbott highlighted achievements of the 87th Legislative Session, including COVID-19 liability protections for businesses, anti-human trafficking efforts, and legislation that exempts forgiven PPP loans from the franchise tax in Texas.
Abbott also thanked AAHOA Members for their engagement throughout the session and for their role in ensuring an even more prosperous future for Texas.
"Thank you to the members of AAHOA for being so engaged on a variety of important issues this legislative session, and for being an outstanding voice for hotel owners across our state and our nation," Gov. Abbott said.
New AAHOA/Oxford Economics Study Details Extent of AAHOA Members' Economic Impact and Industry Influence
AAHOA announced the results of a new study conducted in partnership with Oxford Economics, a global leader in forecasting and quantitative analysis, on the economic impact and industry influence of the association's nearly 20,000 Members. Among the study's impressive conclusions, the 34,260 AAHOA Member-owned hotels account for 60 percent of all hotels in the U.S., 3.1 million guestrooms, and 2.2 million direct impact jobs.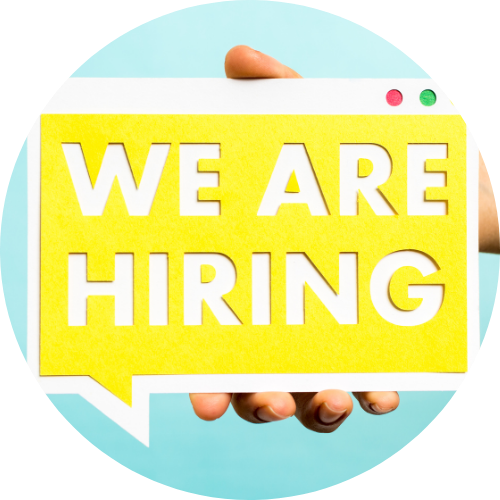 U.S. Department of Labor Releases the July Jobs Report  
Last Friday, the Department of Labor (DOL) published the July Employment Situation, reporting a 0.5% decrease in the unemployment rate month over month. The unemployment rate for June was 5.4% with 9.5 million people unemployed through the month. The leisure and hospitality segments continued to show notable job increases, with more than 380,000 jobs returning in the accommodation sector. The full report can be accessed through the Bureau of Labor Statistics. AAHOA will continue to keep members informed on the evolving labor landscape. 
2021 AAHOA Northwest Charity Golf Tournament, 11:30 a.m. PDT Monday, August 23 - Aurora, OR

2021 AAHOA Northwest Regional Conference & Trade Show, 1 p.m. PDT Tuesday, August 24 - Vancouver, WA

2021 AAHOA Arkansas Regional Conference & Trade Show, 1 p.m. CDT Thursday, August 26 - Little Rock, AR

2021 AAHOA North Carolina Charity Golf Tournament, 1 p.m. EDT Saturday-Sunday, August 28-29 - Concord, NC
Upcoming Events & Webcasts
13th Annual Hotel Data Conference in Nashville Just Two Days Away! 
The 13th annual Hotel Data Conference will take place in Nashville, TN, August 11-13 with both in-person and virtual attendance options available. Hosted by STR and Hotel News Now and presented by IDeaS, this hybrid event will feature the same data-driven analyses and thought-provoking commentary you have come to love and expect.
August 11-13
HD Expo + Conference Set for August at Mandalay Bay in Las Vegas 
HD Expo + Conference, the largest hospitality event of its kind in the country, is set for August 24-25 at the fabulous Mandalay Hotel in Las Vegas. The conference connects the hospitality design industry over two days of product exploration, education, and networking. It showcases the latest products, services, and innovative developments from the industry's leading manufacturers and you don't want to miss it! 
August 24-25
What They're Saying About #AAHOACON21...
"Relevant information we can – and have! – implemented!" 
–Webcast Attendee
Was this email forwarded to you? You can opt in, or opt back in, to receive these directly by signing up at myaahoa.com.

Asian American Hotel Owners Association, Inc.
Atlanta Headquarters
1100 Abernathy Road, Suite 725
Atlanta, GA 30328
Washington D.C. Office
601 New Jersey Avenue NW, Suite 610
Washington DC 20001
To update your subscription preferences, please email info@aahoa.com..