Click here if you are having trouble viewing this message.

Your Daily AAHOA Update for Thursday, Jan. 7, 2021

Today's Top Stories
Today's AAHOA Advocacy Update
Last night, the Small Business Administration (SBA) and the Department of the Treasury released the following rules pertaining to the second round of the Paycheck Protection Program (PPP): 
Congress convened into the early morning after the joint session resumed, having been suspended when the mob broke into the Capitol building yesterday. Despite objections from members of the Republican party, Congress certified President-elect Biden and Vice President-elect Harris as the winners of the 2020 election.
AAHOA President & CEO Cecil P. Staton issued the following statement in response to the violence at the U.S. Capitol yesterday:
"Our nation and commitment to the freedom of speech are only strong and meaningful when they rest upon a foundation of civility and respect for the law. What we witnessed today was not a free expression of speech but mayhem designed expressly to impede and ultimately upend the peaceful transfer of power that has been a hallmark of our democracy since 1797.
"Today's violence and destruction have no place in our society, and we condemn this un-American behavior. We applaud Vice President Pence and our leaders in Congress for honoring the will of the American people by resuming their proceedings and certifying President-elect Joe Biden's Electoral College victory. The peaceful transition of power must continue unimpeded for the good of our nation."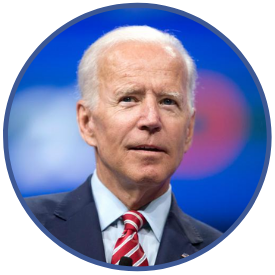 Employers' Gig Worker Win May Be Short-Lived Under Biden
The Trump administration cemented a long-anticipated final rule that gives businesses a clearer path to classify workers as independent contractors, forcing President-elect Joe Biden's team to make early decisions on a critical employment policy debate. The U.S. Labor Department on Wednesday established a simpler legal standard for when employers may classify workers as independent contractors rather than as employees, who are covered by federal minimum wage and overtime law. In effect, the rule gives employers a tool to defeat or avoid expensive class actions accusing them of shorting workers on pay because they've been misclassified as contractors. But a release two weeks before Trump leaves office puts the rule's shelf life in doubt. Biden's incoming press secretary cited the independent contractor regulation on Dec. 30 as one of the "midnight" rules that could be frozen from taking effect in a memo on Inauguration Day. Technically, the rule is slated to take effect in early March but a Biden memo would stall that date.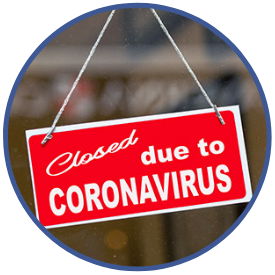 HotStats: Can Hotels Claim Business Interruption Insurance Due to a Pandemic? 
Does a pandemic qualify for business interruption insurance? It's a question hoteliers shouldn't be asking themselves, but rather, their insurance company. COVID-19 was swift and pernicious, bringing the hospitality industry to its knees. As hotels find their footing, filing a business interruption claim with their insurer is of the essence, regardless of the ambiguity over whether a pandemic qualifies a business for such relief. Insurers, unsurprisingly, have denied the vast majority of these claims, which have in turn triggered scores of lawsuits asking courts to make insurers honor their contracts. Insurance companies contend that 1) the policies require physical loss or damage. The argument being that there is no "damage" incurred from a virus; and 2) that some policies have exclusion clauses for losses caused by viruses, which insurers have cited not as an argument against the virus, but rather when business operations are suspended by government order to combat the virus's spread.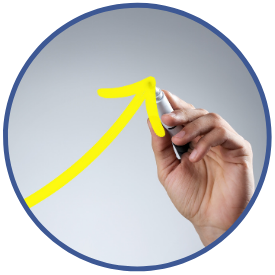 STR: U.S. Weekly Hotel Occupancy Improves Noticeably from Previous Week
Thanks to a travel boost leading into the New Year's holiday, U.S. weekly hotel occupancy improved noticeably from the previous week, according to STR's latest data through January 2. Dec. 27, 2020, through Jan. 2, 2021 (percentage change from comparable week in 2019/2020):
Occupancy: 40.6% (-17.2%)

Average daily rate (ADR): US$107.93 (-21.5%)

Revenue per available room (RevPAR): US$43.81 (-35.1%)
Hotel demand jumped in week-over-comparisons, while TSA checkpoint counts showed five days with more than 1 million passengers. Substantial hotel demand growth is not expected to continue as leisure travel once again dissipates after the holidays.
What Members Are Saying...
"AAHOA is doing great work and I must tell you, this is a great comfort
for hotel owners."
–  Industry Partner
Upcoming AAHOA Events & Webcasts 
Webcast
Getting Back to Business: Understanding the Intricacies of Hotel Valuation
When it comes to calculating property taxes on hotels, few taxing jurisdictions fairly distinguish the taxable value of the real estate from FF&E and good will. Consequently, hotels can be paying significantly more in property taxes than what is fair. In this webcast, an expert will walk you through the differences between hotel valuations versus other commercial buildings and properties. They will also review what is needed to begin a property tax appeal with your municipality to ultimately reduce your property tax liabilities, save money, and increase the value of your hotel.
1 p.m. EST Thursday, Jan. 21, 2021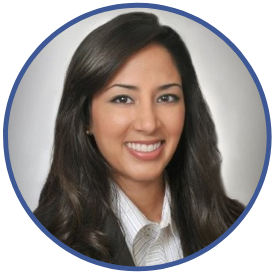 Webcast
What Employers Can Expect from the New Administration
With the presidential and congressional elections behind us, we can look forward to significant changes in the employment law landscape, particularly in relation to hoteliers. Join us as we discuss what to expect with the new administration, including how to avoid increased litigation trends and safeguard your bottom line in the new year and beyond.
11 a.m. EST Tuesday, Jan. 26, 2021
Upcoming Industry Events & Webcasts 
Live Webinar
2021 - A View from the Top: Hospitality Insights & Strategies 
Are you wondering what lies ahead for 2021 amid the shifting hospitality landscape? Are you interested in better understanding how to successfully navigate the dynamic hospitality environment? Join AAHOA Chairman Biran Patel and other hospitality executives for expert insights and valuable strategies that span all facets of the hospitality industry. Each of the panelists will provide valuable perspectives to help you make sound decisions in this dynamic environment.
12 noon EST, Thursday, Jan. 14, 2021
Live Webinar
USTA – Refueling the Economy and American Jobs Through Travel
Join U.S. Travel Association President & CEO Roger Dow for an exclusive virtual update on the state of the American travel Industry. The address will cover the relief and stimulus policy priorities that will be necessary to help safely reignite domestic and international inbound travel to accelerate our industry's rebound in the year ahead. USTA also will release its comprehensive Power of Travel platform, which details how advocacy will deliver economic relief and recovery, increase America's global competitiveness, define the future of mobility and infrastructure, reimagine air travel, and improve travel facilitation.
1 p.m. EST Wednesday, Jan. 27, 2021
Upcoming AAHOA Events & Webcasts 
Was this email forwarded to you? You can opt in, or opt back in, to receive these directly by signing up at myaahoa.com.

Asian American Hotel Owners Association, Inc.
Atlanta Headquarters
1100 Abernathy Road, Suite 725
Atlanta, GA 30328
Washington D.C. Office
601 New Jersey Avenue NW, Suite 610
Washington DC 20001
To update your subscription preferences, please email info@aahoa.com..