Click here if you are having trouble viewing this message.


BREAKING NEWS: BAPS Leader Swami Brahmaviharidas Live at AAHOACON23!
AAHOA is thrilled to announce that Swami Brahmaviharidas, BAPS, will be LIVE at AAHOACON23 in Los Angeles, CA. An inspiring leader and relentless champion of humanitarian causes worldwide, he spearheads the Global Outreach of BAPS to spread harmony and collaboration of all generations and backgrounds. He has played a key role in some of the most recent global events at the call of the Indian Government and Heads of State.
Get to know Swami Brahmaviharidas through this short video here. He will be the General Session Keynote Speaker on Thursday, April 13. Don't miss your chance to hear from this incredible leader.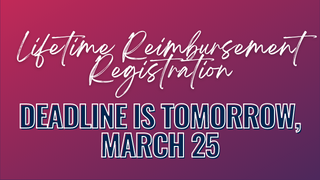 ATTENTION: Reimbursement Registration Deadline for Lifetime Members Is Tomorrow!
Attention AAHOA Lifetime Members - tomorrow, Saturday, March 25, is the FINAL DAY to register for AAHOACON23 and be eligible for reimbursement.
Do NOT DELAY on this opportunity to qualify for registration reimbursement.
Why Attend AAHOACON23?
To date, we're at almost 5,000 attendees already registered for our historic event. Last year, around this time, we had about 3,400 registrants for our Baltimore event, so we're pacing ahead of where we were in 2022.

In addition, our Exhibit Floor continues to grow, with just over 500 exhibiting companies and 820 booths!

AAHOACON23 is going to be the biggest AAHOA Convention & Trade Show in history. Pair that with world-class keynote speakers, 20+ education sessions, and four networking events, including the Welcome Reception at the world-famous LA Coliseum, AAHOACON23 is THE can't-miss event of the year.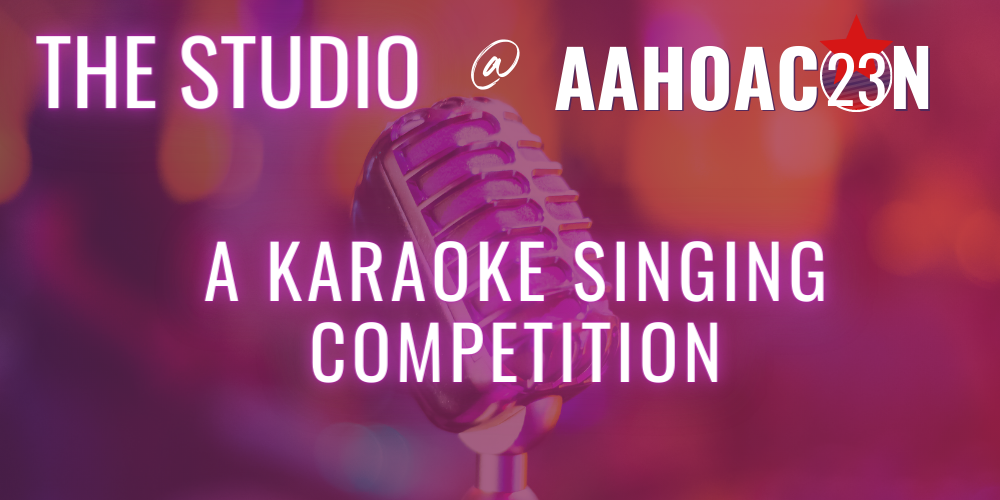 NEW at AAHOACON23: The Studio - A Karaoke Singing Competition
Are you ready to sing your heart out?
Join fellow AAHOA Members for our first-ever AAHOACON23 Karaoke Competition! We want participants to belt out their favorite love ballad or pop anthem from 7:30 to 8:30 p.m. on Thursday, April 13. The top three participants will win a prize, so don't lose the opportunity to brag to your friends about winning a singing competition in Los Angeles!
Simply sign up and submit your audition by filling out this form so the judging panel can select the competitors! Up to 12 participants will be chosen to compete.
Start practicing in the shower or the car today!
AAHOA Members: The Credentialing Process Is Officially Open for Voting in the 2023 Elections!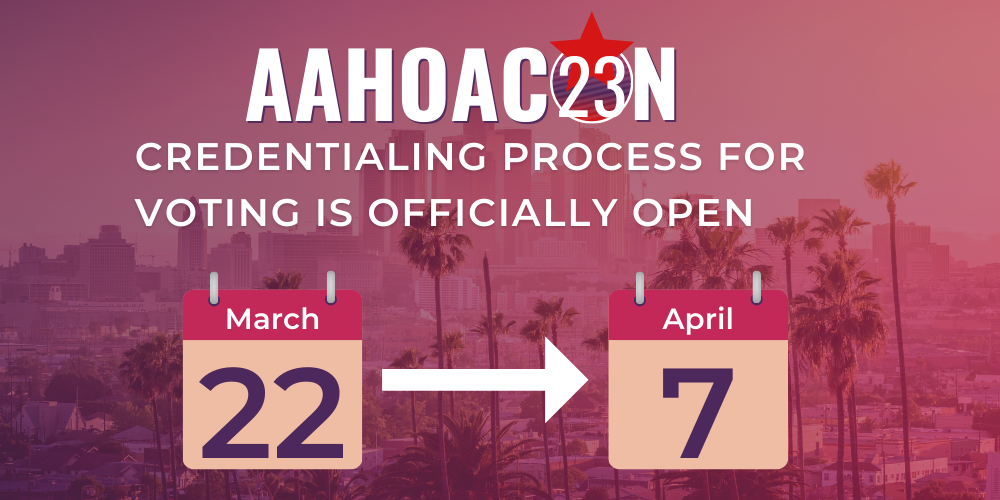 Attention, AAHOA Members! The credentialing and identity verification process for the 2023 AAHOA Elections is now open! This process runs from March 22 through Friday, April 7.
What is credentialing, and what do I need to know?
This process verifies you are eligible to vote in the 2023 AAHOA Elections and confirms your identity to cast your ballot via the Voatz app, the official app of the 2023 AAHOA Elections. 

When completing this process, ensure your mobile phone number matches the mobile phone number on record in MyAAHOA.com. 

Important: If you do not complete the credentialing process during these 17 days – March 22 through April 7 – you will NOT be able to participate in the 2023 AAHOA Elections. For those who have previously used Voatz, please use the same account info and don't try to create multiple Voatz accounts.
Check out the AAHOA Elections Resource Center to guide you through the process: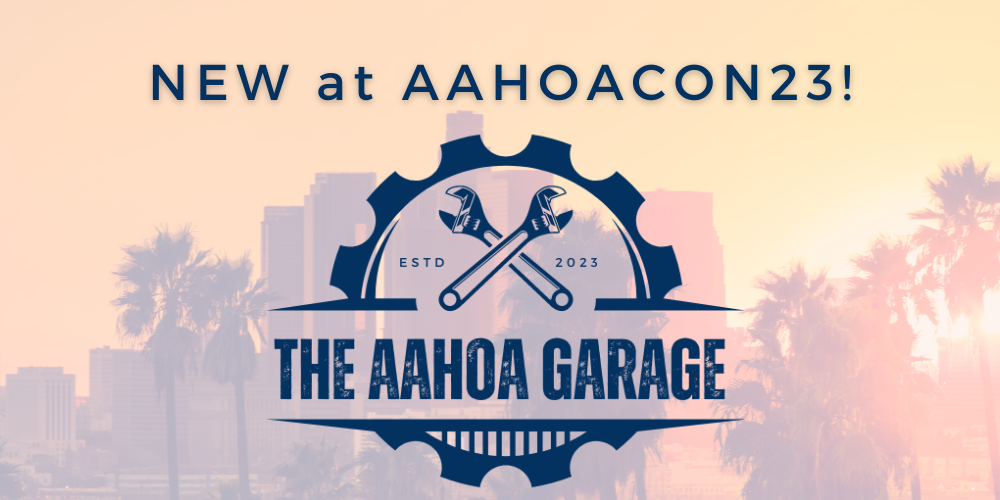 Don't Miss the AAHOACON23 Tech Pitch Competition, Co-Powered by HFTP!
Due to the pandemic, hoteliers' budgets are tight, and labor continues to be one of the top issues. What new technologies can we implement today that will help drive our ROI, streamline operations, and help with the labor shortage? Come hear from select companies who will pitch to five seasoned professionals with expertise in technology and hospitality.  See why they think they can make a difference in our business today. Identify and support companies making a difference for hoteliers as we continue to navigate the post-pandemic landscape.
You don't want to miss the AAHOACON23 Tech Pitch Competition Co-Powered by HFTP, taking place from 3:30 - 5 p.m. on Thursday, April 13! Mark your calendars, and download the agenda for AAHOACON23 today.
Make sure you're following AAHOA on social media so you don't miss updates on the Tech Pitch Competition.
Thank You, Sponsors!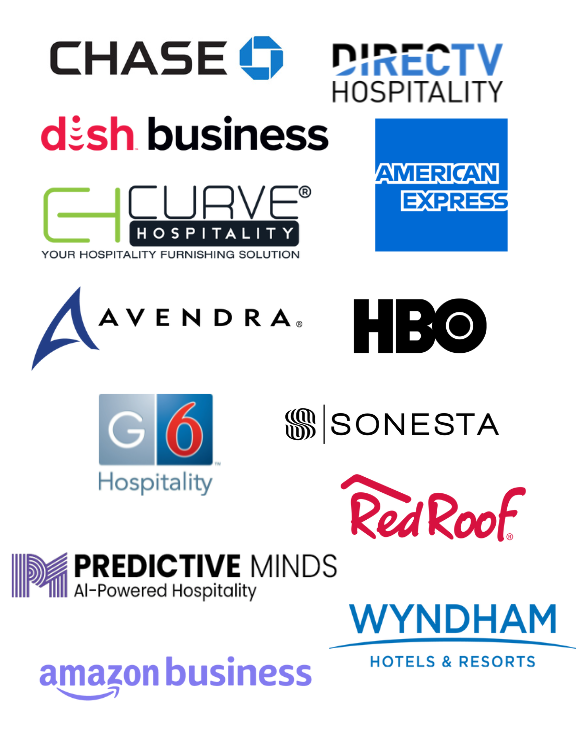 Photo of the Week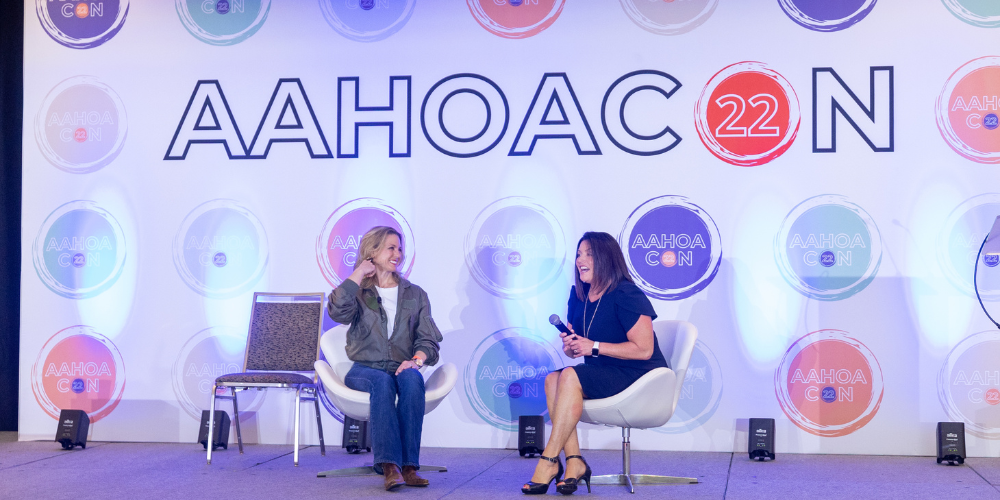 Women's Session & Luncheon During AAHOACON22 with Keynote Speaker Heather "Lucky" Penney (Left)

Asian American Hotel Owners Association, Inc.
Atlanta Headquarters
1100 Abernathy Road, Suite 725
Atlanta, GA 30328
Washington, D.C., Office
601 New Jersey Avenue NW, Suite 610
Washington, D.C. 20001
To update your subscription preferences, please email info@aahoa.com.