Click here if you are having trouble viewing this message.

Your Daily AAHOA Update for Wednesday, April 6, 2022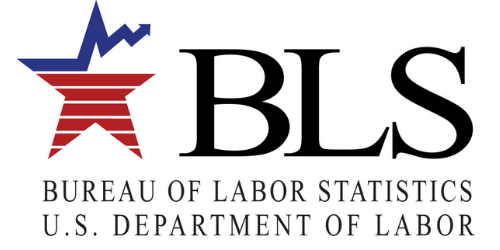 Bureau of Labor Statistics Releases the March Jobs Report  
Last Friday, the Bureau of Labor Statistics published the March Employment Situation, reporting little change in the unemployment rate month over month. The unemployment rate for March closed at 3.6% as the labor market added 431,000 jobs. The accommodation industry added 25,000 jobs. AAHOA will continue to keep members informed on the evolving labor landscape.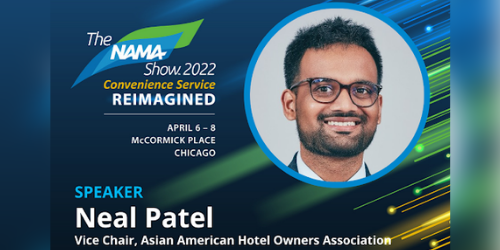 AAHOA Vice Chairman a Featured Panelist at The NAMA Show 2022
Earlier this morning in Chicago, AAHOA Vice Chairman Nishant (Neal) Patel was a panelist for the "The Birdseye View of Changing Consumer Environments" session during the National Automatic Merchandising Association's annual event. As one of the first – if not only – hotel owners to ever speak at a NAMA event, Neal shared his insights related to the grab-and-go self-service convenience market and the positive impact is has on hoteliers' bottom lines. Neal referenced how vending machines – once thought to be a relic of the past – have made a strong comeback and help hoteliers in certain segments deliver additional food and beverage options to guests while saving on labor costs. The session was well-attended, and many engaged with Neal after the session to ask questions and better understand the mindset of hotel owners. Thank you, Neal, for representing the voice and perspectives of hotel owners at this event. 
Survey: How Does Socioeconomic Background Influence Political Preferences?
San Francisco State University is conducting research to determine whether there is a correlation between South Asian American political perspectives and socioeconomic background. They're asking AAHOA Members to fill out a completely anonymous survey to help aid in awareness, understanding, and mobilization efforts in South Asian communities to ultimately increase civic engagement in politics, media, and other American institutions. The survey will close on July 1 and the results will be posted in May 2023.
Hotel Business: Survey – 84% of Business Travelers Expect to Attend Events in Next Six Months   
Key findings from a new survey reveal that 84% of business travelers expect to take at least one trip to attend conferences, conventions, or trade shows in the next six months. The quarterly Business Travel Tracker also revealed that, while less than one in 10 U.S. business travelers are uncertain if they would travel in the next six months, the top reason for uncertainty was that meetings and events are not occurring. 
All times are local.

HITEC® 50th-Anniversary Celebration to Take Place in Orlando
The 2022 Hospitality Industry Technology Exposition and Conference (HITEC®) will celebrate its 50th anniversary June 27-30 in Orlando, FL. HITEC®, the world's largest and oldest hospitality technology event, offers a unique combination of top-notch education and brings together the brightest minds and hottest technologies from across the globe to one place. The unparalleled event offers attendees essential education, access to top hospitality technology industry experts, and the resources to find cost-effective ways to improve company bottom lines.
June 27-30
Save the Date: ALIS Summer Update to Feature Four Stops Across the Nation
The Americas Lodging Investment Summer Update 2022 will consist of four unique networking receptions taking place across the U.S.: New York on July 12, Nashville on July 14, Dallas on July 19, and Los Angeles on July 21. (AAHOA will be co-hosting the Nashville and Dallas events.) More than 3,050 top industry leaders attended ALIS in January 2020. As the world's largest hotel investment event, ALIS is the most important gathering of hotel investors, financiers, and leading industry professionals. The ALIS Summer Update is a mid-year forum that allows delegates to connect in their regional markets. 
July 12, 14, 19, 21, 2022

"Thank you for your unwavering dedication."
–  Facebook Post
Was this email forwarded to you? You can opt in, or opt back in, to receive these directly by signing up at myaahoa.com.

Asian American Hotel Owners Association, Inc.
Atlanta Headquarters
1100 Abernathy Road, Suite 725
Atlanta, GA 30328
Washington D.C. Office
601 New Jersey Avenue NW, Suite 610
Washington DC 20001
To update your subscription preferences, please email info@aahoa.com..