Click here if you are having trouble viewing this message.

Your Weekly AAHOA Wrap-Up for Friday, April 1, 2022
Message from the Chair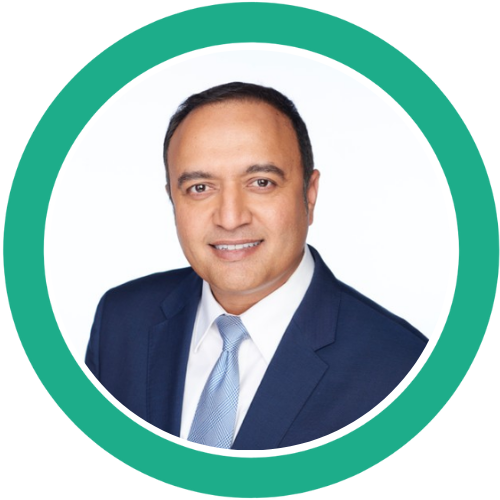 "

By updating the 12 Points of Fair Franchising, we hope to create a best-in-class approach to help the partnership between our members and brands succeed.

"
Welcome to April! The final countdown to AAHOACON22 starts this month, and I can't wait to see so many of you in Baltimore. Just 10 days to go… but who's counting? 
As many of you know, the credentialing process for the 2022 AAHOA Elections opened on Monday and runs through Friday, April 8 – meaning there is only one week left to complete this very important process. Check out the Elections Resource Center to find all of the information you need. 
AAHOA Releases Updated 12 Points of Fair Franchising
Today, we released AAHOA's newly updated 12 Points of Fair Franchising. Franchise relations efforts and communications remain a top priority for the association. If you missed any of our updates from earlier this year, you can find them on our Franchise Relations page. At AAHOA, we recognize that hotel brands are our business partners. By updating the 12 Points of Fair Franchising, we hope to create a best-in-class approach to help the partnership between our members and brands succeed. Whether you are a first-time, veteran, or future hospitality Franchisee, I encourage you to check out the 12 Points of Fair Franchising at AAHOA.com/12Points. I would like to thank the Fair Points of Franchising Ad Hoc Committee members who dedicated their time, expertise, and resources to making recommendations on the update.
Submit Your Nomination to Serve as 2022-2023 Director at Large Western Division
We have a vacant Board seat for 2022-2023 Director at Large Western Division. If you want to make a difference in hospitality and serve the association, now is the time to apply. The nomination period opened yesterday and runs through Tuesday, April 5. 
Candidates for the 2022-2023 Director at Large Western Division Board seat shall be governed by the Bylaws and Governance Policy provisions set forth here, and only eligible AAHOA Members who reside in the AAHOA Western Division of the U.S. may apply.
Your ideas and solutions are crucial to the success of AAHOA, so continue to remain active with this great association. 
Vinay Patel
AAHOA Chair
10 

AAHOA Members Invited to Attend the NAMA Show 2022 in Chicago for FREE

 

AAHOA Vice Chairman Nishant (Neal) Patel will be a featured panelist at The NAMA Show 2022, April 6-8 in Chicago, which will explore best practices for navigating the new terms and challenges of the convenience service and unattended retail industries. Neal will share his insights on the "The Birdseye View of Changing Consumer Environments" panel, set for 9 a.m. Wednesday, April 6. AAHOA Members, enter promo code 'AAHOA' at checkout to receive complimentary registration to this unique, hands-on event, a $500 value.
9

AAHOA Salutes Female Hoteliers During Women's History Month

 

As Women's History Month comes to a close, AAHOA has been proud to celebrate the important work women are doing at every level of hospitality. We salute our female hoteliers this month and year-round for all they do for our industry:

 
8

Independent Hoteliers Session Topic and Speakers Set for AAHOACON22!

 

We are excited to announce our Independent Hoteliers session topic and speakers for AAHOACON22! Guest behaviors and preferences have changed since the onset of the pandemic. Are you sure you're up to speed on the latest tactics and strategies to leverage post-pandemic revenue growth? Join us for "Realizing Revenue: An Independent Hoteliers Guide to Revenue Growth and Maximization" (2:15 p.m. Thursday, April 14) as Nilesh Patel, Co-founder & Chief Revenue Officer, Elevat3; Sean Patel, Founder & CEO, NextGen Hospitality Consultants; Dipali Goswami, Chief of Staff, OYO; and Ira Vouk, Author of Hospitality 2.0, help you understand customer acquisition costs, maximize revenue streams at your property, save time while increasing occupancy, and encourage more direct bookings. 
7 

Jacaruso Creates New Resource to Help AAHOA Members Learn, Explore, and Connect 

 

AAHOA Silver Partner Jacaruso has created a new, free resource specifically designed for AAHOA Members and other hospitality professionals. JE Community features targeted offerings like the monthly Segment Spotlight, where members can learn the basics of a new market segment and how to infiltrate it. The resource also provides practical tips, websites for prospecting, and more. Trending Topics, for example, is not to be missed by hoteliers interested in specific topics that help further their careers, improve their hotel's bottom line, or simply keep them in the know about the latest news in the industry. Trending Topics is updated every 2 weeks, so members are always up to date on the latest industry information. Watch this short video to learn more, then join the JE Community today!
6 

AAHOACON22 Education Session: Data Decoded – Analyzing Your Numbers to Achieve a Better P&L

 

Everyone knows that data is important, but it's what you do with the data and insights that really drives your business forward. Join us at 1 p.m. EDT Thursday, April 14, as Cindy E. Green, CEO, Kalibri Labs; Matt Curry, Chief Revenue Officer, myDigitalOffice; and Adam Glickman, VP, Marketing, Hotel Effectiveness explore using data to improve operational bookkeeping, how to use your property's data to glean insights, and how you can analyze your data to save up to 20% or more on your P&L. 
5 

From the Fed: DHS and DOL to Supplement the H-2B Cap with Additional Visas for Second Half of Fiscal Year 2022

 

In a joint release published today, the Department of Homeland Security and the Department of Labor announced the availability of an additional 35,000 H-2B visas on or after April 1, 2022, through Sept. 30, 2022. As noted in the official press release, "the supplemental H-2B visa allocation consists of 23,500 visas available to returning workers, who received an H-2B visa or were otherwise granted H-2B status, during one of the last three fiscal years. The remaining 11,500 visas, which are exempt from the returning worker requirement, are reserved for nationals of Haiti, Honduras, Guatemala, and El Salvador."

 

AAHOA welcomes the additional visas and will continue to keep our members apprised of the latest labor developments.
4 

Biden Administration Releases Fiscal Year 2023 Budget Proposal 

 

On Monday, the White House released a nearly $6-trillion budget proposal for fiscal year 2023. In the opening of his official statement, President Biden said, "Budgets are statements of values, and the budget I am releasing today sends a clear message that we value fiscal responsibility, safety and security at home and around the world, and the investments needed to continue our equitable growth and build a better America."

 

AAHOA is evaluating the proposal and will continue our work with lawmakers in Washington, D.C., to ensure that the interests of America's hoteliers are represented.
3 

There's an App for That! AAHOA to Release App to help You Navigate AAHOACON22    

 

The new AAHOACON22 app will soon be available in app stores to help attendees get the most out of their convention experience. With this app, attendees can create a personalized convention agenda, navigate the Trade Show floor, network and book appointments to meet with exhibitors, get exclusive news and updates, and so much more. 
2 

SBA Administrator Isabella Casillas Guzman to Take Stage at AAHOACON22

 

SBA Administrator Isabella Casillas Guzman will make a special appearance during Wednesday's General Session at AAHOACON22. As a member of President Biden's Cabinet and the head of the SBA, Guzman represents more than 32.5 million U.S. small businesses and is committed to helping small business owners and entrepreneurs start, grow, and be resilient. Guzman has extensive leadership experience as a small business advocate at the state and federal levels, most recently spearheading California's COVID-19 relief programs as Director of California's SBA and continuing as Administrator of the U.S. SBA at the height of the pandemic. Join us for this can't-miss session!
1 

Only One Week Left: Complete the Credentialing Process to be Eligible to Vote in 2022 Elections!

 

The credentialing process to be eligible to vote in the 2022 Elections opened Monday, March 28 and runs through Friday, April 8. Everybody should have already completed the first three steps in the nine-step voting process:
Ensure you're eligible to vote;

Make sure a unique email address and mobile phone number in MyAAHOA is on file (no sharing with family or businesses);

Download the Voatz app to your smart device.
Once those three steps are complete, you're ready to complete the credentialing process: Go to the AAHOA-Voatz website and click on "Voter Guide" in the top menu. This document is a step-by-step guide that will walk you through the process to set up the Voatz app, confirm your identity, and prepare you to cast your ballot. Remember, the credentialing process is NOT complete until you have received confirmation in the Voatz app that you're verified. 
Eligible voters must complete the credentialing process by April 8 or you WILL NOT be able to vote in the 2022 AAHOA Elections.
Was this email forwarded to you? You can opt in, or opt back in, to receive these directly by signing up at myaahoa.com.

Asian American Hotel Owners Association, Inc.
Atlanta Headquarters
1100 Abernathy Road, Suite 725
Atlanta, GA 30328
Washington D.C. Office
601 New Jersey Avenue NW, Suite 610
Washington DC 20001
To update your subscription preferences, please email info@aahoa.com..