Click here if you are having trouble viewing this message.

Your Daily AAHOA Update for Thursday, March 31, 2022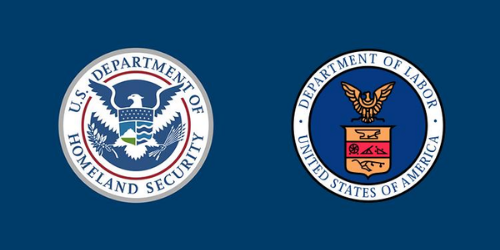 From the Fed: DHS and DOL to Supplement the H-2B Cap with Additional Visas for Second Half of Fiscal Year 2022
In a joint release published today, the Department of Homeland Security and the Department of Labor announced the availability of an additional 35,000 H-2B visas on or after April 1, 2022, through Sept. 30, 2022. As noted in the official press release, "the supplemental H-2B visa allocation consists of 23,500 visas available to returning workers, who received an H-2B visa or were otherwise granted H-2B status, during one of the last three fiscal years. The remaining 11,500 visas, which are exempt from the returning worker requirement, are reserved for nationals of Haiti, Honduras, Guatemala, and El Salvador."
AAHOA welcomes the additional visas and will continue to keep our members apprised of the latest labor developments.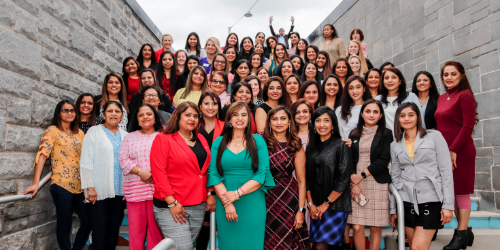 AAHOA Salutes Female Hoteliers During Women's History Month
As Women's History Month comes to a close, AAHOA has been proud to celebrate the important work women are doing at every level of hospitality. According to Castell Project, women hold 1 in 6 hospitality brokerage positions at the senior leadership level and 22% of the hospitality investment conference podium, up from 16% in 2017. While there's still work to be done to achieve gender equality, AAHOA recognizes the significant strides women have made to be seen at industry events, heard in the boardroom, and valued in the workplace. We salute our female hoteliers this month and year-round for all they do for our industry:
Submit Your Nomination to Serve As 2022-2023 Director at Large Western Division
We have a vacant board seat for 2022-2023 Director at Large Western Division, and if you've ever wanted to serve the association, now is the time to apply. The nomination period is now open and runs through Tuesday, April 5. Candidates for the 2022-2023 Director at Large Western Division Board seat shall be governed by the Bylaws and Governance Policy provisions set forth here, and only eligible AAHOA Members who reside in the AAHOA Western Division of the United States may apply for this vacant seat. 
Only 8 Days Left! Complete the Credentialing Process to be Eligible to Vote in 2022 Elections   
The credentialing process to be eligible to vote in the 2022 Elections opened on Monday and runs through Friday, April 8. Once you've ensured you're eligible to vote, make sure you have a unique email address and mobile phone number in MyAAHOA, download the Voatz app to your smart device, and go to the AAHOA-Voatz website and click on "Voter Guide" in the top menu. This document will walk you through the entire process. You MUST complete the credentialing process by April 8 or you WILL NOT be able to vote in the 2022 AAHOA Elections.
All times are local.

Last Day for AAHOA Members to Attend CHLA Legislative Action Summit for FREE
Today is the last day for AAHOA Members to register to attend the 2022 CHLA Legislative Action Summit, set for Wednesday, April 6 at the Sheraton Grand in Sacramento, CA. The LAS provides individuals and companies that work with and support California's lodging industry a way to increase the influence of the lodging industry on policymakers. Don't miss it! AAHOA Members, enter AAHOA in the coupon code section when checking out to get free registration.
April 6
AAHOA Members Invited to Attend the NAMA Show 2022 in Chicago for FREE
AAHOA Vice Chairman Nishant (Neal) Patel will be a featured panelist at The NAMA Show 2022, April 6-8 in Chicago, which will explore best practices for navigating the new terms and challenges of the convenience service and unattended retail industries. Neal will share his insights on the "The Birdseye View of Changing Consumer Environments" panel, set for 9 a.m. Wednesday, April 6. AAHOA Members, enter promo code 'AAHOA' at checkout to receive complimentary registration to this unique, hands-on event, a $500 value.
April 6-8

"First of all, many thanks for the abundance of incredibly helpful resources AAHOA has provided to the community with relation to the COVID-19 pandemic. You have been a guiding light through this whole situation, and we are grateful."
–  Friend of AAHOA
Was this email forwarded to you? You can opt in, or opt back in, to receive these directly by signing up at myaahoa.com.

Asian American Hotel Owners Association, Inc.
Atlanta Headquarters
1100 Abernathy Road, Suite 725
Atlanta, GA 30328
Washington D.C. Office
601 New Jersey Avenue NW, Suite 610
Washington DC 20001
To update your subscription preferences, please email info@aahoa.com..