Click here if you are having trouble viewing this message.

Your Daily AAHOA Update for Tuesday, March 29, 2022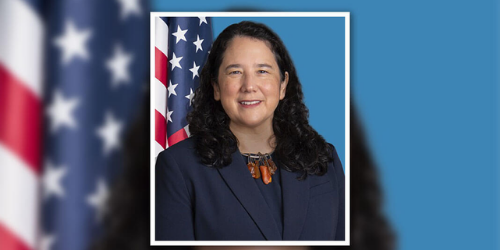 BREAKING: SBA Administrator Isabella Casillas Guzman to Speak at General Session at AAHOACON22
SBA Administrator Isabella Casillas Guzman will make a special appearance during Wednesday's General Session at AAHOACON22. As the head of the SBA, Guzman represents the more than 32.5 million U.S. small businesses and is committed to helping small business owners and entrepreneurs start, grow, and be resilient. Guzman has extensive leadership experience as a small business advocate at the state and federal levels. From supply chains to recovery to public private partnerships, Guzman has done it all! Join us Wednesday at 9:00 a.m. EDT for this can't-miss session!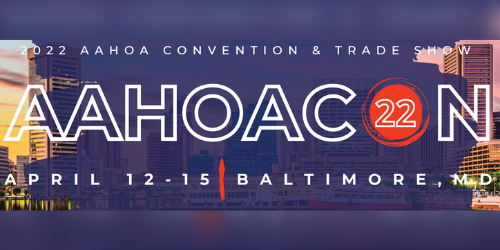 Education Session: Data Decoded – Analyzing Your Numbers to Achieve a Better P&L
Everyone knows that data is important, but it's what you do with the data and insights that really drives your business forward. Join us as Cindy Estis Green, CEO, Kalibri Labs; Matt Curry, Chief Revenue Officer, myDigitalOffice; and Adam Glickman, VP, Marketing, Hotel Effectiveness, explore using data to improve operational bookkeeping, how to use your property's data to glean insights, and how you can analyze your data to save up to 20% or more on your P&L. Register today!
CoStar: Hotel Execs at Hunter Hotel Investment Conference Convinced Industry Will Overcome Headwinds    
Executives speaking during the first day of the Hunter Hotel Investment Conference offered reassurance amid worries over global conflict, inflation, and an ongoing pandemic. Whether concerns that higher gas prices could deter leisure travelers from taking a road trip this summer or that another wave of COVID-19 could wreak havoc on certain hotel segments, the overall theme was that the worst is behind us.
Hotel Business: American Travelers Eager to Take Vacation
According to a new study by MMGY Travel Intelligence, 73% of American travelers intend to take a vacation in the next six months, up significantly from 62% one year ago. This is just one of the key findings released this week as part of the research firm's 2022 Portrait of American Travelers "Spring Edition" survey. Sharing data collected in February from more than 4,500 respondents, the report examines the demographics, intentions, behaviors and safety perceptions among U.S. travelers.
All times are local.

AAHOA Webcast: Tourism Improvement Districts    
The final webcast in the AAHOA Women's History Month series will focus on the latest creative ways Tourism Improvement Districts are being used to benefit destination marketing organizations, convention and visitor bureaus, hotels, and other tourism-related businesses. Join us as Tiffany Gallagher, Civitas' Vice President of Operations, gives an introduction to TIDs, shares the history behind them, examines some case studies, and provides an overview of the formation process.
1-1:30 p.m. EDT Wednesday, March 30
HITEC® 50th-Anniversary Celebration to Take Place in Orlando
The 2022 Hospitality Industry Technology Exposition and Conference (HITEC®) will celebrate its 50th anniversary June 27-30 in Orlando, FL. HITEC®, the world's largest and oldest hospitality technology event, offers a unique combination of top-notch education and brings together the brightest minds and hottest technologies from across the globe to one place. The unparalleled event offers attendees essential education, access to top hospitality technology industry experts, and the resources to find cost-effective ways to improve company bottom lines.
June 27-30

"Thank you for everything you're doing on our behalf during these difficult times. We appreciate it!"
– AAHOA Member, NJ
Was this email forwarded to you? You can opt in, or opt back in, to receive these directly by signing up at myaahoa.com.

Asian American Hotel Owners Association, Inc.
Atlanta Headquarters
1100 Abernathy Road, Suite 725
Atlanta, GA 30328
Washington D.C. Office
601 New Jersey Avenue NW, Suite 610
Washington DC 20001
To update your subscription preferences, please email info@aahoa.com..