Click here if you are having trouble viewing this message.

Your Weekly AAHOA Wrap-Up for Friday, March 25, 2022
Message from the Chair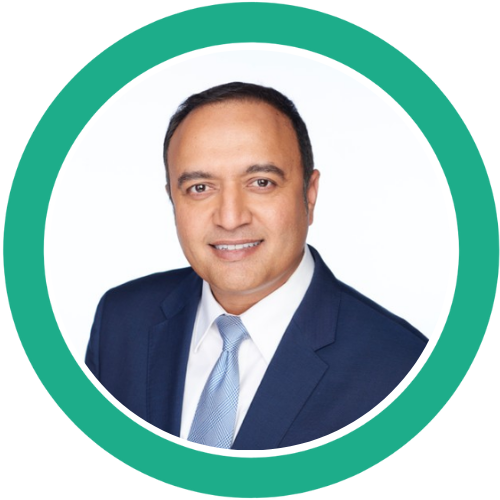 "

The credentialing process for the 2022 AAHOA Elections starts on Monday, March 28 and ends April 8. If you haven't done so already, I encourage you to update your profile in MyAAHOA today and avoid delays in credentialing.

"
AAHOACON22 is less than 20 days away. One of the top perks of this year's convention is the wealth of new knowledge, inspiration, and connections you will make in Baltimore next month. 
I am pleased to announce that Justin Knight, CEO of Apple Hospitality REIT, and Jay H. Shah, CEO of Hersha Hospitality Trust, are the guest speakers for the Young Professional Hoteliers Session on Wednesday, April 13 at AAHOACON22. Knight and Shah will discuss the current market landscape and development and acquisition opportunities. 
AAHOA also is excited to have as a part of the impressive speaker lineup Tori Emerson Barnes, Public Affairs and Policy Executive Vice President of U.S. Travel Association, Cindy Estis Green, CEO & Co-Founder of Kalibri Labs, and Tyler Morse, Chairman & CEO of MCR Hotels. You will not want to miss out on what they'll share with attendees during our General Sessions. 
This year's convention promises to be an unforgettable experience. It will open with a Welcome Reception at M&T Bank Stadium, home of the Baltimore Ravens. The celebration will continue midweek when American-born Bollywood singer Jeffrey Iqbal headlines the Block Party at Power Plant Live!. Indian superstar playback singer/actor Shaan will help us end AAHOACON22 on a high note when he takes the stage for the closing Gala. Don't miss the excitement – register today! 
But the fun doesn't stop after AAHOACON22 – we have a lot of excellent events coming up after, including two Regional Conferences and a charity golf tournament in May. Check out our upcoming events and make plans to join us.
The credentialing process for the 2022 AAHOA Elections starts on Monday, March 28 and ends April 8. If you haven't done so already, I encourage you to update your profile in MyAAHOA today and avoid delays in credentialing. To ensure you are prepared and ready to vote in the 2022 Elections, visit the new Elections Resource Center on AAHOA.com, a hub for election information, including this step-by-step video to show you how to get started. 
I am proud to serve our members alongside Team AAHOA.
Vinay Patel
AAHOA Chair
10 

Forbes: New York AG Slaps Online Travel Company With $2.6-million Fine, Citing 'Predatory' Behavior

 

Suzanne Rowan Kelleher, who covers travel for Forbes, reported last week that the New York Attorney General Letitia Jones had concluded an investigation into an online travel agency. The New York AG announced that the OTA used deceptive tactics to attract and swindle travelers. The state of New York will fine the company more than $2 million. AAHOA welcomes the results of the investigation as we continue to advocate for a fair and level playing field with monopolistic and deceptive OTAs.  
9

SBA: 2022 Women's Business Summit Kicks Off Next Week    

 

In celebration of Women's History Month, join the SBA's Office of Women's Business Ownership and the Nasdaq Entrepreneurial Center for the virtual Women's Business Summit on March 29-30. Featuring remarks from Vice President Kamala Harris, SBA Administrator Isabella Guzman, and other high-powered women, this free, two-day event will include power-packed panels, inspirational fireside chats, and "Ask an Expert" workshops to help you build, scale, and grow your business. This one-of-a-kind event is not to be missed!
8

Young Professional Hoteliers Session Topic and Speakers Set for AAHOACON22!

 

We are pleased to announce our Young Professional Hoteliers session topic and speakers for AAHOACON22! As travel settles into the new post-pandemic normal, our industry has been predicting that this year will be the year hotel owners will be eager to buy and sell. Join us for "Development 2.0 – How to Take Property Development & Acquisition to the Next Level" (3:30 p.m. Wednesday, April 13) as Justin Knight, CEO, Apple Hospitality REIT, and Jay H. Shah, CEO, Hersha Hospitality Trust, uncover what segments currently dominate the market and the best development and acquisition opportunities to capitalize on in 2022 and beyond.


With current labor challenges, price increases, pandemic-related construction delays, and more, the current landscape leaves much to the unknown. This informative session will discuss this new landscape and teach strategies on how to navigate property development and acquisition in this new era. Don't miss it! Register today!
7 

Announcing On-Stage Appearances for AAHOACON22 General Sessions!

 

With less than three weeks until AAHOACON22, we are excited to announce some industry VIPs who will be speaking during AAHOACON22's General Sessions:

 
Tori Emerson Barnes, Executive Vice President, Public Affairs and Policy, U.S. Travel Association

Tyler Morse, Chairman and CEO, MCR Hotels 

Cindy Estis Green, CEO & Co-founder, Kalibri Labs

And many more!
6 

AAHOA Members Invited to Attend the NAMA Show 2022 in Chicago for FREE

 

AAHOA Vice Chairman Nishant (Neal) Patel will be a featured panelist at The NAMA Show 2022, April 6-8 in Chicago, which will explore best practices for navigating the new terms and challenges of the convenience service and unattended retail industries. Neal will share his insights on the "The Birdseye View of Changing Consumer Environments" panel, set for 9 a.m. Wednesday, April 6. AAHOA Members, enter promo code 'AAHOA' at checkout to receive complimentary registration to this unique, hands-on event, a $500 value.
5 

Survey: How Does Socioeconomic Background Influence Political Preferences?

 

San Francisco State University (SFSU) is conducting research to determine whether there is a correlation between South Asian American political perspectives and socioeconomic background. They're asking AAHOA Members to fill out a completely anonymous survey to help aid in awareness, understanding, and mobilization efforts in South Asian communities to ultimately increase civic engagement in politics, media, and other American institutions. The survey will close on July 1, 2022, and the results will be posted in May 2023.
4 

ICYMI: AAHOA Applauds the Increased Funding for the SBA's 504 Loan Program

 

When America's hoteliers speak, Congress listens. AAHOA engages with legislators and decision-makers in Washington, D.C., and our policies to promote small business recovery continue to find bipartisan support. Earlier this week, AAHOA reported on the passage of the $1.5-trillion spending package that will fund the government through the rest of the fiscal year. In a major win for America's hoteliers, Congress boosted funding for a number of SBA's loan programs, including the 504 loan program. 

 

Recently, AAHOA Chair Vinay Patel penned a letter to the leadership of the Senate Committee on Small Business & Entrepreneurship and the House Committee on Small Business, urging lawmakers to increase the cap on the SBA's 504 loan program. 
3 

Women's History Month Spotlight: AAHOA Lifetime Member Twinkle Patel

 

This Women's History Month, we highlight AAHOA Lifetime Member Twinkle Patel, one of the many female hoteliers making a difference at this association and changing the face of the industry. As a third-generation hotelier, Twinkle watched her family manage hotels from an early age. She now has a thriving hospitality career that empowers her to balance work and family life. Female hoteliers, like Twinkle, have inspired so many other women to take an active role in hospitality. Watch Twinkle's story here. At AAHOA, we are proud to celebrate the women who have entered into leadership roles, joined front-line customer service teams, served on boards, and more.
2 

AAHOA Chair Vinay Patel Advances AAHOA Advocacy During Visit to Washington, D.C.

 

Last Friday, AAHOA Chair Vinay Patel met with House Democratic Caucus Chair Hakeem Jeffries and Congressman Kurt Schrader. Additionally, Vinay spoke with International Franchise Association President & CEO Matt Haller on how AAHOA and IFA can work together on advocacy issues. AAHOA is proud to maintain working relationships with industry partners and legislators on both sides of the aisle. 
1 

New Video Walks You Through the Entire Voting Process for the 2022 AAHOA Elections

 

The 2022 AAHOA Elections are now completely online, and there are only three days until the credentialing process begins on Monday, March 28. Because this is a new process and we want to ensure you're thoroughly informed, we have created a new Elections Resource Center that includes a new video that walks you step by step through the entire process. However, the most important thing to do right now is to ensure you have a unique email address and mobile phone number on file in MyAAHOA. This is important because this is the same information that will be used to verify your identity during the credentialing process. If you do not complete this step, you will experience delays in credentialing which could affect your ability to cast your vote in the elections. 


Reminder: If you do not complete the credentialing process during this 12-day period - March 28 through April 8 - YOU WILL NOT BE ABLE TO VOTE in the 2022 AAHOA Elections. Take the necessary steps now to make sure you are ready to vote when the polls open on April 14-15 at AAHOACON22.
Was this email forwarded to you? You can opt in, or opt back in, to receive these directly by signing up at myaahoa.com.

Asian American Hotel Owners Association, Inc.
Atlanta Headquarters
1100 Abernathy Road, Suite 725
Atlanta, GA 30328
Washington D.C. Office
601 New Jersey Avenue NW, Suite 610
Washington DC 20001
To update your subscription preferences, please email info@aahoa.com..