Click here if you are having trouble viewing this message.

Your Weekly AAHOA Wrap-Up for Friday, February 25, 2022
Message from the Chair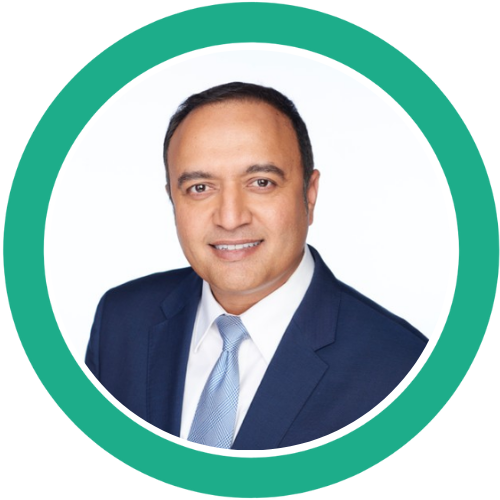 "

We are committed to helping you protect your business and will keep you informed as our franchise relations efforts develop.

"
With AAHOACON22 less than two months away, we have several deadlines quickly approaching. Check the list below to make sure you are ready to join us at the convention in Baltimore this year. 
March 4: The new deadline for Lifetime Members to receive complimentary registration to AAHOACON22 has been extended to March 4. Don't miss this incredible Lifetime membership benefit - register today.  

March 14 - Do you want to receive the lowest registration rate available for AAHOACON22? Register today and catch the early-bird rate before it ends on March 14. 

March 15: Enter to win free roundtrip airfare and three nights' accommodations to AAHOACON22 when you renew your annual membership by March 15, which also is the deadline to contribute to eligibility requirements to vote in the 2022 elections.
This week, AAHOA held a productive board meeting. The AAHOA Board of Directors worked on finalizing details for AAHOACON22, and we will soon be announcing the keynote speakers. At the meeting, the Board also discussed AAHOA's 12 Points of Fair Franchising. We are committed to helping you protect your business and will keep you informed as our franchise relations efforts develop. 
Since this year started, we have not missed a beat. We have held several successful Town Halls across the country, hosted a well-attended regional event in Tulsa, OK, and facilitated great working relationships with leading organizations, like the Small Business Administration. 
Next week, I have the honor of giving an AAHOA update on the main stage at the G6 Convention. G6 is one of AAHOA's longtime industry partners, and our members own nearly 70% of G6 Hospitality properties. I look forward to sharing how our organization serves hoteliers across the country through our advocacy priorities and highlighting the significant findings from AAHOA's Oxford Study.
February has been an action-packed month, and I look forward to all we will accomplish together in March.
Vinay Patel
AAHOA Chair
10 

CoStar: Hotel Deals Pace to Quicken in 2022 As Smoke Clears 

 

This year, the rubber hits the road for hotel deals. At least that's the hope, according to members of the Lodging Industry Investment Council. Members recently met in Los Angeles to debate likely recovery scenarios different segments of the hotel industry should face in 2022. Hotel owners and investors in the room said it's time this year for solid hotel deals priced right to hit the market for waiting buyers. "It's going to be a good acquisitions year," Roger Clark, executive vice president of hotel acquisitions at The LCP Group, said. "Debt markets are finally cooperating. There's equity. Now our partners want to be acquisitive. It's going to be an action year because smoke is clearing on trends and patterns."
9

Cornell Survey Invitation: Benchmarking Gender Diversity in Travel and Hospitality

 

Women Leading Travel & Hospitality and NAPCO Research have teamed up with the Center for Hospitality Research at the Cornell Nolan School of Hotel Administration to conduct a study on gender diversity in the travel and hospitality industry. The survey should take about 10-15 minutes to complete and will ask you a series of questions regarding your observations and experiences related to career growth and opportunities within the travel and hospitality industry. As a thank you, qualified respondents can enter to win one of 20 $20 Amazon gift cards.
8 

ICYMI | Hotelier Crisis Response – Practical Steps to Making Sound, Strategic, and Ethical Decisions

 

What happens when an unexpected, crisis-caused disruption drags on? What do you do when everyone is looking at you, asking, "What do we do? When will it be over? Will we be OK?" Watch on demand as hospitality security and crisis management expert Paul Moxness, Managing Partner, North Point International, shares the keys to maintaining your focus when disaster strikes, information is scarce, and everyone is looking to you for answers.
7 

Save the Date! AAHOA Unveils Its 2022 Charity Golf Tournaments Schedule

 

AAHOA is excited to announce the release of our 2022 Charity Golf Tournaments schedule! This year, we're inviting you to join us on some of the nation's premier golf clubs for a beautiful day of competitive golf as we raise money for worthwhile charities and ongoing COVID-19 relief efforts. You'll also have the chance to network with local hoteliers and other industry professionals, all in service to a good cause. The proceeds from our golf tournaments go directly to a variety of local charities in the area. Check the schedule and plan to join us. See you on the greens!
6 

TodaysHotelier.com: Leveling the Workplace Playing Field and Addressing Domestic Violence

 

In a recent guest post on TodayHotelier.com, AAHOA Lifetime Member Sunil (Sunny) Tolani weighed in on the incredible toll the ongoing COVID-19 pandemic has had on women worldwide, especially those in the hospitality industry:
 

"As the COVID-19 pandemic continues to impact the globe, it has dealt a striking blow to incalculable facets of humanity. And working women, especially those occupying essential roles in hospitality, have been among the most affected, with their health often hanging in the balance. Women have fought hard to advance in the workplace, but the pandemic is unraveling some of these hard-won gains. … During the height of the pandemic, more men than ever were at home. This, coupled with the stress caused by the virus, led to a documented increase in reported cases of domestic violence and child abuse as a result."
5 

AAHOA Joins an Amicus Brief on Behalf of Seattle Hotel Owners

 

On February 18, AAHOA joined several trade associations on an amicus brief requesting the U.S. Supreme Court to overturn a Ninth Circuit Court of Appeals decision allowing the City of Seattle to require hotel businesses to provide all employees working 80 hours per month up to $1260 in retirement benefits.

 

AAHOA submitted the following in its statement of interest:

 

The Asian American Hotel Owners Association ("AAHOA") is the largest hotel owners association in the nation. AAHOA's nearly 20,000 members own 60 percent of the hotels in the United States and nearly 62 percent of the hotels in the State of Washington. AAHOA's members are responsible for 1.7 percent of the nation's GDP. With billions of dollars in property assets and over one million employees, AAHOA members are core economic contributors in communities across the United States.
4 

News from Coast to Coast 

 

A bill moving through the Virginia General Assembly would create an uneven playing field in the lodging industry, usurping local autonomy and derailing tourism and promotion. AAHOA and the Virginia Restaurant, Lodging & Travel Association are leading a campaign to keep a level playing field in the Virginia hospitality market. 
3 

Lifetime Members, Comp Registration Deadline for AAHOACON22 Is Now March 4! 

 

We're less than two months away from AAHOACON22, the nation's largest gathering of hotel owners, and you can secure complimentary registration if you register by 11:59 p.m. Friday, March 4! Our convention boasts leading names in the industry, insights from hospitality experts, the chance to network, learn, and make deals on the Trade Show floor, and of course, our wildly popular Block Party. You do not want to miss AAHOACON22, set for April 12-15 in Baltimore, MD – trust us! Not a Lifetime Member? Upgrade today to take advantage of this exclusive benefit!
2 

Renew Your Annual Membership and be Entered to Win! 

 

Would you like to help us build a stronger AAHOA and score a free flight and hotel stay for AAHOACON22 at the same time? Thought so, and you can do just that by renewing your hotelier annual membership no later than March 15. If you do so, you will be entered to win roundtrip coach airfare to Baltimore and three nights' accommodations at the host Hilton hotel for AAHOACON22.* Renewing your annual membership by March 15 also will contribute to eligibility requirements to allow you to vote in the 2022 AAHOA Elections. The voting is electronic this year, therefore the eligibility requirements have changed. So, be sure to check ahead of time. Reminder: If you're an eligible AAHOA Member, you must update your MyAAHOA profiles to include a unique email and mobile number, which means no sharing of email addresses or mobile numbers within households or businesses.
1 

AAHOA Pays Tribute to the Passing of a Legend, Jayanti P. (JP) Rama 

 

AAHOA and the hospitality industry at large was deeply saddened last week to learn of the passing of industry legend Jayanti P. (JP) Rama. JP, the brother of AAHOA Founder HP Rama and AAHOA Past Chair MP Rama, served as AAHOA Chairman in 1997-98 and was instrumental in building the association's membership through awareness campaigns, and educational seminars, and he also was a staunch supporter of young hoteliers, recognizing that they were the key to AAHOA growing stronger well into the future. In memoriam, AAHOA has created a video tribute to honor JP's significant contributions to the hospitality industry and the lasting impact he had on everyone he encountered.
Was this email forwarded to you? You can opt in, or opt back in, to receive these directly by signing up at myaahoa.com.

Asian American Hotel Owners Association, Inc.
Atlanta Headquarters
1100 Abernathy Road, Suite 725
Atlanta, GA 30328
Washington D.C. Office
601 New Jersey Avenue NW, Suite 610
Washington DC 20001
To update your subscription preferences, please email info@aahoa.com..