Click here if you are having trouble viewing this message.


Your Daily AAHOA Update for Wednesday, February 23, 2022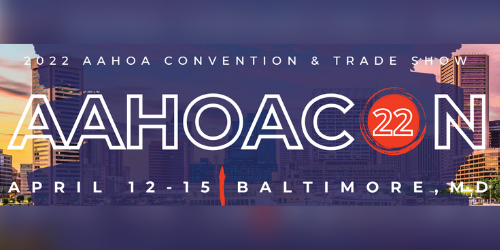 Renew Your Annual Membership for a Chance to Win Accommodations and Roundtrip Airfare to AAHOACON22! 
Would you like to help us build a stronger AAHOA and potentially score a roundtrip airfare and accommodations for AAHOACON22 at the same time? Thought so, and you can do just that by renewing your hotelier annual membership no later than March 15. If you do so, you will be eligible to win roundtrip coach airfare to Baltimore and three nights' accommodations at the host Hilton hotel for AAHOACON22 (rules apply*). Renewing your annual membership by March 15 also will contribute to eligibility requirements to allow you to vote in the 2022 AAHOA Elections. Voting is electronic this year, therefore the eligibility requirements have changed. So, be sure to check ahead of time. . Reminder: If you're already eligible to vote, you must update your MyAAHOA profiles to include a unique email and mobile number, which means no sharing of email addresses or mobile numbers within households or businesses.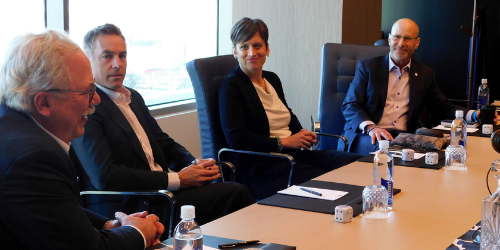 CoStar: Hotel Deals Pace to Quicken in 2022 As Smoke Clears 
This year, the rubber hits the road for hotel deals. At least that's the hope, according to members of the Lodging Industry Investment Council. Members recently met in Los Angeles to debate likely recovery scenarios different segments of the hotel industry should face in 2022. Hotel owners and investors in the room said it's time this year for solid hotel deals priced right to hit the market for waiting buyers. "It's going to be a good acquisitions year," Roger Clark, executive vice president of hotel acquisitions at The LCP Group, said. "Debt markets are finally cooperating. There's equity. Now our partners want to be acquisitive. It's going to be an action year because smoke is clearing on trends and patterns."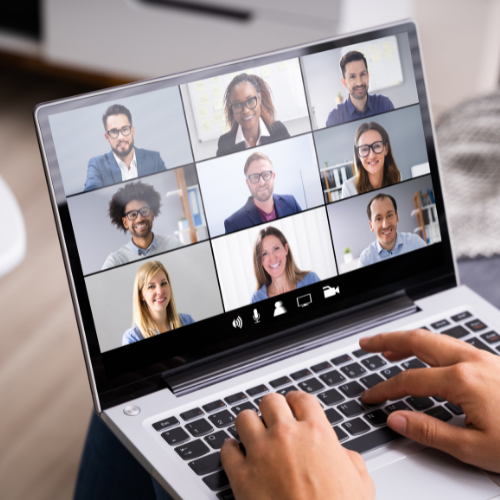 ICYMI | Hotelier Crisis Response – Practical Steps to Making Sound, Strategic, and Ethical Decisions
What happens when an unexpected, crisis-caused disruption drags on? What do you do when everyone is looking at you, asking, "What do we do? When will it be over? Will we be OK?" Watch on demand as hospitality security and crisis management expert Paul Moxness, Managing Partner, North Point International, shares the keys to maintaining your focus when disaster strikes, information is scarce, and everyone is looking to you for answers.
ICYMI | AAHOA Releases 2022 Charity Golf Tournaments Schedule
AAHOA recently unveiled its 2022 Charity Golf Tournaments schedule, and we're inviting you to join us for a beautiful day of competitive golf as we raise money for worthwhile charities and ongoing COVID-19 relief efforts. You'll also have the chance to network with local hoteliers and other industry pros, all in service to a good cause. The proceeds from our golf tournaments go directly to a variety of local charities in the area. Check the schedule and plan to join us.
Town Hall: North Carolina Town Hall Meeting, 5 p.m. Wednesday, March 2 - Greensboro, NC

Town Hall: Upper Midwest Town Hall Meeting, 5 p.m. Wednesday, March 2 - Omaha, NE

Town Hall: Arkansas Town Hall Meeting, 1 p.m. Thursday, March 3 - Fayetteville, AR

Town Hall: North Texas Town Hall Meeting, 5 p.m. Thursday, March 3 - Irving, TX

Town Hall: North Texas Town Hall Meeting, 5 p.m. Wednesday, March 9 - Amarillo, TX

Town Hall: North Texas Town Hall Meeting, 5 p.m. Thursday, March 10 - Midland, TX
All times are local.

Join Us at the 2022 Hunter Hotel Investment Conference In Atlanta Next Month
The 2022 Hunter Hotel Investment Conference is scheduled for March 22-24 at the Atlanta Marriott Marquis. This top industry event brings together the nation's most influential leaders and investors in the hotel industry to analyze trends, network, and turn prospective opportunities into business transactions. AAHOA believes successful businesses and investments are built on meaningful relationships, and this is a prime opportunity to build new ones and strengthen existing ones. Don't miss it!
March 22-24

"It was lovely speaking with you. I thank you for providing me with the following resources. I will start here. If I require additional help, I'll be sure to reach out. Thanks again."
– AAHOA Member, CA
Was this email forwarded to you? You can opt in, or opt back in, to receive these directly by signing up at myaahoa.com.

Asian American Hotel Owners Association, Inc.
Atlanta Headquarters
1100 Abernathy Road, Suite 725
Atlanta, GA 30328
Washington D.C. Office
601 New Jersey Avenue NW, Suite 610
Washington DC 20001
To update your subscription preferences, please email info@aahoa.com..