Click here if you are having trouble viewing this message.


Your Daily AAHOA Update for Thursday, January 13, 2022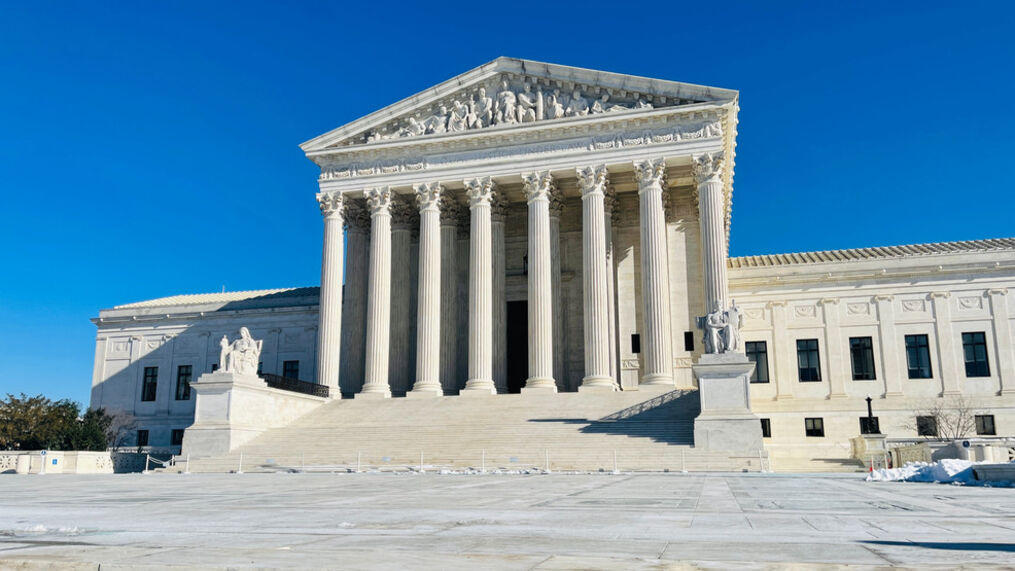 BREAKING: the Supreme Court Blocks OSHA's Vaccine-or-Test Mandate
This afternoon, the Supreme Court blocked the Occupational Safety and Health Administration's (OSHA) COVID-19 Vaccination and Testing Emergency Temporary Standard to mitigate the transmission of COVID-19 in the workplace. The vaccine-or-test mandate would have required employers with 100 or more employees to ensure each of their workers is fully vaccinated or takes a test for COVID-19 on at least a weekly basis. Read more here.
News from Coast to Coast
Save the Date! AAHOA Launches Its 2022 Regional Schedule Lineup 
AAHOA is excited to announce the 2022 Regional Conference & Trade Show schedule. These local events are the best way for you to network and connect with local hoteliers, industry professionals, and vendors from the hospitality industry, and we have an exciting new lineup for 2022!
Be sure to follow us on social media and check in frequently on AAHOA.com for the latest news and updates for the upcoming regionals and make plans to attend!
Business Insider: Most Americans Saw Their Real Wages Drop In 2021 — Except for Hotel and Restaurant Employees
U.S. workers enjoyed the strongest wage gains in decades last year. For the vast majority, it wasn't enough to outpace inflation. Only workers in the leisure and hospitality sector saw real wages — pay adjusted for inflation — grow through last year, Insider calculated. The group enjoyed a huge pay bump of 6.2% in 2021 after accounting for soaring prices. Hotels and restaurants were among the businesses hit hardest by the pandemic and related lockdowns. As the sector has struggled to pull workers back into the fold, firms have significantly lifted wages to ensure they'll be adequately staffed for the return of in-person service.
STR: Reflecting Post-holiday Seasonality, U.S. Hotel Performance Falls from Previous Week
Reflecting post-holiday seasonality, U.S. hotel performance fell from the previous week, according to STR's latest data through Jan. 2-8, 2022 (percentage change from comparable week in 2019*):
Occupancy: 45.4% (-14.9%)

Average daily rate (ADR): US$119.92 (-4.8%)

Revenue per available room (RevPAR): US$54.47 (-19.0%) 
Occupancy fell week over week because of a slowdown in leisure demand and a continued absence of business travel due to a Saturday holiday. While ADR also dropped from an all-time high the previous week, the metric came in at roughly 95% of the 2019 comparable.
All times are local.

Hotel Operations: Success Strategies for the Year Ahead
Tune in to this Hotel Effectiveness webinar for a look ahead to maximizing profits in 2022. What are some best practices and recommendations from operations leaders as we plan out the year? Even with an unpredictable year ahead, we know that following strategies to address labor planning, recruitment, and driving revenue seasonally will be critical to maximizing profits. What are the must-have technologies, updated service models, and new ways of working that the top companies are now using to drive success? Tune in to find out.
11 a.m. Thursday, January 20
USTA: 2022 State of the Travel Industry
Join U.S. Travel Association President & CEO Roger Dow and EVP of Public Affairs and Policy Tori Barnes for an exclusive virtual update on the state of the American travel industry. This annual address will outline key priorities to support the continued recovery and growth of the travel industry – issues related to our workforce, sustainability, travel mobility, security, and more. These efforts will strengthen travel in the U.S. and serve as a foundation for impactful advocacy and greater industry-wide coordination, ensuring we continue to play a vital role in national conversations that will move the needle for years – and decades – to come. Don't miss this important livestream event!
11 a.m. EST Wednesday, February 2

"Thank you so much for all your help [connecting us with our brand]!"
– AAHOA Member, NC
Was this email forwarded to you? You can opt in, or opt back in, to receive these directly by signing up at myaahoa.com.

Asian American Hotel Owners Association, Inc.
Atlanta Headquarters
1100 Abernathy Road, Suite 725
Atlanta, GA 30328
Washington D.C. Office
601 New Jersey Avenue NW, Suite 610
Washington DC 20001
To update your subscription preferences, please email info@aahoa.com..