Click here if you are having trouble viewing this message.

Your Daily AAHOA Update for Thursday, January 6,

 2022
Today's Top Stories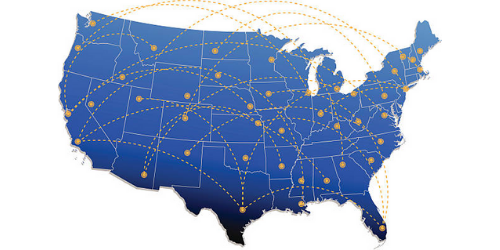 Coast to Coast News
Rhode Island: General Assembly Reigns in Short-term Rentals 
Yesterday, the Rhode Island General Assembly overrode Gov. Daniel McKee's veto of a bill that requires short-term rental properties to register basic property information with the Department of Business Regulation. The bill now becomes law, ensuring that short-term rental properties and the platforms they operate on will abide by the state's tax and safety laws. AAHOA applauds the Rhode Island General Assembly for enacting this common-sense regulation. 
North Carolina: NCRLA Leads the Industry Through Recovery Grant Applications
Our partners at the North Carolina Restaurant & Lodging Association have helped guide numerous hospitality businesses through the application process for the state's historic Business Recovery Grant program. Earlier today, the NCRLA hosted an open webinar with a Q&A session to field questions about the grant and the application process. For more information on the North Carolina BRG, please view this email, courtesy of NCRLA.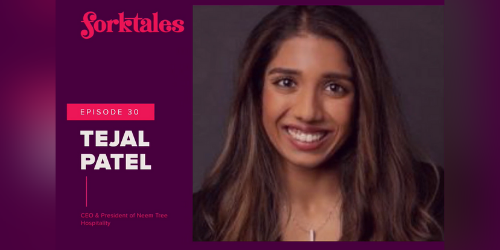 AAHOA Female Director Western Division Tejal N. Patel Featured on Forktales Podcast   
Host Joseph Szala recently welcomed AAHOA Female Director Western Division Tejal N. Patel to Episode 30 of the Forktales podcast to discuss the Great Resignation, hotel niche brands, the future of hospitality, and more. Regarding worker burnout and the labor shortage, Patel, President & Founding CEO of Neem Hospitality, said the best way to prevent employee burnout and flight is to first talk about it. "Focus less on why people leave and focus more on why do people stay," the third-generation hotelier said. "Hone into that question." As to niche hotel brands, Patel says they are here to stay. "Everyone is coming out with lifestyle brands, soft brands, and youthful focused brands," she said. "It's going to be common."
CNBC: U.S. Weekly Jobless Claims Total 207,000, Higher Than Expected Amid Omicron Spread
Initial claims for unemployment insurance rose a bit more than expected as the omicron variant spread rapidly through the U.S., the Labor Department reported Thursday. Jobless claims totaled 207,000 for the week ending January 1, higher than the 195,000 forecast and up 7,000 from the previous period. Still, the latest data shows claims are well anchored around a level that is even lower than before the COVID-19 pandemic, when claims were averaging around 215,000. The four-week moving average, which accounts for weekly volatility in the numbers, nudged higher to 204,500 for the current period.
CoStar: How Hoteliers Have Adapted to the Industry's Labor Shortage
The roots of the U.S. hotel industry's labor challenges first started growing with the layoffs and furloughs at the beginning of the pandemic, but it took until this year to fully grasp how big the workforce shortage could be and how it would affect the industry. At the beginning of the year, hoteliers knew their staff numbers were down compared to the start of the year before. Once vaccinations started in the spring of 2021, hoteliers expected both even more leisure demand as well as some level of group and corporate demand to return this year, further increasing the need to hire and retain staff. Read more for highlights from Hotel News Now's coverage this year on the industry's labor issues.
Upcoming Industry Events & Webcasts
AAHOA to Hold Joint SC/NC Region Town Hall at Myrtle Beach Supply Show
South Carolina Regional Director Fenil Desai and North Carolina Regional Director Akshat Patel will host a Town Hall on the second day of the 46th annual Hotel, Motel and Restaurant Supply Show of the Southeast, set for January 25-27 in Myrtle Beach, SC. To ensure the health and safety of attendees, organizers will provide masks or face shields, have temperature scanners on site, and encourage social distancing. See you there!
 January 25, 26 & 27, 2022
Central Midwest Regional Conference & Trade Show Set for February 15
AAHOA will officially close out its Regional Conference & Trade Show schedule with the Central Midwest regional, set for February 15 in Tulsa, OK. This regional will bring together attendees, vendors, and AAHOA leadership for a day of region-specific education and updates you can't get anywhere else, networking, and deal-making on the trade show floor. This Central Midwest regional is open to all hotel owners and you do not have to be an AAHOA Member to attend. Don't miss out, register today!
1-8 p.m. CST Tuesday, February 15
What Members Are Saying...
"First, I want to say that on the main front, AAHOA is doing an outstanding job. All the hard work may seem that it goes unnoticed, but rest assured, we see. You have helped the Valley in many ways."
– AAHOA Member, TX
Was this email forwarded to you? You can opt in, or opt back in, to receive these directly by signing up at myaahoa.com.

Asian American Hotel Owners Association, Inc.
Atlanta Headquarters
1100 Abernathy Road, Suite 725
Atlanta, GA 30328
Washington D.C. Office
601 New Jersey Avenue NW, Suite 610
Washington DC 20001
To update your subscription preferences, please email info@aahoa.com..