Click here if you are having trouble viewing this message.

Your Daily AAHOA Update for Wednesday, January 5,

 2022
Today's Top Stories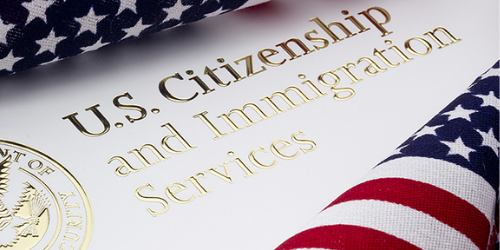 ICYMI: Biden Administration Increases H2-B Visas through the end of March
In late December, the Department of Homeland Security and the Department of Labor announced it will supplement the H2-B visa cap with an additional 20,000 H-2B temporary nonagricultural worker visas through March 31, 2022. According to the DHS, the H-2B program permits employers to temporarily hire noncitizens to perform nonagricultural labor or services in the United States. The employment must be of a temporary nature for a limited period of time, such as a one-time occurrence, seasonal need, or intermittent need. Read more about the visa program here.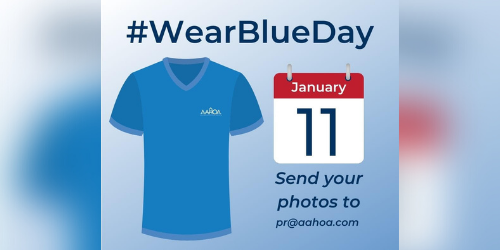 It's Time to Ramp Up the Fight Against Human Trafficking, So Join the Battle Today   
January is National Slavery & Human Trafficking Prevention Month, and Tuesday, January 11, is National Human Trafficking Awareness Day. To show our commitment to ending human trafficking, AAHOA is wearing blue in honor of #WearBlueDay, and we're inviting you to join us. And to help raise awareness, we are asking that you take photos of yourself and your team wearing blue and share them on AAHOA's social media – Facebook, Twitter, and Instagram – as well as your personal channels using the #WearBlueDay hashtag. Also, if you're able to take your photo in advance of January 11, send it to pr@aahoa.com to be highlighted in AAHOA's campaign. If you're an AAHOA Member and haven't already done so, get yourself and your staff trained to recognize the signs of trafficking through our Businesses Ending Slavery and Trafficking (BEST) Inhospitable to Human Trafficking Training Sponsored by AAHOA FREE online program.
Restaurant Business: Nearly 7% of Hospitality's Workforce Quit in November
Nearly 7% of the restaurant and hotel workforce quit in November, generating 920,000 at least temporary job vacancies that month alone, according to new federal statistics. No other sector of the U.S. labor market came close to those figures, the U.S. Bureau of Labor Statistics found. In total, 4.3 million workers in the private sector quit their jobs, meaning the hospitality industry accounted for roughly 1 of every 5 workers who gave notice during November in what's been dubbed The Great Resignation.
CBRE: Expect Higher Occupancy Levels from Inbound International and Business Travel in 2022
Even though hotel demand plummeted by 57% early in the pandemic, leisure travel was enough to double the overall hotel occupancy rate from its pandemic low by late summer 2020. What's still largely missing, however, are business and international travel bookings. Business travel and group demand are constrained by corporate budgets and policies. The omicron variant will impact business travel, particularly in early 2022. However, the easing of inbound international travel restrictions will catalyze hard-hit global gateway cities in the U.S. and aid the recovery over the course of 2022. 
USTA: 2022 State of the Travel Industry
Join U.S. Travel Association President & CEO Roger Dow and EVP of Public Affairs and Policy Tori Barnes for an exclusive virtual update on the state of the American travel industry. This annual address will outline key priorities to support the continued recovery and growth of the travel industry – issues related to our workforce, sustainability, travel mobility, security, and more. These efforts will strengthen travel in the U.S. and serve as a foundation for impactful advocacy and greater industry-wide coordination, ensuring we continue to play a vital role in national conversations that will move the needle for years – and decades – to come. Don't miss this important livestream event!
 
11 a.m. EST Wednesday, February 2
Americas Lodging Investment Summit Set for January 23-26 in Los Angeles
The 21st annual Americas Lodging Investment Summit, the world's leading and largest hotel investment conference, will be held January 24-26 at the JW Marriott/Ritz-Carlton Los Angeles. ALIS will feature numerous networking opportunities and an extensive array of seminars and panels by hotel industry experts. ALIS will follow the ALIS Law conference, set for January 23-24. While ALIS discusses the issues and opportunities related to buying, selling, and building hotels, ALIS Law focuses on the "day after" the deal closes and the many legal issues owners and operators face.
January 23-26
What Members Are Saying...
"Thank you for your help in resolving [this] matter with [brand]. I think it shows that AAHOA is a strong organization whose members are needed by the major franchise companies. Alone, we have zero clout, but as an organization, we are a force to reckon with."
– AAHOA Member, TX
Was this email forwarded to you? You can opt in, or opt back in, to receive these directly by signing up at myaahoa.com.

Asian American Hotel Owners Association, Inc.
Atlanta Headquarters
1100 Abernathy Road, Suite 725
Atlanta, GA 30328
Washington D.C. Office
601 New Jersey Avenue NW, Suite 610
Washington DC 20001
To update your subscription preferences, please email info@aahoa.com..