Click here if you are having trouble viewing this message.

Your Daily AAHOA Update for Tuesday, January 4,

 2022
Today's Top Stories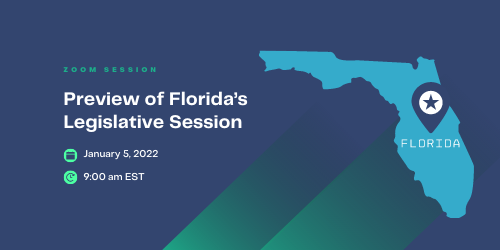 Florida Members: Join Us Tomorrow for a Preview of Florida's Legislative Session
With the Florida State Legislature beginning its annual legislative session next week, AAHOA invites Florida Members to join our Advocacy Team tomorrow at 9 a.m. for a Zoom-based legislative preview of the Florida 2022 session. The AAHOA Team will discuss what's in store for this year's session and how it will affect Florida hoteliers.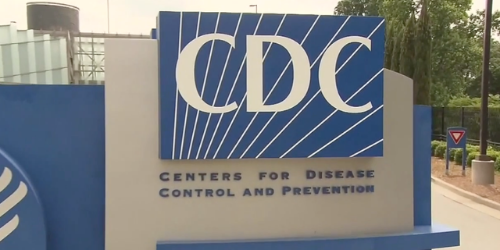 CDC Updates, Shortens Recommended Isolation, Quarantine Period for the General Public  
As of December 27, the Centers for Disease Control and Prevention cut its earlier recommendation of 10 days of isolation due to a positive COVID-19 test in half. That means anyone who tests positive for COVID-19 but is asymptomatic needs to isolate for only five days. The CDC's recommended quarantine period for anyone who has been exposed to the virus has also been updated. Unvaccinated people should quarantine for five days, followed by five days of "strict mask use." The most critical action hoteliers can take now is to encourage your employees to get vaccinated if they have not already done so. Vaccinations are a great means to ensure the safety of your employees and the confidence of your guests. Sign the AAHOA Pledge to Protect today and visit our website for more information. 
Business Insider: AAHOA Lifetime Member Travels Miles to Make Beds at Understaffed Florida Branch
It may be a new year but there aren't many signs that the labor shortage is going to disappear any time soon. But some bosses have found ways to tackle the problem head on. This was the case for AAHOA Lifetime Member Jan Guatam, President & CEO of Orlando-based Interessant Hotels & Resort Management. Guatam told The Palm Beach Post that he recently pitched in to help with housekeeping duties at an understaffed Florida location. "I am going to make the beds," Guatam told the outlet. "Our manager there needs help and if I don't go, what happens?"
Extra! Read All About It! The January Issue of Today's Hotelier Is Available Everywhere!
In this issue, we explore labor issues, including a deep dive on workforce shortages, while examining strategies for winning over workers and rebuilding teams. In our cover story, Tyler Morse, Chairman & CEO, MCR Hotels, posits that immigration reform could be a viable answer to the labor shortage. We also discuss topics such as the impacts of inflation on major property-damage claims, attracting travelers with cleanliness, the outlook for the hotel industry this year, and much more.
TOMORROW | Florida AAHOA Members: Join Us for a Preview of the 2022 Legislative Session
Florida AAHOA Members, are you interested in learning what's in store for this year's legislative session? Want to find out what proposed bills might affect hoteliers? Then you're in luck because we are hosting a virtual event just for you. Join AAHOA's Advocacy Team for a Zoom-based legislative preview of the Florida 2022 session. To attend, simply join the Zoom meeting at the start time.
9 a.m. EST Wednesday, January 5
2022 Hunter Hotel Investment Conference Set for March in Atlanta
The 33rd annual Hunter Hotel Investment Conference is set for March 22-24 at the Atlanta Marriott Marquis. Hunter is an annual gathering of prominent leaders and investors in the hotel industry along with up-and-coming hoteliers and entrepreneurs. They believe successful businesses and investments are built on meaningful relationships and with that in mind, they focus the programming and format around networking opportunities and insightful sessions on industry trends. All members of the hospitality industry, no matter the size of your property portfolio, are welcome to attend to get business done.
March 22-24
What Members Are Saying...
"Well done! Thank you for providing a hot-off-the-press update. Happy holidays to you and your family."
– Lifetime Member, PA
Was this email forwarded to you? You can opt in, or opt back in, to receive these directly by signing up at myaahoa.com.

Asian American Hotel Owners Association, Inc.
Atlanta Headquarters
1100 Abernathy Road, Suite 725
Atlanta, GA 30328
Washington D.C. Office
601 New Jersey Avenue NW, Suite 610
Washington DC 20001
To update your subscription preferences, please email info@aahoa.com..