Click here if you are having trouble viewing this message.

Your Weekly AAHOA Wrap-Up for Friday, December 10, 2021

Message from the President & CEO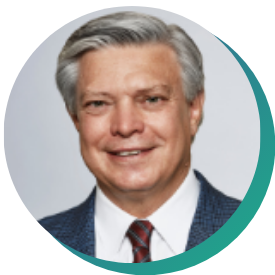 "We have been hard at work and very busy laying a foundation to make next year the best one yet."
It's been another busy week for AAHOA, and we're finishing the year strong with our final regionals of 2021. 
It was nonstop education, networking, and trade shows at the South Carolina Regional Conference & Trade Show, the Greater Los Angeles Area & South Pacific Regional Conference & Trade Show, and the Gulf Regional Conference & Trade Show – the last regional of the year.
I also attended the International Society of Hotel Associations' winter conference in Scottsdale, AZ, where the focus was advocacy. It was an honor to speak at ISHA's conference and give an AAHOA update to those in attendance. I was blown away by the great turnout from the state hospitality associations and state government affairs staff.  
I wanted to give a huge congratulations to Darshana Patel, CEO at Shivmir Hospitality Management Inc. in Owensboro, KY, who has been elected as the Secretary for the Choice Hotel Owners Council for 2022. She's been a longtime AAHOA Member and has been a vocal owner when it comes to advocacy with CHOC and AAHOA. 
And finally, if you didn't get a chance to read our memo earlier this week announcing changes and additions to the AAHOA Team, please take a moment to read it. 
We have brought on several new key hires and promoted some of our very best employees. We have been hard at work laying a foundation to make next year the best one yet.
We are Team AAHOA and we have so much more to accomplish together.
 
Ken Greene
AAHOA President & CEO
Top 10 Things to Know This Week
10 American Rescue Plan Act Funds Awarded to State Travel, Tourism, and Outdoor Recreation Grants 
This week, the U.S. Economic Development Administration reported that it will provide $196 million in grants to 24 states and territories using funds allocated in the American Rescue Plan Act. The recipient states and territories will be used to fund tourism marketing campaigns, make cultural investments in local communities, create workforce training programs, and more. AAHOA applauds these investments in the travel and tourism industry.
9 

The U.S. Senate Votes to Block Biden Administration's Private Employer Vaccine Mandate

 

On Wednesday, the Senate voted to block OSHA's vaccine-or-test mandate announced in early November. Two Democratic Senators joined 50 Republican Senators to pass the measure with a vote of 52 to 48. The resolution will likely not pass in the Democratic-controlled House of Representatives. The OSHA emergency temporary standard would require workers at private companies with 100 or more employees to get the COVID-19 vaccine or take tests weekly. The mandate has had setbacks in federal court and faces legal challenges in several states.
8 

Hotel Effectiveness Offers a FREE Labor Toolkit Just for AAHOA Members

 

AAHOA Silver Partner Hotel Effectiveness, in partnership with No Vacancy, has developed a four-step Labor Perfection Toolkit that is FREE to AAHOA Members. This guide will introduce you to four budgeting building blocks, then help you develop a sample labor budget for specific time periods. The kit also includes tips from industry leaders, including brands, owners, and management companies. Get yours today.
7 

Dipak and Gita Patel Named Grand Marshals of the Jackson Parish Christmas Parade

 

AAHOA Lifetime Members Dipak and Gita Patel, owners of the Budget Inn in Jonesboro, LA, were recently named Grand Marshals of the Jackson Parish 2021 Christmas Parade. The Patels were chosen in honor of their faithfulness to the community and the tremendous benevolence they have demonstrated over the years. Congratulations, Dipak and Gita! You both truly exemplify what AAHOA stands for and we are proud to call you Lifetime Members!
6 

The Bureau of Labor Statistics Releases the November Jobs Report  

 

The Bureau of Labor Statistics recently published the November Employment Situation, reporting a 0.4% decrease in the unemployment rate month over month. The unemployment rate for November closed at 4.2% as the labor market added 210,000 jobs, marking the smallest gains of the calendar year. Jobs added in the leisure and hospitality segments decreased to 23,000. 
5 

Last Chance! Help Pick the Education Topics for AAHOACON22 by Taking Our Quick Survey

 

Educating our members to help them be more successful has always been a priority for AAHOA. With that in mind, we need your help. As we prepare for the 2022 AAHOA Convention & Trade Show, April 12-15 in Baltimore, MD, we want to know what education session topics would be most helpful to you. Take our survey to share your thoughts – it only takes a few moments. 
4 

AAHOA Lifetime Member Darshana Patel Named Secretary of Choice Hotels Owners Council for 2022

 

Darshana Patel, CHO, CHIA, CFE, AAHOA Lifetime Member, Government Affairs Committee member, and Mid South Region Ambassador, has been appointed Secretary of the Choice Hotels Owners Council for 2022. Patel, CEO of Shivmir Hospitality Management Inc. in Owensboro, KY, is longtime member of AAHOA and has long been a vocal and persistent owner on the advocacy front with CHOC and AAHOA. Congratulations, Darshana!
3 

AAHOA President, Chair Announce New Hires, Promotions Heading Into 2022

 

This week, AAHOA was excited to announce some changes as we get closer to ringing in 2022. We have brought on several new key hires and promoted some of our very best employees. One of the pillars of AAHOA's 2021-2023 Strategic Plan is to attract, retain, and develop top talent to the association. These strategic new hires and the reorganization of the AAHOA Team are a testament to AAHOA working to achieve the goals set forth in the plan and to our commitment to positioning AAHOA for long-term success in the future.
2 

AAHOA Issues Statement on Passing of U.S. Senator Bob Dole 

 

AAHOA President & CEO Ken Greene issued the following statement on the passing of U.S. Senator Bob Dole: "America's hotel owners are deeply saddened by the news of Sen. Robert Joseph Dole's passing. The longtime U.S. Senator from Kansas represented the conservative voice across America, and he stood for integrity and truth. He was a war hero, statesman, and someone who could reach across the aisle to get important things done. He was a great American, served in World War II, and had a lengthy political career."
1 

AAHOACON22 Registration Opening Soon, So Upgrade to Lifetime Membership Today!

 

Becoming an AAHOA Lifetime Member is making a lifetime investment in the future of AAHOA, the industry, and your business. Your one-time payment of just $3,000 helps fund AAHOA's educational programming, advocacy initiatives, and community service projects. And with registration to the 2022 AAHOA Convention & Trade Show opening soon, there really is no better time to upgrade so you can enjoy complimentary registration. There are so many benefits to lifetime membership, including:

 
Hassle-free membership that never expires

Complimentary registration to AAHOACON22 (Must register by Friday, Feb. 12, 2022)

Participation in AAHOA elections every year without having to worry about eligibility requirements (if you upgrade before Dec. 31, 2021, you'll be eligible to vote in the '22 election)

Discounts on educational workshops

And much more
Don't miss out on all the benefits you will reap as an AAHOA Lifetime Member.
Was this email forwarded to you? You can opt in, or opt back in, to receive these directly by signing up at myaahoa.com.

Asian American Hotel Owners Association, Inc.
Atlanta Headquarters
1100 Abernathy Road, Suite 725
Atlanta, GA 30328
Washington D.C. Office
601 New Jersey Avenue NW, Suite 610
Washington DC 20001
To update your subscription preferences, please email info@aahoa.com..