Click here if you are having trouble viewing this message.

Your Daily AAHOA Update for Wednesday, December 8,

 2021

Today's Top Stories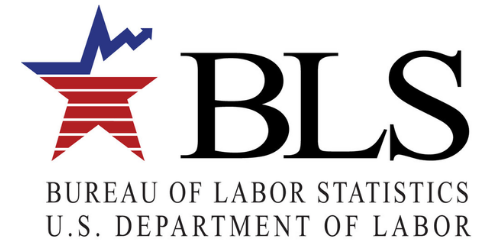 The Bureau of Labor Statistics Releases the November Jobs Report  
Last Friday, the Bureau of Labor Statistics published the November Employment Situation, reporting a 0.4% decrease in the unemployment rate month over month. The unemployment rate for November closed at 4.2% as the labor market added 210,000 jobs, marking the smallest gains of the calendar year. Jobs added in the leisure and hospitality segments decreased to 23,000. The full report can be accessed here. AAHOA will continue to keep members informed on the evolving labor landscape.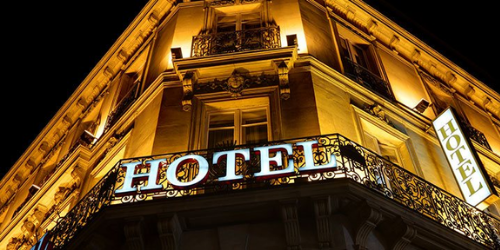 CoStar: The State of the Hotel Industry Going Into 2022 
For 2022, perhaps the biggest threat is inflation, as that is starting to affect the middle class as well as those in lower income brackets. The silver lining is that this inflation might cause hotel room rates to grow beyond the 6% inflation rate. During most recessions, there is a significant reduction in value of hotel assets as the demand for lodging is normally in direct relation to the asset value. During the pandemic, this has not been the case. Values have largely held as the fundamentals have improved so rapidly that values are being based on 2023 earnings. If you doubt the values of hotels, take a look at the stock prices and you will see that Wall Street values hotel companies on 2023 numbers. The bottom line for hoteliers in 2022 and beyond will continue to be "cash is king." Unforeseeable occurrences, like a recession, pandemic or unfavorable weather and drought can happen. Owners are the ones who must protect cash for a rainy day, and we just had a long, rainy day! Armed with a hyper-local forecast, competitive analysis and clear strategy with detailed action plans, 2022 will be a great year!
TOMORROW | AAHOA Webcast: Hire Less and Retain More – Tactical Steps on Retaining the Right Individuals
Identifying, hiring, and retaining the right individuals for your business can be demanding as you focus on standing out in a competitive recruiting environment. Recent research also indicates that nearly 2 in 5 hospitality workers might leave their job in the next two months, citing how the return to travel is impacting workers' job satisfaction, their employee experience, and their relationships with guests. Join us on tomorrow, December 9, for our next webcast exclusively focused on retention in the hospitality industry. Aaron Bruns, Founder, A.L. Bruns and Company, will discuss some tactical steps and takeaways on how you can improve your retention process.
11 a.m. EST Thursday, December 9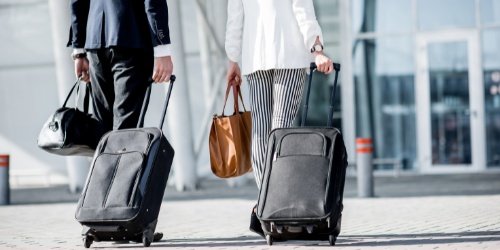 Hotel Management: Survey – Omicron to Affect 'Significant' Number of Travel Plans
MMGY Global's latest survey of U.S. adults found that 45% of respondents who are familiar with the omicron variant of the coronavirus are less likely to travel in the next three months because of related concerns. Of note, unvaccinated travelers' intentions appear to be far less impacted than those of the vaccinated. The survey found 39% of vaccinated adults familiar with omicron say news of the variant has no impact on their likelihood to travel in the next three months, while the majority (71%) of those who are unvaccinated say this news does not impact their likelihood to travel.
Upcoming Industry Events & Webcasts

Live with Rupesh: Revenue Management Strategies for Struggling Hotels
On Episode No. 119, host and longtime AAHOA Member Rupesh "Rup" Patel discusses "Revenue Management Strategies for Struggling Hotels" with Jennifer Hill, VP of Client Solutions at Kalibri Labs. This webcast is designed to assist hoteliers who have been adversely impacted by the pandemic continue down the road to recovery. In this episode, you'll
Discover best practices

Uncover missing revenue opportunities

Find out how to increase bookings

And more!
 
Don't miss this great opportunity to improve your revenue management knowledge and skills!
eCornell: The View for 2022 – Insights and Expectations for the U.S. Hotel Industry
After 20 months of upheaval, the U.S. hotel industry is eager to regain lost ground. Leisure travel has rebounded, COVID-19 vaccination rates are up, and unemployment is declining. Yet, corporate and group travel remain well below 2019 levels, and supply chain issues and inflation fears are real. Could 2022 be a turning point? In this webcast, a panel of leading hospitality experts will discuss their expectations for next year, and moderators will explore how the pandemic has reshaped the industry's investment landscape.
12 noon EST Friday, December 17
What Members Are Saying...
"As an industry participant, I really appreciate the lobbying and educational efforts of AAHOA and AHLA this year."
– Industry Partner
Was this email forwarded to you? You can opt in, or opt back in, to receive these directly by signing up at myaahoa.com.

Asian American Hotel Owners Association, Inc.
Atlanta Headquarters
1100 Abernathy Road, Suite 725
Atlanta, GA 30328
Washington D.C. Office
601 New Jersey Avenue NW, Suite 610
Washington DC 20001
To update your subscription preferences, please email info@aahoa.com..