Click here if you are having trouble viewing this message.

Your Daily AAHOA Update for Monday, December 6,

 2021
Today's Top Stories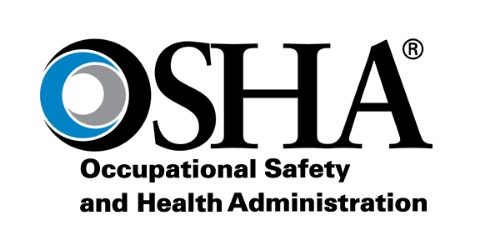 ICYMI: OSHA Extends Comment Period for Emergency Temporary Standard on COVID-19 Vaccination and Testing
Last week, the Occupational Safety and Health Administration announced it was extending the comment period for its Emergency Temporary Standard on mandatory "COVID-19 Vaccination and Testing" by 45 days, from Dec. 6, 2021, to Jan. 19, 2022. On November 5, OSHA issued an emergency temporary standard to protect workers from the spread of coronavirus on the job. The emergency temporary standard covers employers with 100 or more employees. Covered employers must develop, implement, and enforce a mandatory COVID-19 vaccination policy unless they adopt a policy requiring employees to either get vaccinated or undergo regular COVID-19 testing and wear a face covering at work. More information about the ETS is available on OSHA's COVID-19 Vaccination and Testing ETS webpage.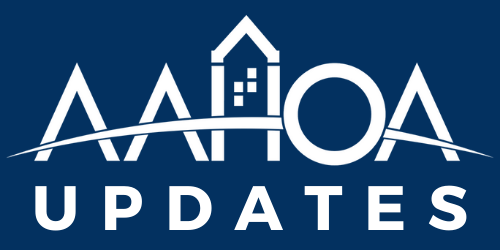 AAHOA President, Chair Announce New Hires, Promotions Heading Into 2022
It is with great pleasure that we announce some changes happening at AAHOA as we get closer to ringing in 2022. We have brought on several new key hires and promoted some of our very best employees. We have been hard at work laying a foundation to make next year the best yet. One of the pillars of AAHOA's 2021-2023 Strategic Plan is to attract, retain, and develop top talent to the association. These strategic new hires and the reorganization of the AAHOA Team are a testament to AAHOA working to achieve the goals set forth in the plan and to our commitment to positioning AAHOA for long-term success in the future.
As an organization, we thrive when we develop the talents of our team members and push them to reach their full potential. We are certain these changes will position AAHOA for long-term success in 2022 and beyond. 
AAHOA Issues Statement on Passing of U.S. Senator Bob Dole 
ATLANTA, Ga., Dec. 6 – AAHOA President & CEO Ken Greene issued the following statement on the passing of U.S. Senator Bob Dole:
"America's hotel owners are deeply saddened by the news of Sen. Robert Joseph Dole's passing. In early 2021, Bob Dole revealed he had been diagnosed with Stage 4 lung cancer and passed early Sunday morning in his sleep. The longtime U.S. Senator from Kansas represented the conservative voice across America, and he stood for integrity and truth. He was a war hero, statesman, and someone who could reach across the aisle to get important things done. He was a great American, served in World War II, and had a lengthy political career."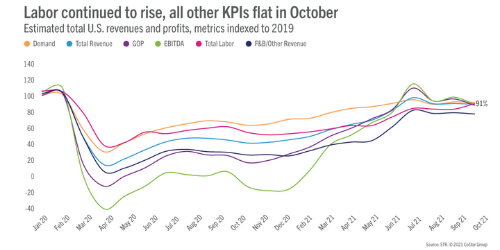 STR: Recovery of U.S. Hotel Profitability Stalls in October   
U.S. hotel profitability increased from the previous month on a per-available-room basis but was down when indexed to 2019, according to STR's October 2021 monthly P&L data release. All of the key profitability metrics increased from September as October is historically a higher revenue month.
Estimated industrywide gross operating profit was 89% of the 2019 comparable, after coming in at 97% when using the same index comparison in September. Labor costs reached 91% of pre-pandemic comparables in October after reaching a high of 96% in September.
Upcoming Industry Events & Webcasts
Only 3 Left! The 2021 Regionals Season Is Winding Down, So Register for One Today!
AAHOA's Regional Conference & Trade Show schedule is winding down for 2021, but there is still time for you to take advantage of all the resources our regionals have to offer. There are three regionals remaining this year – South Carolina (12/7), Greater Los Angeles & South Pacific (12/9), and Gulf (12/10). (The Central Midwest regional has moved to February 2022.) At our regionals, you gain access to top vendors, networking, and region-specific industry updates you simply can't get anywhere else. Don't miss out! Find one near you today!
eCornell: The View for 2022 – Insights and Expectations for the U.S. Hotel Industry
After 20 months of upheaval, the U.S. hotel industry is eager to regain lost ground. Leisure travel has rebounded, COVID-19 vaccination rates are up, and unemployment is declining. Yet, corporate and group travel remain well below 2019 levels, and supply chain issues and inflation fears are real. Could 2022 be a turning point? In this webcast, a panel of leading hospitality experts will discuss their expectations for next year, and moderators will explore how the pandemic has reshaped the industry's investment landscape.
12 noon EST Friday, December 17
What Members Are Saying...
"I just wanted to thank you for your efforts in helping us out to make this possible. Without your help, this was not possible. So, they had agreed not to implement that [brand standards] mandate right now."
– AAHOA Lifetime Member, GA
Was this email forwarded to you? You can opt in, or opt back in, to receive these directly by signing up at myaahoa.com.

Asian American Hotel Owners Association, Inc.
Atlanta Headquarters
1100 Abernathy Road, Suite 725
Atlanta, GA 30328
Washington D.C. Office
601 New Jersey Avenue NW, Suite 610
Washington DC 20001
To update your subscription preferences, please email info@aahoa.com..