Click here if you are having trouble viewing this message.

Your Weekly AAHOA Wrap-Up for Friday, December 3, 2021

Message from the President & CEO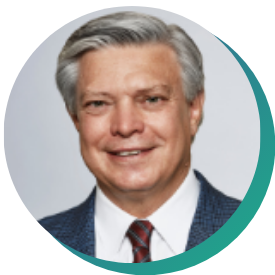 "This goes to show all the hard work AAHOA is doing behind the scenes in Washington to ensure we are delivering results for our Members."
December is here! We're in the home stretch of 2021 and we have so much in store for 2022.
After a few short weeks of more relaxed international travel guidelines, the Omicron variant has some countries closing their borders once again. We are hopeful that this will not upend the promising recovery the travel and hospitality industry has made thus far.
In other news, the American Legislative Exchange Council States and Nation Policy Summit was held this week in San Diego, California.
AAHOA State and Local Government Affairs Director Kati Siconolfi and I had the opportunity to spend some time with Virginia Lt. Governor-Elect Winsome Sears and Former U.S. Speaker of the House Newt Gingrich at the conference. AAHOA also worked closely with ALEC on model policies to help our economy recover.
Back on the east coast, nearly 300 people attended the Florida Regional Conference & Trade Show at the DoubleTree by Hilton Hotel Orlando at SeaWorld in Orlando, FL. Thanks to everyone for coming out and making the event such a success.
This week, Larry Cuculic officially took the reigns as new CEO of Best Western, and I want to congratulate David Kong once again on his retirement and Larry on his new venture.
And finally, I want to give a huge shout-out to our Senior Director of Government and Political Affairs, Jordan Heiliczer, and our lobbyist, Chris McCannell. The Hill's annual list of top lobbyists is out, and AAHOA made the cut. This goes to show all the hard work AAHOA is doing behind the scenes in Washington to ensure we are delivering results for our Members.
Ken Greene
AAHOA President & CEO
10 CoStar: Pay Is Only Part of the Hotel Labor Problem, Executives Say
While U.S. hotel demand has been on a recovery path for most of the year, hoteliers continue to struggle with having too many open jobs to properly service that demand. During a meeting of the Lodging Industry Investment Council ahead of the recent NYU International Hospitality Industry Investment Conference, hotel executives shared their observations, revelations, and experiences in figuring out how to attract and hold on to talented staff members.
9 

OSHA Extends Comment Period for Emergency Temporary Standard on COVID-19 Vaccination and Testing
On November 30, the Occupational Safety and Health Administration announced it was extending the comment period for its Emergency Temporary Standard on mandatory "COVID-19 Vaccination and Testing" by 45 days, from Dec. 6, 2021, to Jan. 19, 2022. More information about the ETS is available on OSHA's COVID-19 Vaccination and Testing ETS webpage.
8 

Economic Times: Travel & Hospitality Sector Hopes This Is Not the Beginning of Another Setback

 

The travel and hospitality industry is hoping that a new coronavirus variant of concern and developments such as the government's decision to review the move to relax international travel curbs, new interstate guidelines, rising COVID-19 cases in some countries in Europe, and subsequent lockdowns will not upend the promising recovery made so far. "The world is in a state of flux and nobody knows what's going to happen. Nothing indicates bookings will fall for now, but no one knows what this is going to do," said the CEO of one of the Indian hotel chains that bore the brunt of the panic triggered in the stock market on Friday following fears of the new Omicron variant and fresh travel curbs.
7 

LA Business Journal: Hotel Industry Braces for Bankruptcies Amid Uneven Pandemic Recovery

 

Hotels had braced for a temporary disruption to their businesses during the pandemic, but that disruption has extended, and now the industry is getting a wake-up call. With a still-staggering market and shrinking federal support, some of the hospitality industry's most vulnerable are grappling with bankruptcy. According to bankruptcy attorney Robert Marticello, hotels that had prepared for COVID-19 to be a sprint are now grappling with the realities of a marathon.
6 

New UCF Study Finds Reasons Why Hospitality Workers Aren't Returning After COVID   

 

With the holiday travel season about to start in full swing and international travel restrictions lifted last month, Orlando is bracing for an influx of new visitors from all over. But just how the local tourism industry plans to accommodate these guests with a reduced workforce from the COVID-19 pandemic remains to be seen. The hospitality industry was one of the hardest hit, with more than 3.5 million jobs lost in 2020, according to a report by the Economic Policy Institute. On top of this, many of those workers aren't planning to return, says Robertico Croes, a professor in the University of Central Florida's Rosen College of Hospitality Management.
5 

AAHOA's Heiliczer and McCannell Make The Hill's List of Top Lobbyists for 2021

 

Jordan Heiliczer, AAHOA Senior Director, Government & Political Affairs, and Chris McCannell, Senior Government Affairs Consultant with AAHOA's lobbying firm GrayRobinson, have been named to The Hill's annual list of top lobbyists. K Street played an outsized role in this year's policy debates, working behind the scenes to reshape the COVID-19 relief package, bipartisan infrastructure bill, and Democrats' climate and social spending plan. Jordan and Chris have worked diligently to ensure the voice of AAHOA Members and other hoteliers nationwide is heard loud and clear on Capitol Hill. Congratulations, Jordan and Chris!
4 

Reuters: Air Travelers to U.S. Set to Face Tougher COVID-19 Testing

 

The U.S. is moving to require that all air travelers entering the country show a negative COVID-19 test performed within one day of departure in response to concerns about a new coronavirus variant, the Centers for Disease Control and Prevention said late Tuesday. Currently, vaccinated international air travelers can present a negative test result obtained within three days from their point of departure. Nearly all foreign nationals must be vaccinated to enter the United States. Unvaccinated travelers currently must get a negative COVID-19 test within one day of arrival. The new one-day testing requirement would apply equally to U.S. citizens as well as foreign nationals.
3 

December Issue of 2021 Award Winner Today's Hotelier on Newsstands Now!

 

The December issue of Today's Hotelier hit newsstands this week! In this issue, we take a deep dive on leadership, including an examination of strategies for select-service hotels, while also discussing topics such as the challenges of opening a new hotel during a pandemic, attracting and keeping top talent, bankruptcy changes for cash-strapped hoteliers, and much more.


In case you missed the announcement, Today's Hotelier magazine was recently recognized as a 2021 MarCom Platinum Award Winner. Congratulations to everyone who has made the magazine a huge success since its launch in 2016. We appreciate our loyal readers and advertisers for their ongoing support!
2 

From the SBA: Fiscal Year 2021 by the Numbers 

 

The Small Business Administration is central in the federal government's efforts to support small businesses, their employees, and their communities throughout the pandemic. Recently, the SBA delivered a press release highlighting the agency's historic work over the past fiscal year. Among the highlights are the September enhancements to the Economic Injury and Disaster Loan program, American Rescue Plan Act programs, and more.
1 

President Biden Announces New Actions to Protect Americans Against the Delta and Omicron Variants as We Battle COVID-⁠19 this Winter

 

On Thursday, President Biden announced new actions to combat COVID-19 as the United States heads into the winter months. The White House plan, unveiled earlier Thursday, comes after at least two cases of the highly mutated omicron variant were detected in California and Minnesota this week. As reported, the U.S., starting next week, will also require inbound international travelers regardless of vaccination status to get tested 24 hours before their departure. The administration is also extending the mask mandate for domestic flights and public transit until March 18.
Was this email forwarded to you? You can opt in, or opt back in, to receive these directly by signing up at myaahoa.com.

Asian American Hotel Owners Association, Inc.
Atlanta Headquarters
1100 Abernathy Road, Suite 725
Atlanta, GA 30328
Washington D.C. Office
601 New Jersey Avenue NW, Suite 610
Washington DC 20001
To update your subscription preferences, please email info@aahoa.com..