Click here if you are having trouble viewing this message.

Your Daily AAHOA Update for Thursday, December 2,

 2021
Today's Top Stories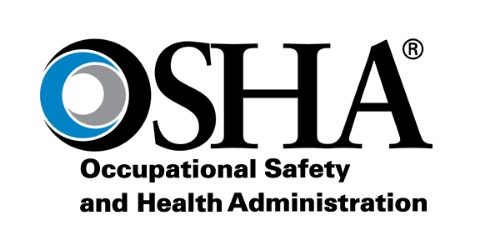 OSHA Extends Comment Period for Emergency Temporary Standard on COVID-19 Vaccination and Testing
On November 30, the Occupational Safety and Health Administration announced it was extending the comment period for its Emergency Temporary Standard on mandatory "COVID-19 Vaccination and Testing" by 45 days, from Dec. 6, 2021, to Jan. 19, 2022. On November 5, OSHA issued an emergency temporary standard to protect workers from the spread of coronavirus on the job. The emergency temporary standard covers employers with 100 or more employees. Covered employers must develop, implement, and enforce a mandatory COVID-19 vaccination policy unless they adopt a policy requiring employees to either get vaccinated or undergo regular COVID-19 testing and wear a face covering at work. More information about the ETS is available on OSHA's COVID-19 Vaccination and Testing ETS webpage.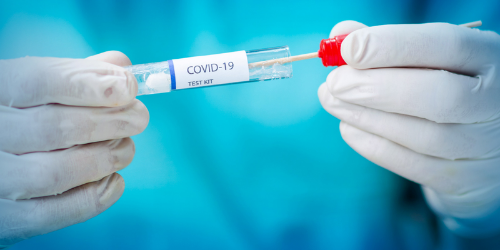 Reuters: Air Travelers to U.S. Set to Face Tougher COVID-19 Testing
The U.S. is moving to require that all air travelers entering the country show a negative COVID-19 test performed within one day of departure in response to concerns about a new coronavirus variant, the Centers for Disease Control and Prevention said late Tuesday. Currently, vaccinated international air travelers can present a negative test result obtained within three days from their point of departure. Nearly all foreign nationals must be vaccinated to enter the United States. Unvaccinated travelers currently must get a negative COVID-19 test within one day of arrival. The new one-day testing requirement would apply equally to U.S. citizens as well as foreign nationals.
AAHOA's Heiliczer and McCannell Make The Hill's List of Top Lobbyists for 2021
Jordan Heiliczer, AAHOA Senior Director, Government & Political Affairs, and Chris McCannell, Senior Government Affairs Consultant with AAHOA's lobbying firm GrayRobinson, have been named to The Hill's annual list of top lobbyists. K Street played an outsized role in this year's policy debates, working behind the scenes to reshape the COVID-19 relief package, bipartisan infrastructure bill, and Democrats' climate and social spending plan. Like many others on the list, Jordan is not an actual lobbyist, but she has worked diligently to ensure the voice of AAHOA Members and other hoteliers nationwide is heard loud and clear on Capitol Hill. Congratulations, Jordan and Chris!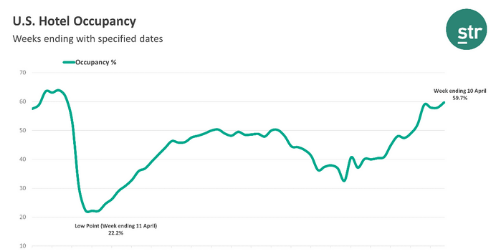 STR: U.S. Hotel Performance Comes in Higher Than Any Other Thanksgiving Week on Record   
U.S. hotel performance came in higher than any other Thanksgiving week on record, according to STR's latest data through November 27. Nov. 21-27, 2021 (percentage change from comparable week in 2019*):
Occupancy: 53.0% (+4.6%)

Average daily rate (ADR): $128.41 (+14.3%)

Revenue per available room (RevPAR): $68.00 (+19.6%)
Among the Top 25 Markets, Dallas saw the largest occupancy increase over 2019 (+12.2% to 54.8%).
Upcoming Industry Events & Webcasts
Only 3 Left! The 2021 Regionals Season Is Winding Down, So Register for One Today!
AAHOA's Regional Conference & Trade Show schedule is winding down for 2021, but there is still time for you to take advantage of all the resources our regionals have to offer. There are three regionals remaining this year – South Carolina (12/7), Greater Los Angeles & South Pacific (12/9), and Gulf (12/10). (The Central Midwest regional has moved to February 2022.) At our regionals, you gain access to top vendors, networking, and region-specific industry updates you simply can't get anywhere else. Don't miss out! Find one near you today!
eCornell: The View for 2022 – Insights and Expectations for the U.S. Hotel Industry
After 20 months of upheaval, the U.S. hotel industry is eager to regain lost ground. Leisure travel has rebounded, COVID-19 vaccination rates are up, and unemployment is declining. Yet, corporate and group travel remain well below 2019 levels, and supply chain issues and inflation fears are real. Could 2022 be a turning point? In this webcast, a panel of leading hospitality experts will discuss their expectations for next year, and moderators will explore how the pandemic has reshaped the industry's investment landscape.
12 noon EST Friday, December 17
What Members Are Saying...
"I am so glad to know the AAHOA team is there for their members in their time of need. I am an AAHOA Lifetime Member for a very long time and I am proud of my association."
– AAHOA Lifetime Member, IL
Was this email forwarded to you? You can opt in, or opt back in, to receive these directly by signing up at myaahoa.com.

Asian American Hotel Owners Association, Inc.
Atlanta Headquarters
1100 Abernathy Road, Suite 725
Atlanta, GA 30328
Washington D.C. Office
601 New Jersey Avenue NW, Suite 610
Washington DC 20001
To update your subscription preferences, please email info@aahoa.com..