Click here if you are having trouble viewing this message.

Your Daily AAHOA Update for Wednesday, December 1,

 2021
Today's Top Stories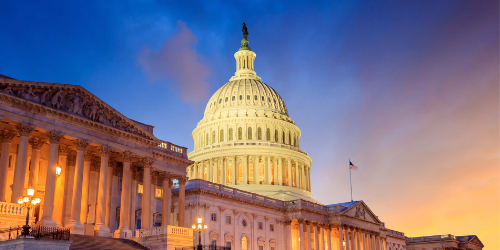 Senate Committee on Commerce, Science, and Transportation Advances Federal Trade Commission Nominee 
Earlier today, the U.S. Senate Committee on Commerce, Science, and Transportation voted to advance Alvaro M. Bedoya's nomination to the Senate for a vote. Bedoya is the Founding Director of the Center on Privacy & Technology at Georgetown Law and is an exceptional choice to serve as a Commissioner for the Federal Trade Commission.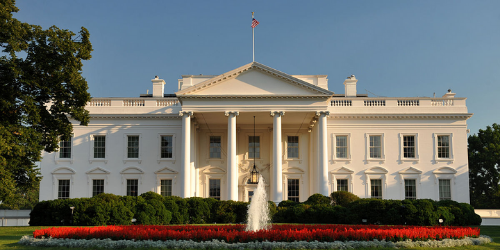 White House Considering Stricter International Travel Testing Requirements Amid Omicron Variant 
The Biden administration is considering tightening requirements for international travel amid growing concerns about the omicron variant of the coronavirus, a White House official told NBC News on Tuesday. The official said the administration is continuing "to evaluate the appropriate measures to protect the American people from COVID-19" and the new variant, including "considering more stringent testing requirements for international travel." The discussion comes on the heels of the federal government restricting travel for non-U.S. citizens from South Africa and seven other countries in an effort to contain the variant. Cases were first reported in South Africa and it's since surfaced in other countries, including Belgium, Canada, and Israel.
December Issue of 2021 Award Winner Today's Hotelier on Newsstands Now!
The December issue of Today's Hotelier hit newsstands today! In this issue, we take a deep dive on leadership, including an examination of strategies for select-service hotels, while also discussing topics such as the challenges of opening a new hotel during a pandemic, attracting and keeping top talent, bankruptcy changes for cash-strapped hoteliers, and much more.

In case you missed the announcement, Today's Hotelier magazine was recently recognized as a 2021 MarCom Platinum Award Winner. Congratulations to everyone who has made the magazine a huge success since its launch in 2016. We appreciate our loyal readers and advertisers for their ongoing support!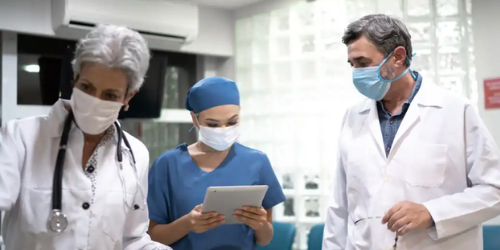 New UCF Study Finds Reasons Why Hospitality Workers Aren't Returning After COVID   
With the holiday travel season about to start in full swing and international travel restrictions lifted last month, Orlando is bracing for an influx of new visitors from all over. But just how the local tourism industry plans to accommodate these guests with a reduced workforce from the COVID-19 pandemic remains to be seen. The hospitality industry was one of the hardest hit, with more than 3.5 million jobs lost in 2020, according to a report by the Economic Policy Institute. On top of this, many of those workers aren't planning to return, says Robertico Croes, a professor in the University of Central Florida's Rosen College of Hospitality Management.
Upcoming Industry Events & Webcasts
Only 3 Left! The 2021 Regionals Season Is Winding Down, So Register for One Today!
AAHOA's Regional Conference & Trade Show schedule is winding down for 2021, but there is still time for you to take advantage of all the resources and advantages our regionals have to offer. There are three regionals remaining this year – South Carolina (12/7), Greater Los Angeles & South Pacific (12/9), and Gulf (12/10). (The Central Midwest regional has moved to February 2022.) At our regionals, you gain access to top vendors, networking, and region-specific industry updates you simply can't get anywhere else. Don't miss out! Find one near you today!
Americas Lodging Investment Summit Set for January in Los Angeles 
The 21st annual Americas Lodging Investment Summit, the world's leading and largest hotel investment conference, will be held January 24-26 at the JW Marriott/Ritz-Carlton Los Angeles. ALIS will feature numerous networking opportunities and an extensive array of seminars and panels by hotel industry experts. ALIS will follow the ALIS Law conference, set for January 23-24. While ALIS discusses the issues and opportunities related to buying, selling, and building hotels, ALIS Law focuses on the "day after" the deal closes and the many legal issues owners and operators face.
January 23-26
What Members Are Saying...
"I am only in my third year owning a 22-room hotel. I am so grateful for this webinar and for all your support and information."
– AAHOA Webcast Attendee
Was this email forwarded to you? You can opt in, or opt back in, to receive these directly by signing up at myaahoa.com.

Asian American Hotel Owners Association, Inc.
Atlanta Headquarters
1100 Abernathy Road, Suite 725
Atlanta, GA 30328
Washington D.C. Office
601 New Jersey Avenue NW, Suite 610
Washington DC 20001
To update your subscription preferences, please email info@aahoa.com..