Click here if you are having trouble viewing this message.

Your Daily AAHOA Update for Monday, November 29,

 2021
Today's Top Stories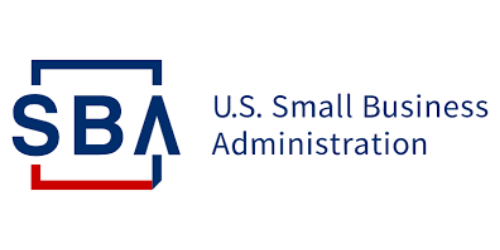 From the SBA: Fiscal Year 2021 by the Numbers 
The Small Business Administration is central in the federal government's efforts to support small businesses, their employees, and their communities throughout the pandemic. Last week, the SBA delivered a press release highlighting the agency's historic work over the past fiscal year. Among the highlights are the September enhancements to the Economic Injury and Disaster Loan program, American Rescue Plan Act programs, and more. Read the full press release.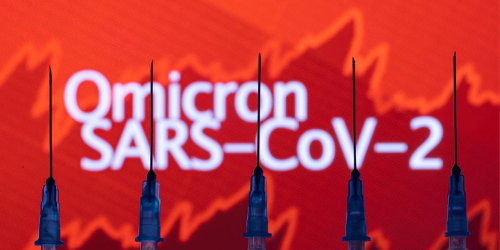 Economic Times: Travel & Hospitality Sector Hopes This Is Not the Beginning of Another Setback
The travel and hospitality industry is hoping that a new coronavirus variant of concern and developments such as the government's decision to review the move to relax international travel curbs, new interstate guidelines, rising COVID-19 cases in some countries in Europe, and subsequent lockdowns will not upend the promising recovery made so far. "The world is in a state of flux and nobody knows what's going to happen. Nothing indicates bookings will fall for now, but no one knows what this is going to do." said the CEO of one of the Indian hotel chains that bore the brunt of the panic triggered in the stock market on Friday following fears of the new Omicron variant and fresh travel curbs.
CoStar: Pay Is Only Part of the Hotel Labor Problem, Executives Say
While U.S. hotel demand has been on a recovery path for most of the year, hoteliers continue to struggle with having too many open jobs to properly service that demand. During a meeting of the Lodging Industry Investment Council ahead of the recent NYU International Hospitality Industry Investment Conference, hotel executives shared their observations, revelations and experiences in figuring out how to attract and hold on to talented staff members.
Hotel Business: JLL – Delta Variant Slows Lodging Recovery   
Following strong demand growth in Q2 resulting from increasing vaccination rates, the lodging industry's recovery has slowed given the prevalence of the Delta variant, according to JLL's Global Real Estate Perspective, November 2021. The recovery continues to favor leisure and resort destinations, with urban markets gradually seeing green shoots in performance. In the U.S., the rally in demand faltered due to the Delta variant inhibiting travel, with RevPAR levels year-to-date through August equaling 77% of 2019 levels.
Upcoming Industry Events & Webcasts
Americas Lodging Investment Summit Set for January in Los Angeles
The 21st annual Americas Lodging Investment Summit, the world's leading and largest hotel investment conference, will be held January 24-26 at the JW Marriott/Ritz-Carlton Los Angeles. ALIS will feature numerous networking opportunities and an extensive array of seminars and panels by hotel industry experts. ALIS will follow the ALIS Law conference, set for January 23-24. While ALIS discusses the issues and opportunities related to buying, selling, and building hotels, ALIS Law focuses on the "day after" the deal closes and the many legal issues owners and operators face.
January 23-26
AAHOA Webcast: Hire Less and Retain More – Tactical Steps on Retaining the Right Individuals
Identifying, hiring, and retaining the right individuals for your business can be demanding as you focus on standing out in a competitive recruiting environment. Recent research also indicates that nearly 2-in-5 hospitality workers might leave their job in the next two months, citing how the return to travel is impacting workers' job satisfaction, their employee experience, and their relationships with guests. Join AAHOA on Thursday, December 9, for our next webcast exclusively focused on retention in the hospitality industry. Aaron Bruns, Founder, A.L. Bruns and Company, and Charlie Wilkinson, Managing Partner, Bridge 2 Opportunities, will discuss some tactical steps and takeaways on how you can improve your retention process.
11 a.m. EST Thursday, December 9
What Members Are Saying...
"I just wanted to let you know that a rep from [our vendor] contacted me and offered a settlement to the rate issue. Thank you for all your help in getting this resolved. I'm not so sure if this would have been resolved in a timely manner if it wasn't for your and AAHOA's help."
– AAHOA Member, CA
Was this email forwarded to you? You can opt in, or opt back in, to receive these directly by signing up at myaahoa.com.

Asian American Hotel Owners Association, Inc.
Atlanta Headquarters
1100 Abernathy Road, Suite 725
Atlanta, GA 30328
Washington D.C. Office
601 New Jersey Avenue NW, Suite 610
Washington DC 20001
To update your subscription preferences, please email info@aahoa.com..