Click here if you are having trouble viewing this message.

Your Daily AAHOA Update for Tuesday, November 23,

 2021
Today's Top Stories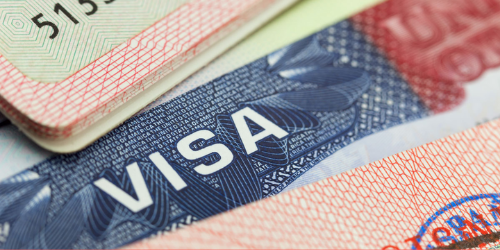 Help from Abroad? AAHOA Webinar Addresses H-2B, J-1 Visa Programs
It's a fact that foreign workers can help U.S. businesses get through their busiest periods. But any suggestion that these laborers can solve hoteliers' growing workforce needs is pure fiction.
That was one takeaway from AAHOA's webinar on November 10 titled "Immigration Options … Fact or Fiction?" The half-hour presentation was led by Jorge Lopez, a shareholder in Littler Mendelson, a San Francisco-based firm specializing in labor law. Lopez covered the H-2B and J-1 visa programs, which allow employers to bring foreign workers to the United States for temporary jobs.
"The demand is much higher than the supply," Lopez said, pointing out that industries such as construction, landscaping, manufacturing, and meat processing are all competing for their share of H-2B workers. "I want to emphasize that is for short-term, seasonal work."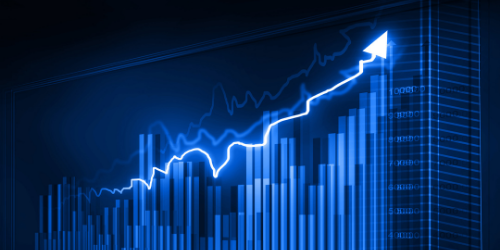 PwC: Average Daily Rate Expected to Drive Revpar Next Year to 93% of 2019 Levels
The U.S. lodging industry continued to benefit from an outsized improvement in leisure demand through the summer months. Individual business travel and group demand that historically replaces summer leisure business post-Labor Day has yet to surface, with office reopenings pushed later into 2021 or early 2022 as a result of the delta variant of the virus. That said, given the strength of demand during the summer, we expect annual occupancy for U.S. hotels this year to remain consistent with our May 2021 outlook, increasing to 57.1%.
WSJ: New York City Hotel Business Getting Little Boost from Holiday Season
New York City hotel owners have been hoping for a big year-end boost as international tourists start to return during what is traditionally a bustling time of the year. But early indicators suggest limited holiday cheer for the city's beleaguered hospitality sector. CBRE Group Inc.'s hotel division expects citywide occupancy to reach about 56% in the fourth quarter. That represents only a slight improvement from the prior quarter, even though NYC hotel owners say occupancy rates look poised to rise in December compared with the previous two months.
Long Live Lodging: Repositioning for Recovery – Hotel Conversions to Outpace New Builds   
Lodging Econometrics has tracked the hotel industry since 1998. Its global database includes new-hotel pipelines as well as renovations and brand conversions. Hotel franchisers once eager to launch new brands are focused on converting existing hotels because it's a faster way to recover revenue lost to the COVID-19 pandemic than through new construction. In Episode 346, Lodging Leaders explored the increasing number of conversions in the U.S. hotel industry and what owners and operators need to consider before repositioning an asset.
Upcoming Industry Events & Webcasts
Americas Lodging Investment Summit Set for January in Los Angeles
The 21st annual Americas Lodging Investment Summit, the world's leading and largest hotel investment conference, will be held January 24-26 at the JW Marriott/Ritz-Carlton Los Angeles. ALIS will feature numerous networking opportunities and an extensive array of seminars and panels by hotel industry experts. ALIS will follow the ALIS Law conference, set for January 23-24. While ALIS discusses the issues and opportunities related to buying, selling, and building hotels, ALIS Law focuses on the "day after" the deal closes and the many legal issues owners and operators face.
January 23-26
AAHOA Webcast: Hire Less and Retain More – Tactical Steps on Retaining the Right Individuals
Identifying, hiring, and retaining the right individuals for your business can be demanding as you focus on standing out in a competitive recruiting environment. Recent research also indicates that nearly 2-in-5 hospitality workers might leave their job in the next two months, citing how the return to travel is impacting workers' job satisfaction, their employee experience, and their relationships with guests. Join AAHOA on Thursday, December 9, for our next webcast exclusively focused on retention in the hospitality industry. Aaron Bruns, Founder, A.L. Bruns and Company, and Charlie Wilkinson, Managing Partner, Bridge 2 Opportunities, will discuss some tactical steps and takeaways on how you can improve your retention process.
11 a.m. EST Thursday, December 9
What Members Are Saying...
"I appreciate all of your assistance in getting underway with you, your team, and your membership."
– AAHOA Industry Partner
Was this email forwarded to you? You can opt in, or opt back in, to receive these directly by signing up at myaahoa.com.

Asian American Hotel Owners Association, Inc.
Atlanta Headquarters
1100 Abernathy Road, Suite 725
Atlanta, GA 30328
Washington D.C. Office
601 New Jersey Avenue NW, Suite 610
Washington DC 20001
To update your subscription preferences, please email info@aahoa.com..