Click here if you are having trouble viewing this message.

Your Daily AAHOA Update for Monday, November 22,

 2021
Today's Top Stories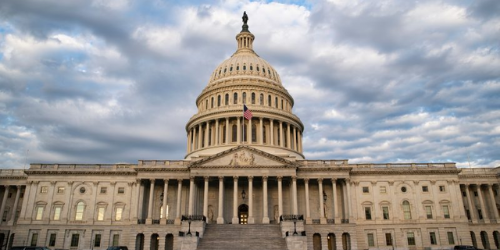 ICYMI: The House of Representatives Passes the Build Back Better Act 
On Friday, after months of negotiation, the House voted 220-213 along party lines to pass the Build Back Better Act, a roughly $2 trillion tax and spending bill. The Build Back Better Act encases key components of President Biden's economic agenda, focusing on the climate, healthcare, and family-oriented social policies. The bill now heads to the Senate where it will likely undergo further changes. AAHOA is monitoring the bill's progress and will continue to keep members apprised of the latest updates.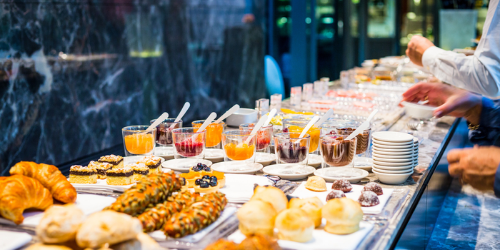 CoStar: Brands, Owners Agree Hotel Breakfast Must Be Simplified
Hotel brands are reducing food and beverage items for breakfast and focusing on quality over quantity. Brands also are getting more requests from guests for foods accommodating various dietary preferences. The challenge, however, will stem from shrinking the total number of offerings and balancing that with higher-quality foods with broader appeal.
"We're actually very excited to see the evolution of the hotel breakfast. The expectations for breakfast were becoming a little overwhelming pre-pandemic," said Essex Hotel Management's Vice President of Operations John Kattato. "To clarify, each brand was attempting to one-up each other by offering more selections versus offering better quality. I think that during the pandemic everyone had an opportunity to examine the concept of quality versus quantity."
Forbes: Business Air Travel on the Road to Recovery, New Data Reveals
Looking just at U.S. commercial air travel, some 4.2 million people are forecast to fly this Thanksgiving. That would be close to double the traffic from last year and a decrease of around 9% from 2019. Air traffic numbers still lag 2019 levels as business travel has yet to fully recover compared to leisure. However, the tide appears to be turning thanks to the decision to lift travel restrictions on vaccinated travelers from Europe and elsewhere. According to data analytics firm Adara, hotel bookings in the U.S. for business purposes are up more than 4,000% since September 1, well ahead of bookings for leisure purposes and visiting family in the U.S.
Hotel Business: Siteminder – End-of-year Hotel Bookings Spike   
A further easing of restrictions over the past month has allowed confidence to build, as travelers prepare for a holiday season away from home. Currently, Siteminder's World Hotel Index shows us that an average of more than one-in-five existing hotel bookings globally are for the three weeks leading up to the end of the year, while an average of almost 10% of booked stays are due for arrival in the week around New Year's Eve. As a result of the end-of-year celebration rush, global hotel booking momentum remains stable, hovering at around 80% of pre-pandemic volumes.
Upcoming Industry Events & Webcasts
AAHOA President & CEO Ken Greene the Featured Speaker at OHLA Conference
AAHOA President & CEO Ken Greene is the special guest and keynote speaker at the Ohio Hotel & Lodging Association Conference and Gala, which kicked off today and continues tomorrow at the Hyatt Regency Columbus. At this in-person event, which features virtual learning and a silent auction, our partners at OHLA are checking in on diversity initiatives, getting 'back to basics' with their HSMAI Sales Track, and ensuring teams are connecting with one another to give guests the best service possible. They also will recognize associates among their peers tonight at the Ohio Stars of the Industry Gala.
November 22-23
AAHOA Webcast: Hire Less and Retain More – Tactical Steps on Retaining the Right Individuals
Identifying, hiring, and retaining the right individuals for your business can be demanding as you focus on standing out in a competitive recruiting environment. Recent research also indicates that nearly 2-in-5 hospitality workers might leave their job in the next two months, citing how the return to travel is impacting workers' job satisfaction, their employee experience, and their relationships with guests. Join AAHOA on Thursday, December 9, for our next webcast exclusively focused on retention in the hospitality industry. Aaron Bruns, Founder, A.L. Bruns and Company, and Charlie Wilkinson, Managing Partner, Bridge 2 Opportunities, will discuss some tactical steps and takeaways on how you can improve your retention process.
11 a.m. EST Thursday, December 9
What Members Are Saying...
"I appreciate all of your assistance in getting underway with you, your team, and your membership."
– AAHOA Industry Partner
Was this email forwarded to you? You can opt in, or opt back in, to receive these directly by signing up at myaahoa.com.

Asian American Hotel Owners Association, Inc.
Atlanta Headquarters
1100 Abernathy Road, Suite 725
Atlanta, GA 30328
Washington D.C. Office
601 New Jersey Avenue NW, Suite 610
Washington DC 20001
To update your subscription preferences, please email info@aahoa.com..