Click here if you are having trouble viewing this message.

Your Daily AAHOA Update for Wednesday, November 17,

 2021
Today's Top Stories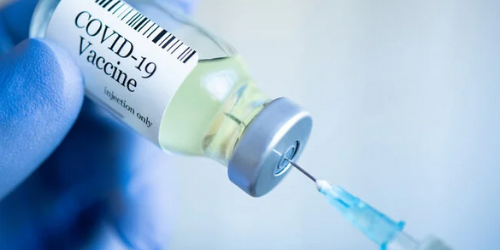 Webcast: What Employers Need to Know About OSHA's New Vaccine/Testing Workplace Safety Rules
The Emergency Temporary Standard regarding vaccinations issued by the Occupational Safety and Health Administration has been challenged and put on hold for now by a federal court. What does this mean for you and your franchise business? Tune in to "What Employers Need to Know About OSHA's New Vaccine/Testing Workplace Safety Rules" to find out. In this webinar, presented by the Coalition of Franchisee Associations, Andria Lure Ryan and Hagood Tighe, partners specializing in labor and employment law at Fisher Phillips LLP, will provide updates and answer questions about the ETS. Don't miss this vital webcast!
11 a.m. EST Monday, November 22
GBTA: Business Travel Expected to Fully Recover by 2024
Business travel recovery in 2021 proceeded at a slower, more cautionary pace than expected from a year ago. However, global business travel spending is expected to surge in 2022 with full recovery expected in 2024, ending the year on pace with the 2019 pre-pandemic spend of $1.4 trillion, and a year sooner than previously forecast, according to the Global Business Travel Association, which has released the results of its latest business travel index, the BTIOutlook. The report provides a detailed analysis of business travel in 2021 with projections for 2022 and beyond, including post-COVID-19 recovery forecasts. 
HotStats: Supply Chain, Inflation Frustrate Hotel Recovery   
The supply chain crunch and inflation are compounding what's already a nettlesome recovery for hotel owners and operators. Though hotels offer nightly leases, allowing for the repricing of rooms on a dynamic basis, other revenue-generating outlets are more intransigent—a problem when inflation is soaring. "While we can push the envelope with room pricing, there are static parts of our business—such as parking, resort fees, and retail—that you can't reprice," Chris Cylke, COO of asset manager RevPAR International, said.
Upcoming Industry Events & Webcasts
AAHOA Webcast: Hire Less and Retain More – Tactical Steps on Retaining the Right Individuals
Identifying, hiring, and retaining the right individuals for your business can be demanding as you focus on standing out in a competitive recruiting environment. Recent research also indicates that nearly 2-in-5 hospitality workers might leave their job in the next two months, citing how the return to travel is impacting workers' job satisfaction, their employee experience, and their relationships with guests. Join AAHOA on Thursday, December 9, for our next webcast exclusively focused on retention in the hospitality industry. Aaron Bruns, Founder, A.L. Bruns and Company, and Charlie Wilkinson, Managing Partner, Bridge 2 Opportunities, will discuss some tactical steps and takeaways on how you can improve your retention process.
12 noon EST Thursday, December 9
ICYMI: AAHOA Webcast – Capital Market Updates
As a hotelier navigating an uncertain landscape going into 2022, it is important to have a foundational understanding of what financial and lending options are available to you. In this webcast, Jake Clopton, President of Clopton Capital, discussed the current state of the capital markets as it relates to hotel financing. Tune in on demand for this timely discussion on perm, bridge, and construction loans, including SBA and CMBS loans, and how you can make the most of the options available to you. 
What Members Are Saying...
"Thank you very much, [Government Affairs team], not only for these updates but for your continued hard work and dedication."
– AAHOA Lifetime Member, TX
Was this email forwarded to you? You can opt in, or opt back in, to receive these directly by signing up at myaahoa.com.

Asian American Hotel Owners Association, Inc.
Atlanta Headquarters
1100 Abernathy Road, Suite 725
Atlanta, GA 30328
Washington D.C. Office
601 New Jersey Avenue NW, Suite 610
Washington DC 20001
To update your subscription preferences, please email info@aahoa.com..