Click here if you are having trouble viewing this message.

Your Daily AAHOA Update for Tuesday, November 16,

 2021
Today's Top Stories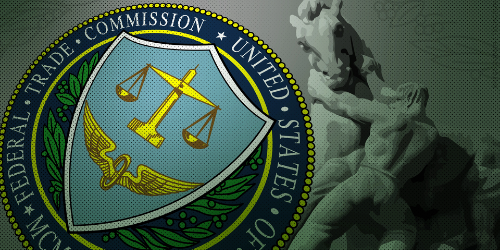 AAHOA Supports Nominee for Commissioner of the Federal Trade Commission
AAHOA President & CEO Ken Greene penned a letter to the Chair and Ranking Member of the U.S. Senate Committee on Commerce, Science, and Transportation in support of nominee Alvaro M. Bedoya for Commissioner of the Federal Trade Commission (FTC). The committee will host a hearing tomorrow to consider the nomination of Bedoya. Bedoya is the Founding Director of the Center on Privacy & Technology at Georgetown Law and is an exceptional choice to serve as a commissioner for the FTC.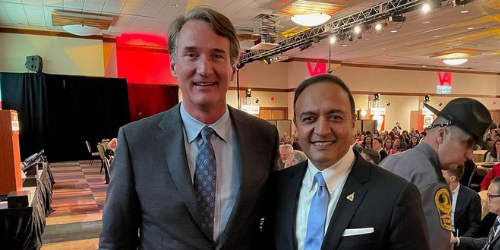 AAHOA Chair at the VA-1 Tourism Summit
AAHOA Chair Vinay Patel attended the Virginia Tourism Summit this week in Leesburg, VA, where he had the opportunity to introduce Virginia Governor-Elect Glenn Youngkin. The summit aims to promote more tourism and travel in Virginia, and brings together thought leaders in the state for quality content, tourism marketing strategies, best practices, networking, and more. Youngkin spoke to an audience highlighting how we can increase tourism jobs and how we can help hoteliers get through the current pandemic. This event is presented by our partners at the Virginia Restaurant, Lodging & Travel Association and Virginia is for Lovers.
Hotel Business: USTA Forecast Signals Uneven Recovery In Business, Int'l Travel Segments
Days after the U.S. reopened its land and air borders to vaccinated international visitors, U.S. Travel Association released its biannual forecast which shows an uneven recovery for the international inbound and business travel segments, while domestic leisure travel has returned to near pre-pandemic levels. The forecast, based on analysis from Tourism Economics, projects that domestic leisure travel will continue to drive the U.S. travel industry's recovery in the near term. This segment is projected to surpass pre-pandemic levels in 2022 and beyond.
HVS NYU Investment Conference Takeaways    
The NYU Investment Conference arrived five months late this year, but it was worth the wait. The event attracted more than 1,000 registered participants eager to hear from a stellar lineup of the global industry's top leaders and influencers, and it kicked off in a bustling Times Square on the same day U.S. airports reopened to fully vaccinated international travelers. A highlight of the event were the panels and conversations centered on diversity, equity, and inclusion. All agreed that greater efforts must be made to attract minorities, particularly Black students, for hotel-related degree programs at universities and colleges.
Upcoming Industry Events & Webcasts
Virtual Seminar: Federal and Florida COVID-19 Laws – Understanding the Basics
You are invited to a virtual seminar hosted by GreyRobinson. This important event will address what you should be aware of regarding federal and Florida COVID-19-related laws, including the status of OSHA's health care ETS,  the status of OSHA's vaccination and testing ETS, the Florida legislature's special session and proposed laws, how you should prepare to meet applicable requirements, the penalty for not meeting the requirements, and more.
12 noon EST Thursday, November 18
AAHOA President & CEO Ken Greene the Featured Speaker at OHLA Conference
AAHOA President & CEO Ken Greene will be the special guest and keynote speaker at the Ohio Hotel & Lodging Association Conference and Gala, set for November 22-23 at the Hyatt Regency Columbus. At this in-person event, which will feature virtual learning and a silent auction, our partners at OHLA will be checking in on diversity initiatives, getting 'back to basics' with their HSMAI Sales Track, and ensuring teams are connecting with one another to give guests the best service possible. They also will recognize associates among their peers at the Ohio Stars of the Industry Awards Gala on November 22.
November 22-23
What Members Are Saying...
"You have great programs and I'm always happy to participate if I'm available."
– Webcast Attendee
Was this email forwarded to you? You can opt in, or opt back in, to receive these directly by signing up at myaahoa.com.

Asian American Hotel Owners Association, Inc.
Atlanta Headquarters
1100 Abernathy Road, Suite 725
Atlanta, GA 30328
Washington D.C. Office
601 New Jersey Avenue NW, Suite 610
Washington DC 20001
To update your subscription preferences, please email info@aahoa.com..