Click here if you are having trouble viewing this message.

Your Daily AAHOA Update for Wednesday, November 10,

 2021
Today's Top Stories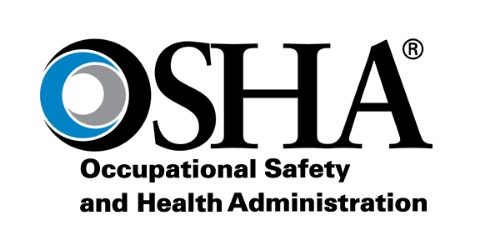 Update: OSHA's COVID-19 Vaccination and Testing ETS
Last week, the U.S. Department of Labor's Occupational Safety and Health Administration (OSHA) announced a COVID-19 Vaccination and Testing Emergency Temporary Standard (ETS) to mitigate the transmission of COVID-19 in the workplace. The ETS requires employers with 100 or more employees (i.e. "covered employers") to ensure each of their workers is fully vaccinated or takes a test for COVID-19 on at least a weekly basis. We highly recommend that you visit the OSHA ETS landing page to view the provided resources. 

Republican attorneys general and a number of companies have filed challenges to the ETS. The 5th U.S. Circuit Court of Appeals issued a stay of the rule over the weekend to temporarily freeze the ETS. The Department of Justice is appealing the stay. The White House continues to urge all businesses to move forward with implementation of the ETS workplace requirements.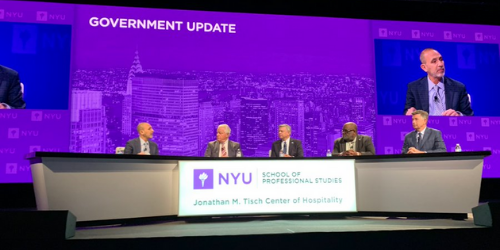 CoStar: Strong Hotel Demand, Rates Drive Optimism at NYU Conference
Hotel executives came out of the gate with strong messages of optimism at the 43rd NYU International Hospitality Industry Investment Conference here this week, the first held in person since 2019. News headlines including the opening of U.S. borders to inbound international travel, the passage of a major piece of infrastructure legislation and more favorable monthly employment numbers underscored that optimism for hoteliers looking ahead to a recovery perhaps ahead of expected pace.
What everyone agrees on, however, is that the hotel industry is at a turning point and will need to address external changes — such as leisure and business guests with different travel behaviors and demands — and internal ones, as diversity, equity and inclusion finally become a top priority.
"I don't think government is ready to do it. I don't think airports are prepared to do it. Anybody that's been traveling, like we have, most recently will tell you that there are basic challenges right now without the increase in travel coming over from abroad. I just came back from Canada, and it was a bit of a nightmare. So, I think a lot of work needs to be done in that regard." — Ken Greene, president and CEO, AAHOA, on the readiness of the U.S. to welcome back international travelers.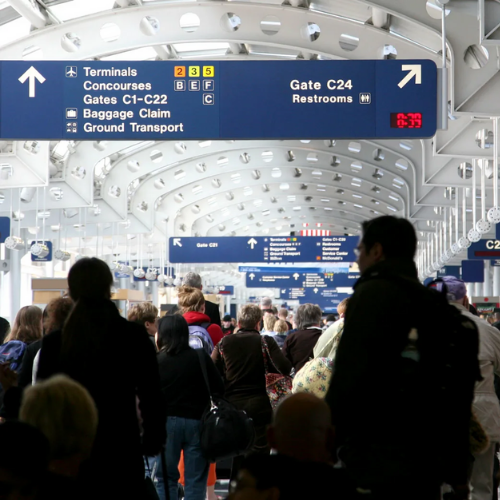 Hotel Business: Survey - Traveler Confidence Surges, Travel Rebounds
Traveler confidence is surging, and it's driving a significant rebound in travel activity. Nearly 86% of travelers have taken domestic trips, and 42% have traveled internationally, since the pandemic started a year a half ago, according to the 2021 Fall Global Rescue Traveler Sentiment and Safety Survey. "Between April and October, there's been a 74% jump in people taking domestic trips and an enormous 207% increase in individuals traveling internationally," said Dan Richards, CEO, Global Rescue and a member of the U.S. Travel and Tourism Advisory Board.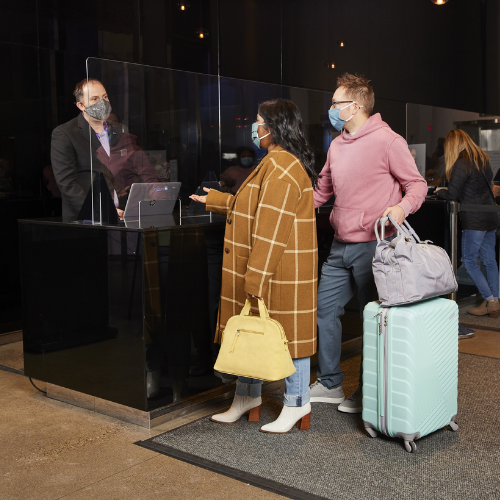 Skift: Hotel CEOs Concede a Lasting Labor Shortage May Reshape Guest Experience
The chief executives of the world's largest hotel companies recognize they have a labor shortage problem that isn't going away anytime soon. "The baggage we carry as a result of laying off so many people in the pandemic … That is a hard one to overcome," David Kong, CEO of BWH Hotel Group, said Monday at the NYU International Hospitality Industry Investment Conference. "People always feel like you're going to abandon them in a crisis and there's no safety net." While the hotel industry saw a boost in hiring last month, the overall hospitality sector is still down about 1.4 million jobs from pre-pandemic levels. Kong's statement is a rare moment of brutal honesty among hotel leadership. 
Upcoming Industry Events & Webcasts
Tomorrow: AAHOA Georgia Regional Conference & Trade Show
Our next event in the 2021 regional conference series will be taking place on Thursday, November 11, in Atlanta, GA. Hosted by AAHOA Georgia Regional Director Vik Zaver, the event will feature a trade show floor with more than 50 exhibitors, and speakers such as John Carson, R-GA, State Representative for the 46th Georgia House District; Helen Zaver, Senior Vice-President, National Hospitality Group; Del Ross, Chief Revenue Officer, Hotel Effectiveness, and remarks from Jon Ossoff, D-GA, U.S. Senator. You do not want to miss AAHOA's biggest and greatest event in Georgia this year. See you in Atlanta on Thursday!
2 p.m. EST Thursday, November 11
AAHOA Webcast: Capital Market Updates
As a hotelier navigating an uncertain landscape going into 2022, it is important to have a foundational understanding of what financial and lending options are available to you. In this webcast, Jake Clopton, President of Clopton Capital, will discuss the current state of the capital markets as it relates to hotel financing. Join AAHOA on Tuesday, November 16, for this timely discussion on perm, bridge, and construction loans, including SBA and CMBS loans, and how you can make the most of the options available to you.
11 a.m. EST Tuesday, November 16
What Members Are Saying...
"First of all, many thanks for the abundance of incredibly helpful resources AAHOA has provided to the community with relation to the COVID-19 pandemic. You have been a guiding light through this whole situation, and we are grateful."
– AAHOA Industry Partner
Was this email forwarded to you? You can opt in, or opt back in, to receive these directly by signing up at myaahoa.com.

Asian American Hotel Owners Association, Inc.
Atlanta Headquarters
1100 Abernathy Road, Suite 725
Atlanta, GA 30328
Washington D.C. Office
601 New Jersey Avenue NW, Suite 610
Washington DC 20001
To update your subscription preferences, please email info@aahoa.com..