Click here if you are having trouble viewing this message.

Your Daily AAHOA Update for Tuesday, November 9,

 2021
Today's Top Stories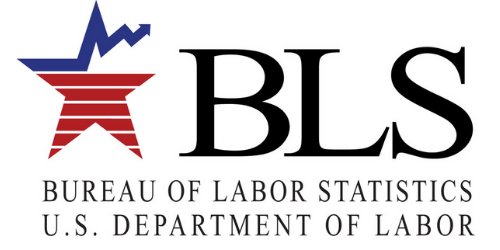 From the Department of Labor: October Jobs Report and a Response to Stakeholders on Raising the H-2B Visa Cap
The Bureau of Labor Statistics published the October Employment Situation, reporting a 0.2% decrease in the unemployment rate month over month. The unemployment rate for October closed at 4.6% with 7.4 million people unemployed throughout the month. The leisure and hospitality segments continued to add jobs, with employment increasing by 164,000 in October with accommodation adding 23,000 jobs, an uptick from 2,00 jobs added in September. The full report can be accessed here.
In response to stakeholder requests to raise the H-2B visa cap, the Department of Labor released an announcement outlining why it is rejecting new cap-subject petitions. Read the full announcement here. In addition, AAHOA is hosting a webcast at 1 p.m. EST tomorrow, "Immigration Labor – Fact or Fiction," so join us to learn more about the current immigration labor landscape.
"While the 33,000 H-2B cap for the first half of FY 2022 has been reached, we encourage every employer seeking workers to visit the almost 2,400 American Job Centers (AJC) nationwide to find and hire talented workers, as well as to train and retain qualified workers. Additionally, the Department recognizes the incredible value of our nation's veterans and encourages tapping into their skills and talents. There are Veteran Employment Representatives in every AJC across the country who can assist businesses and veterans with their employment needs. You may also consider working with the Department's Veterans' Employment and Training Service to facilitate recruitment efforts in the veteran community."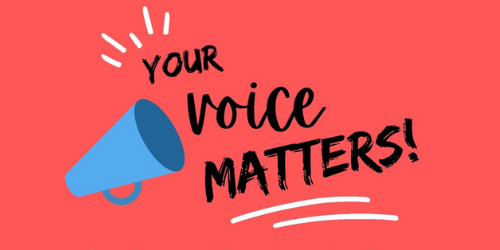 Take the AHLA Diversity Survey to Better Reflect Strides Made by the Hospitality Industry 
AAHOA Members, one of the biggest initiatives for the hospitality industry in the year ahead is to accurately tabulate and report industry-wide diversity data of those we employ. In that stead, we are asking you to complete the AHLA Foundation Diversity Business Survey. This data will help us drive our own narrative and is critical to measuring our current successes and showcasing how well we are doing in many areas, while demonstrating where we can push ourselves to do even better. 
Taking this survey is vital because the news media has been using old data from a small sample set gathered with questionable methodologies that did not paint our industry in the best light. This confidential, anonymous survey will take 10-15 minutes and will provide valuable feedback needed to ensure the needs of companies like yours are well understood and represented. Once the industry-wide data has been captured, the AHLA Foundation will share the results so you have benchmark data to work from for your own internal purposes. Help us accurately portray the strides our industry has made by taking the survey today!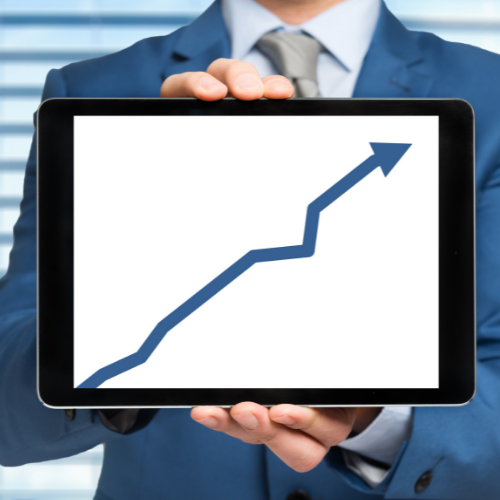 U.S. Hotel Demand and ADR Will Near Full Recovery in 2022
U.S. hotel demand as well as average daily rate (ADR) on a nominal basis will near full recovery in 2022, according to the upgraded forecast just released by STR and Tourism Economics at the 43rd Annual NYU International Hospitality Industry Investment Conference. Additionally, revenue per available room (RevPAR) on a nominal basis is projected to be fully recovered in 2023. "We have essentially moved up the top-line recovery timeline by one year, with the caveat that improved RevPAR projections are largely due to ADR," Amanda Hite, STR President said.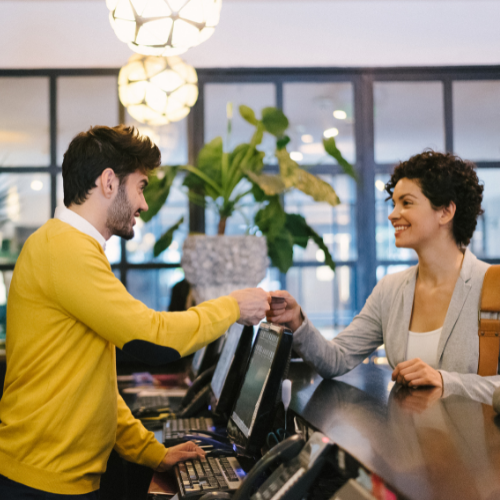 Hotel Business: Nearly 2-in-5 Hospitality Workers Might Leave Their Job in the Next Two Months
New research from Medallia Inc., a leader in customer and employee experience, reveals that 38% of hospitality workers say they're considering or already have plans to leave their jobs in the next two months. For the report, the company surveyed more than 1,250 travel and hospitality workers from the U.S., U.K., France, Spain, and Germany. Findings reveal major challenges affecting the hospitality industry today, including how the return to travel is impacting workers' job satisfaction, their employee experience, and their relationships with guests.
Upcoming Industry Events & Webcasts
AAHOA Webcast: Immigration Labor – Fact or Fiction
Join AAHOA at 1 p.m. EST on Wednesday, November 10, for a timely and thorough discussion on the latest implications of immigration and labor shortage issues, including the limitations and guidelines of H-2B and J-1 visas for future labor. Jorge L. Lopez, a shareholder of Littler Mendelson P.C., a leading firm with a singular focus on labor and employment law, will share what the business community has done so far this year on promoting immigration reform in the hospitality industry, and what we can expect in the future.
1 p.m. EST Wednesday, November 10
U.S. Chamber Webinar: Hear Updates on Vaccine Mandates for Small Business
Join us for our next Small Business Update at 3 p.m. EST Wednesday, November 10, where the U.S. Chamber of Commerce will discuss changes to the employee vaccine mandate and how the policy will impact small businesses. CO— Editor-in-Chief Jeanette Mulvey will be joined by senior leaders of the U.S. Chamber of Commerce's employment policy team – Glenn Spencer and Marc Freedman – to explore the details of this new rule. Register for this free program and take this opportunity to ask your questions live.
3 p.m. EST Wednesday, November 10
What Members Are Saying...
"I would like to become a Lifetime Member for me and my family. I have just dipped my toes into the motel business and am expanding. I realize the importance of AAHOA and their strength in numbers. Also, my kids are now grown and will become a part of this wonderful organization.  Thank you!"
–Incoming AAHOA Lifetime Member
Was this email forwarded to you? You can opt in, or opt back in, to receive these directly by signing up at myaahoa.com.

Asian American Hotel Owners Association, Inc.
Atlanta Headquarters
1100 Abernathy Road, Suite 725
Atlanta, GA 30328
Washington D.C. Office
601 New Jersey Avenue NW, Suite 610
Washington DC 20001
To update your subscription preferences, please email info@aahoa.com..