Click here if you are having trouble viewing this message.

Your Daily AAHOA Update for Monday, November 8,

 2021
Today's Top Stories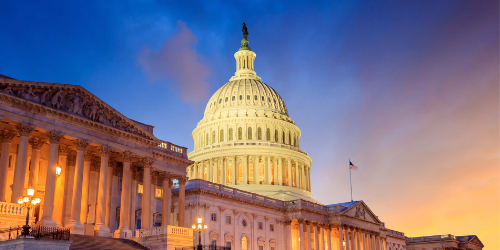 AAHOA Releases a Statement on the Passage of the Bipartisan Infrastructure Investment and Jobs Act
Over the weekend, the House passed the $550 billion Infrastructure and Jobs Investment Act following the Senate's passage of the bill back in August. This is a major win for President Biden's economic agenda and it now awaits his signature to become law. While it is the most substantial long-term investment in America's infrastructure in decades, AAHOA President & CEO Ken Greene said the following in an official press release: 
"America's hoteliers applaud Congress for working across the aisle to pass this historic infrastructure package. The Biden administration and members of Congress reaffirmed their commitment to our nation's economic recovery in this long-term investment in the nation's transportation and utility infrastructure. No bill is perfect and, unfortunately, the measure will terminate the employee retention tax credit once President Biden signs the bill into law... AAHOA maintains staunch opposition to this provision and we are disheartened to see the recovery efforts of small businesses disrupted at the cost of the infrastructure bill passing"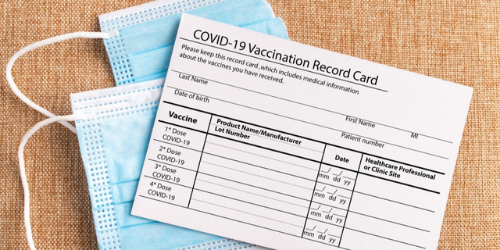 Littler Webinar: Federal OSHA Issues Long-Awaited "Vaccine or Test" Emergency Regulations
On Thursday, the Occupational Safety and Health Administration (OSHA) issued its long-awaited Emergency Temporary Standard (ETS) requiring all employers with at least 100 employees to ensure their workers are fully vaccinated against COVID-19 or submit to weekly COVID-19 testing.
Coming on the heels of the vaccine mandate for federal employees and contractors, this ETS – which affects over 80 million private-sector workers – constitutes one of the most forceful steps yet taken by the federal government to help end the COVID-19 pandemic. On Thursday, November 11, WPI will be hosting a one-hour webinar beginning at 2 p.m. EST to discuss the ETS and its impact. Littler's WPI attorneys are presenting the webinar to answer many of the most pressing questions surrounding the new standard, as well as what precautions employers need to take to protect employees and comply.
NPR: The U.S. lifts the pandemic travel ban and opens the doors to international visitors
Today, the U.S. lifted restrictions on travel from a long list of countries including Mexico, Canada, and most of Europe, allowing tourists to make long-delayed trips after more than a year and a half. Airlines are expecting more travelers from Europe and elsewhere. Data from travel and analytics firm Cirium showed airlines are increasing flights between the United Kingdom and the U.S. by 21% this month over last month. The change will have a profound effect on the borders with Mexico and Canada, where traveling back and forth was previously a way of life.
AAHOA President & CEO Ken Greene on Servant Leadership Podcast with Greg Aden
Recently, Ken Greene joined Greg Aden – whose background and experience has led him to focus on service leadership development for members of the hospitality industry and beyond – to discuss his new role as president & CEO of AAHOA. Ken also talks about the most influential mentors he has had and how they helped shape him into the leader he is now. 
"In today's world, it's important for everybody – particularly leaders and young leaders – to visualize walking in each other's shoes," Ken said. "We all come from different places, different backgrounds, we have different experiences… Walking in each other's shoes gives you perspective and context that allows you to become a better leader".
Upcoming Industry Events & Webcasts
AAHOA Webcast: Immigration Labor – Fact or Fiction
Join AAHOA at 1 p.m. EST on Wednesday, November 10, for a timely and thorough discussion on the latest implications of immigration and labor shortage issues, including the limitations and guidelines of H-2B and J-1 visas for future labor. Jorge L. Lopez, a shareholder of Littler Mendelson P.C., a leading firm with a singular focus on labor and employment law, will share what the business community has done so far this year on promoting immigration reform in the hospitality industry, and what we can expect in the future.
1 p.m. EST Wednesday, November 10
AAHOA Georgia Regional Conference & Trade Show 
Our next event in the 2021 regional conference series will be taking place on Thursday, November 11, in Atlanta, GA. Hosted by AAHOA Georgia Regional Director Vik Zaver, the event will feature a trade show floor with more than 50 exhibitors, and speakers such as John Carson, R-GA, State Representative for the 46th Georgia House District; Helen Zaver, Senior Vice-President, National Hospitality Group; Del Ross, Chief Revenue Officer, Hotel Effectiveness, and remarks from Jon Ossoff, D-GA, U.S. Senator. You do not want to miss AAHOA's biggest and greatest event in Georgia this year. See you in Atlanta on Thursday!
2 p.m. EST Thursday, November 11
What Members Are Saying...
"Thank you for going above and beyond in these challenging times. The collaborative spirit will see all of us through."
–AAHOA Industry Partner
Was this email forwarded to you? You can opt in, or opt back in, to receive these directly by signing up at myaahoa.com.

Asian American Hotel Owners Association, Inc.
Atlanta Headquarters
1100 Abernathy Road, Suite 725
Atlanta, GA 30328
Washington D.C. Office
601 New Jersey Avenue NW, Suite 610
Washington DC 20001
To update your subscription preferences, please email info@aahoa.com..