Click here if you are having trouble viewing this message.

Your Daily AAHOA Update for Thursday, November 4,

 2021
Today's Top Stories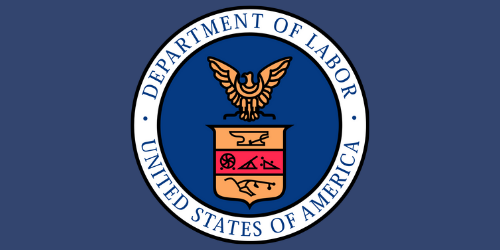 BREAKING: Biden Administration Announces Major Vaccination Policies
Today the U.S. Department of Labor's Occupational Safety and Health Administration (OSHA) announced a COVID-19 Vaccination and Testing Emergency Temporary Standard (ETS) to mitigate the transmission of COVID-19 in the workplace. The ETS requires employers with 100 or more employees (i.e. "covered employers") to ensure each of their workers is fully vaccinated or takes a test for COVID-19 on at least a weekly basis. The new ETS rules preempt any inconsistent state or local laws, including laws that ban or limit an employer's authority to require vaccination, masks, or testing. The ETS is in effect starting on January 4, 2022, allowing a two-month vaccination window. The testing requirement for unvaccinated workers will begin after this date. 
Earlier today, AAHOA took part in a call with officials from the Biden Administration, the Department of Labor, and OSHA regarding the ETS. AAHOA is closely monitoring the ETS and will keep members apprised as more information becomes available. Below are the main takeaways from today's announcement:
Covered employers must:

Get their employees vaccinated by January 4 and require unvaccinated employees to produce a negative test on at least a weekly basis.

Pay employees for the time it takes to get vaccinated.

Ensure all unvaccinated employees are masked.
Employers are subject to requirements for reporting and recordkeeping that are spelled out in the detailed OSHA materials available here.

Employers must be in compliance with all other requirements – such as providing paid-time for employees to get vaccinated and masking for unvaccinated workers – on December 5, 2021.
We highly recommend that you visit the OSHA ETS landing page to view the provided resources.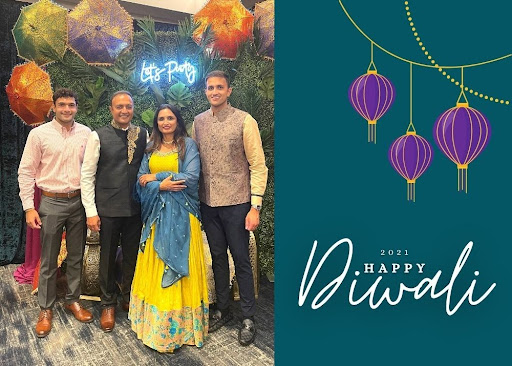 A Diwali Message from AAHOA Chair Vinay Patel 
Today, many all over the world will celebrate Diwali, the Festival of Lights, and one of its main tenets – the celebration of light over darkness – could not be more apropos in 2021. The past nearly two years have been some of the darkest times in the history of our industry, but we are starting to see glimmers of welcome light.
For my family, Diwali is a time to gather with loved ones and cherished friends and celebrate the rich traditions of our culture. We enjoy the rituals, fireworks, decorations, and desserts, while also praying for prosperity, good fortune, and wisdom in the coming year. 
Diwali marks a time for all of us to reflect on ways we can uplift others and shine light into the world, even amidst the most trying of circumstances. It is a time to celebrate and appreciate the past and prepare for the future, whatever it may hold.  
I wish you all the best this holiday season. May each of you be blessed with memorable moments of love, joy, togetherness, kindness, empathy, and forgiveness, and may the light of Diwali continue to lead you on the road of growth and prosperity.
From my family to yours, have a safe and happy Diwali, and Happy New Year.
Vinay Patel
AAHOA Chair
Hotel Business: Summit Hotel Properties to Acquire 27-Hotel Portfolio from NewcrestImage
Summit Hotel Properties Inc. has entered into a definitive contribution and purchase agreement to acquire a 27-hotel portfolio from affiliates of NewcrestImage. Mehul Patel, managing partner/CEO, NewcrestImage, and AAHOA Past Chair (2013-14) said, "We at NewcrestImage are extremely honored and proud to craft this transaction with the outstanding team at Summit Hotel Properties. NewcrestImage has assembled a collection of high-quality distinctive Marriott, Hilton, Hyatt and IHG hotel properties throughout the Sun Belt region, which will be a great addition to Summit's portfolio." The transaction is expected to close late in the fourth quarter of this year or early in the first quarter of 2022.
Chattanoogan.com: Vision Hospitality Group Hotels Recognized At 2021 StayBoutique Awards By BLLA
Two hotels within the Vision Hospitality Group portfolio and the hospitality group's owner and AAHOA Member, Mitch Patel, have been recognized across various categories for this year's StayBoutique Awards by BLLA (Boutique Lifestyle Leaders Association). "We are honored to be recognized in this year's awards program, and we couldn't have done it without our interior design partners," said Mitch, president and CEO of Vision Hospitality Group. "For each of these hotels, we take pride in the historic renovations and thoughtful design work that has gone into making them what they are today." Congratulations to Vision Hospitality Group on behalf of AAHOA!
STR: Tampa Leads Top 25 U.S. Markets in Weekly Performance
As anticipated ahead of Halloween, U.S. hotel performance fell week over week, according to STR's latest data through 30 October. Oct. 24-30, 2021 (percentage change from comparable week in 2019*):
Occupancy: 58.9% (-5.7%)

Average daily rate (ADR): US$127.70 (+1.5%)

Revenue per available room (RevPAR): US$75.28 (-4.3%)
Among the Top 25 Markets, Tampa saw the only occupancy increase over 2019 (+4.8% to 65.7%). The market also reported the largest increases in ADR (+18.2% to $131.57) and RevPAR (+23.9% to $86.43) when compared with 2019.
Upcoming Industry Events & Webcasts
AAHOA Webcast: Immigration Labor – Fact or Fiction
Join AAHOA at 1 p.m. EST next week on Wednesday, November 10, for a timely and thorough discussion on the latest implications of immigration and labor shortage issues, including the limitations and guidelines of H-2B and J-1 visas for future labor. Jorge L. Lopez, a shareholder of Littler Mendelson P.C., a leading firm with a singular focus on labor and employment law, will share what the business community has done so far this year on promoting immigration reform in the hospitality industry, and what we can expect in the future.
1 p.m. EST Wednesday, November 10
HX: The Hotel Experience Powered by AAHOA Begins Next Week!
Returning to NYC's Javits Center in 2021, HX: The Hotel Experience is the must-attend conference and expo for forward-thinking hospitality professionals. Forming a new partnership with AAHOA in 2019, the HX conference and expo offers unparalleled opportunities to experience today's must-have hospitality innovations. Held in conjunction with BDNY (Boutique Design New York) and ICFF (International Furniture Fair) at Manhattan's Javits Center, HX is where trends, tech and ops seamlessly merge.
November 14-15
What Members Are Saying...
"I am so glad to know AAHOA team is there for their members in their time of need. I am an AAHOA Lifetime Member for a very long time and proud of my association."
–AAHOA Lifetime Member
Was this email forwarded to you? You can opt in, or opt back in, to receive these directly by signing up at myaahoa.com.

Asian American Hotel Owners Association, Inc.
Atlanta Headquarters
1100 Abernathy Road, Suite 725
Atlanta, GA 30328
Washington D.C. Office
601 New Jersey Avenue NW, Suite 610
Washington DC 20001
To update your subscription preferences, please email info@aahoa.com..