Click here if you are having trouble viewing this message.

Your Daily AAHOA Update for Wednesday, November 3,

 2021
Today's Top Stories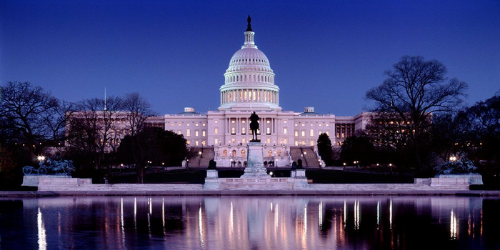 Legislation Watch: Congresswoman Carolyn B. Maloney Reintroduces the Pandemic Risk Insurance Act
Yesterday, Rep. Maloney (D-NY) reintroduced the Pandemic Risk Insurance Act of 2021 in the House Financial Services Committee. This legislation would require insurance companies to offer pandemic-related business interruption insurance policies and establish the Pandemic Risk Reinsurance Program to mitigate economic losses in the event of another pandemic. AAHOA applauds Rep. Maloney for the reintroduction of this critical piece of legislation. You can access Rep. Maloney's official press release here and view the bill text here.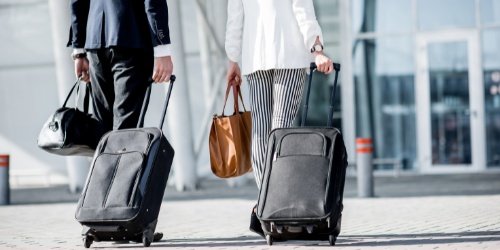 WTTC: Business Travel Spend Set to Reach Two Thirds of Pre-Pandemic Levels by 2022
Worldwide business travel spending looks set to rise by more than a quarter this year and reach two thirds of pre-pandemic levels by 2022, according to the World Travel & Tourism Council (WTTC). The forecast comes in a major new WTTC report in collaboration with McKinsey & Company called 'Adapting to Endemic COVID-19: The Outlook for Business Travel.' Business travel was disproportionately affected by COVID-19 and has been slower to resume. Given that business travel is vital for many sectors of the global economy, it is important that all stakeholders join forces to find solutions to aid its recovery. According to the new report, the modest boost for business travel with global business travel spend rising 26% this year will be followed by a further rise of 34% in 2022.
Marriott Gifts AAHOA $5,000 In Honor of the 2021 Diwali Holiday
AAHOA Platinum Industry Partner Marriott International today gifted AAHOA $5,000 to honor the Diwali holiday. Diwali, the Festival of Lights, brings those who celebrate a time to spend with friends and family. The holiday, which symbolizes the victory of good over evil and light over darkness, is also a time of giving – helping us make the world a better place for ourselves and others. "AAHOA is very grateful for our partnership with Marriott and for their recognition and acknowledgement of this auspicious occasion, which is often celebrated by giving back to communities and organizations that make a difference in the world," said Ken Greene, AAHOA President & CEO. "AAHOA plans to use the generous gift from Marriott to support member programming and AAHOA's ongoing efforts to be the foremost resource and advocate for our members," he said. 
New York Post: NYC's catastrophic hotel crisis isn't ending anytime soon
A happy ending is in sight to the Big Apple's hotel industry catastrophe – just wait until 2026! "I am supremely optimistic for five years from now," said Vijay Dandapani, president of the Hotel Association of New York. But the short- and medium-term outlooks are another story. The city's hotels were under strain even before COVID-19, due in large part to over-construction that raised the number of rooms from 85,000 a few years earlier to 125,000. "I am supremely optimistic for five years from now. The key thing is that international travel is not here yet." Hotels also took a beating from mostly illegal short-term-stay facilities that "cannibalized the industry without having to pay structural costs," Dandapani said.
Upcoming Industry Events & Webcasts
The Americas Lodging Investment Summit to Take Place in January 2022
For 20 years, ALIS has delivered an unrivaled combination of compelling content, top-tier delegates, and extraordinary networking opportunities. The ALIS conference is one of the leading and largest hotel investment conferences in the world. Taking place January 24-26, 2022, at the JW Marriott/Ritz-Carlton Los Angeles L.A. LIVE, if your goal is to connect with hotel leaders focused on investing and developing hotel real estate, you cannot afford to miss ALIS – where deals are done!
January 24-26, 2022
The State of the American Traveler: Fall 2021 Webinar
The State of the American Traveler is one of the nation's leading travel studies of American leisure travelers. The quarterly research is undertaken by Destination Analysts, a specialist research company 100% focused on travel and tourism. This year, The State of the American Traveler expanded the depth and range of its free research with the launch of a dynamic, interactive dashboard, allowing users to drill into the research results in more detail and customize the interface to the areas they are most interested in. Users can now access free, customizable insights for more than 60 destinations across the U.S.
3 p.m. EST Thursday, November 18
What Members Are Saying...
"I want you to know that we appreciate you for all that you do for us, updating and keeping the hospitality community informed."
–AAHOA Lifetime Member
Was this email forwarded to you? You can opt in, or opt back in, to receive these directly by signing up at myaahoa.com.

Asian American Hotel Owners Association, Inc.
Atlanta Headquarters
1100 Abernathy Road, Suite 725
Atlanta, GA 30328
Washington D.C. Office
601 New Jersey Avenue NW, Suite 610
Washington DC 20001
To update your subscription preferences, please email info@aahoa.com..