Click here if you are having trouble viewing this message.

Your Daily AAHOA Update for Thursday, October 28,

 2021
Today's Top Stories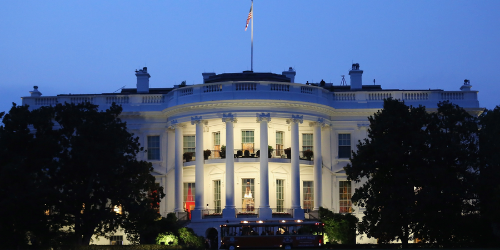 Past Chair Jagruti Panwala to Speak at White House and White House Initiative on Asian Americans, Native Hawaiians, and Pacific Islanders Event
AAHOA Past Chair (2019-2020) Jagruti Panwala was invited by the White House to speak at the White House and WHIAANHPI National Women's Small Business Month Listening Session for the AA and NHPI women-owned small businesses and advocates for the small business community. The pandemic and anti-Asian hate have had devastating impacts on the AA and NHPI community and this will be an opportunity to center AA and NHPI women-owned small businesses. The private event will take place tomorrow at 2:30 p.m. EDT.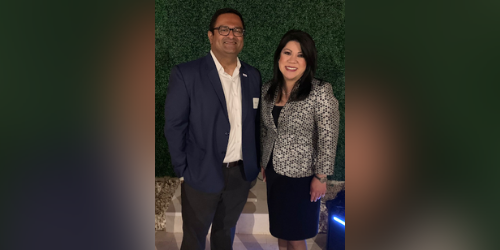 AAHOA Southwest Regional Director Dharmesh Ahir Meets with Arizona State Treasurer and Candidate for Governor Kimberly Yee
Dharmesh Ahir and a group of AAHOA Members hosted an event for Kimberly Yee, a candidate for Governor of Arizona. During the event, attendees discussed the state of the lodging industry in Arizona. AAHOA Members operate 40 percent of the hotels in Arizona and welcome any opportunity to discuss their community impact and spirit of service with their elected officials. Dharmesh extends his thanks to his fellow organizers Ajay Amin, Devpal Gupta, Mohit Khurana, Ash Patel, Paco Patel, and Dan Rama.
ICYMI: Avendra's Hospitality Supply Chain and Cost Outlook for 2022
The global supply chain continues to be strained, impacting the hospitality industry like never before. Labor and supply shortages, now exacerbated by the COVID-19 Delta variant, along with rising prices have created various challenges for hotel operators. Join Eleanor Waddell, Vice President of Business Development at Club Blue Partner Avendra, as she reviews current supply chain challenges, inflation impacts, and what you can do to mitigate these issues.
STR: U.S. Hotel Occupancy Dips a Percentage Point Week Over Week
U.S. hotel occupancy dipped a percentage point week over week, while room rates rose slightly, according to STR's latest data through October 23. October 17-23, 2021 (percentage change from comparable week in 2019*):
Occupancy: 63.9% (-9.1%)

Average daily rate (ADR): US$134.14 (-0.6%)

Revenue per available room (RevPAR): US$85.74 (-9.6%)
Upcoming Industry Events & Webcasts
AAHOA Webcast: Seva Global – Why Cultural Competency Matters
Understanding and respecting different cultures is vital in a business world that grows more diverse every day. For your company to be successful, you must be culturally sensitive and competent with your employees and your teams must be the same when serving customers of different backgrounds. Join us as Seema Jain, Founder of Seva Global, discusses proven strategies for achieving a more enlightened and impactful approach when engaging with a diverse clientele and staff.
11 a.m. EDT Wednesday, November 3
AAHOA Chair to be a Featured Speaker at California Lodging Investment Conference
AAHOA Chair Vinay Patel will be a featured speaker at the California Lodging Investment Conference, slated for March 10 at the JW Marriott Anaheim Resort. Patel will share his insights and expertise on the "Hotel Investment: Opportunity Now" panel, which will be moderated by "No Vacancy Podcast" host and friend of AAHOA Glenn Haussman. CLIC is the only conference focused exclusively on the California hotel market and brings together lodging professionals in California for one day of learning, professional development, and networking. AAHOA Members, use Promo Code CLIC 5 for a 20% discount on registration before the November 17 deadline.
March 10, 2022
What Members Are Saying...
"Feeling so grateful. Thank you so much. This is scary business. I appreciate the support."
–Webcast Attendee
Was this email forwarded to you? You can opt in, or opt back in, to receive these directly by signing up at myaahoa.com.

Asian American Hotel Owners Association, Inc.
Atlanta Headquarters
1100 Abernathy Road, Suite 725
Atlanta, GA 30328
Washington D.C. Office
601 New Jersey Avenue NW, Suite 610
Washington DC 20001
To update your subscription preferences, please email info@aahoa.com..