Click here if you are having trouble viewing this message.

Your Daily AAHOA Update for Tuesday, October 26,

 2021
Today's Top Stories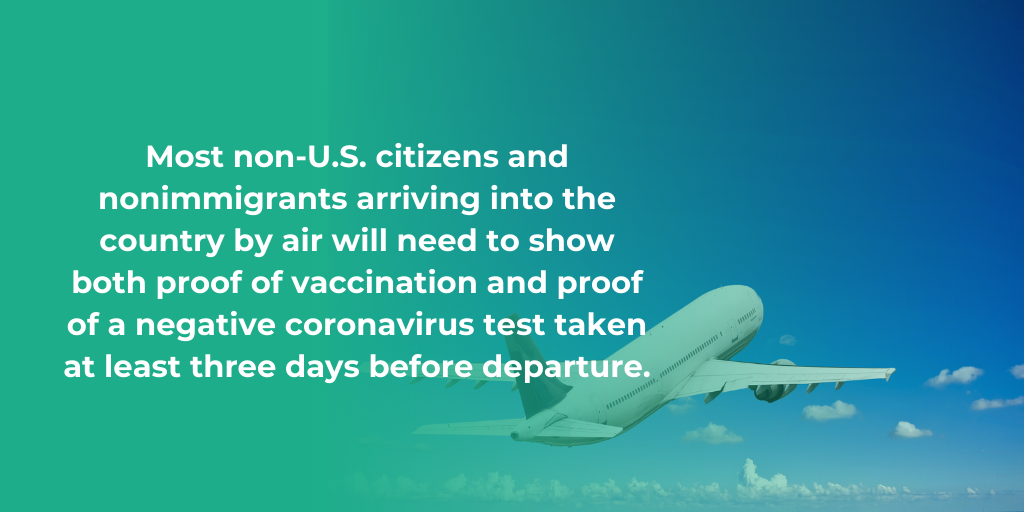 White House Releases New Guidelines for International Travelers
Yesterday, the White House updated its guidelines for travelers entering the United States. Beginning November 8, unvaccinated U.S. citizens and long-term residents will need a negative COVID-19 test taken a day before traveling. Fully vaccinated citizens will also need to be tested three days before travel. Foreign nationals are required to be fully vaccinated with limited exemptions. Our partners at the U.S. Travel Association prepared a detailed fact sheet on the update.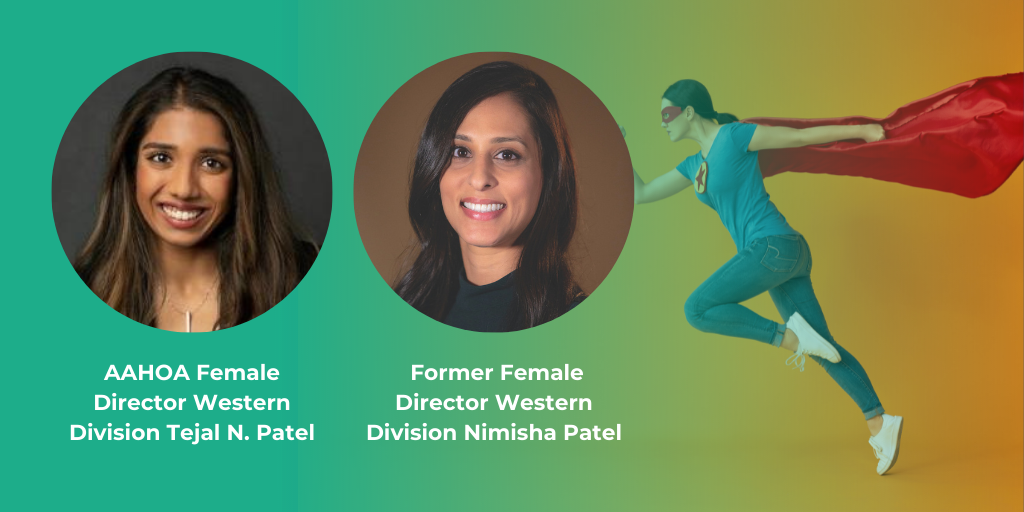 AAHOA's Tejal N. Patel and Nimisha Patel Honored by Hotel Management Magazine
AAHOA Female Director Western Division Tejal N. Patel and Nimisha Patel, former Female Director Western Division, have each been selected as one of the 2021 Influential Women in Hospitality by Hotel Management magazine.
Tejal, a third-generation hotelier who grew up in the industry, is President & CEO of Neem Tree Hospitality. "I'm a firm believer in leaving things better than how I found them," Tejal said. "I hope that I did my part to make this industry and association better and stronger."
Nimisha says hospitality has always been a very male-dominated industry, with women taking a seat in the operational realm. But she's worked throughout her career to change that. "It's always a challenge culturally and throughout the industry to break the glass ceiling and do some of those things," Nimisha said, "but it's really nice to see that over the years, there are a lot of women getting involved in executive positions and what they're able to bring to the table."
AAHOA congratulates both Tejal and Nimisha for this outstanding honor and thanks them for all they've done to progress women in leadership roles.
Trepp: Uptick in Hotel Activity, Scariest Macro Issues, Near-Record Issuance Levels
Near-term market outlook is positive but elevated prices, supply chain problems, a shortage of workers, and the delta variant are creating uncertainty. In this week's episode of The TreppWire Podcast, Trepp discusses the scariest macroeconomic issues in terms of impact on commercial real estate. Darren King, Trepp's Head of CMBS, discuses the almost-record CMBS issuance and explains what is happening in the conduit market, then they dive into the latest hotel activity stories and review hotel losses from the last decade.
AAHOA Lifetime Member Recognized Among Orange County's Fastest-Growing Mid-Sized Businesses
Prince Organization, led by AAHOA Lifetime Member Sunil Tolani, was recently recognized by the Orange County Business Journal as among Orange County's fastest-growing mid-sized businesses. The list ranks locally based companies by two-year growth rates between June 2019 and June 2021. "We are humbled by our continued growth and resilience, especially during these challenging times," Tolani said. "We owe it all to our staff, guests, franchise brand partners, and community for contributing to our steady growth, and we are so grateful." Tolani said they're very blessed to be in the hospitality industry and are looking to continue to grow the business and invest more capital in PIPs. Congrats to Sunil and the entire Prince Organization team! 
Upcoming Industry Events & Webcasts
Marcus & Millichap | Kabani Group 5th Annual Hotel Investment Forum Set
The Marcus & Millichap | Kabani Hotel Group 5th Annual Hotel Investment Forum is scheduled for Thursday, October 28, in Miami, FL. Co-hosted by AAHOA Silver Partner Marcus & Millichap, the event brings together industry leaders, investors, hotel owners, developers, CEOs, and dealmakers to discuss top-of-mind topics, including a hospitality outlook going into 2022, how to create profitability, and the legal tension between borrowers and lenders. As an added bonus, AAHOA Members get a 25% discount on tickets by entering 'KabaniForum21' during the registration process. Don't miss out!
11 a.m. – 3 p.m. EDT, October 28
AAHOA Webcast: Seva Global – Why Cultural Competency Matters
Understanding and respecting different cultures is vital in a business world that grows more diverse every day. For your company to be successful, you must be culturally sensitive and competent with your employees and your teams must be the same when serving customers of different backgrounds. Join us as Seema Jain, Founder of Seva Global, discusses proven strategies for achieving a more enlightened and impactful approach when engaging with a diverse clientele and staff. Register today!
11 a.m. EDT Wednesday, November 3
What Members Are Saying...
"I am only in my third year owning a 22-room hotel. I am so grateful for this webinar. And for all your support and information."
–AAHOA Webcast Attendee
Was this email forwarded to you? You can opt in, or opt back in, to receive these directly by signing up at myaahoa.com.

Asian American Hotel Owners Association, Inc.
Atlanta Headquarters
1100 Abernathy Road, Suite 725
Atlanta, GA 30328
Washington D.C. Office
601 New Jersey Avenue NW, Suite 610
Washington DC 20001
To update your subscription preferences, please email info@aahoa.com..