Click here if you are having trouble viewing this message.

Your Weekly AAHOA Wrap-Up for Friday, October 22, 2021
Message from the President & CEO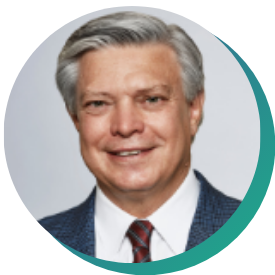 "I encourage you to bookmark this new page – AAHOA.com/Broadcast – so you can always stay in the know."
AAHOA is full speed ahead with regional season, and it was a busy week with three regional conferences and trade shows: Mid-South (Louisville, KY), North Texas (Irving), and Southeast Texas (Stafford).
But AAHOA isn't just making waves at regionals…two business leaders were inducted on Oct. 20 into the Michael J. Coles College of Business Hall of Fame at Kennesaw State University…one of which was co-founder of AAHOA, Michael Leven.
You can read the full article here.
If you haven't already, I encourage you to bookmark the page – AAHOA.com/Broadcast – so you can always stay in the know. Last week, AAHOA launched this page as a new resource on AAHOA.com where you can always find the latest updates. The AAHOA Broadcast is a newsfeed that's updated nearly every day with the latest on our advocacy efforts, what's going on in Washington and around the nation, AAHOA initiatives, announcements, and more.
We are Team AAHOA, and we have so much more to accomplish together.
Have a great weekend.
Ken Greene
AAHOA President & CEO
10 

CoStar: Hotel Food and Beverage Pivots to Doing 'Less is More' Better

 

As hotel operations shift to accommodate smaller labor pools and guests at varying comfort levels, hotel restaurants, bars, and other food-and-beverage outlets have followed suit. The overarching theme of hotel food and beverage as the world emerges from COVID-19 seems to be "less is more done better," according to Adam Crocini, senior vice president and global head of food and beverage brands for Hilton. In a panel titled "Hotel Food and Beverage in a Post-COVID World" at the 2021 Lodging Conference, Crocini and other hotel company food and beverage executives agreed that the pivot to streamlining options, while focusing on quality, is both a necessity and garnering positive reception from guests and hotel owners.
9 

The New York Times: Hotels Ponder a Puzzling Future

 

As travel picks up amid signs the pandemic is waning, the hotel industry hopes its fortunes will rise too. But so far, it's not clear when that moment will arrive – or whether some of the changes they have had to make will become permanent. Hotels have struggled with labor shortages, for example, that have forced some to close completely and others to scale back services  – like daily cleaning of guest rooms and restaurant hours.
8 

Hotel Business: GBTA – New International Border Openings Set to Accelerate Business Travel

 

 

Optimistic signs of return and tangible recovery in the business travel sector could be seen over the past month. In the latest poll from The Global Business Travel Association (GBTA), half (52%) of industry respondents reported more optimism compared to September. October also saw an increase to 66% of those polled who said their companies are allowing non-essential domestic business travel and, in a high for the year, 42% international travel, while three in four (74%) indicated support for the opening of U.S. borders (now slated for Nov. 8) with the required protocols, with seven in 10 expecting an increase in international business travel over the next six months as a result.
7 

Time: Business Travel's Demise Could Have Far-Reaching Consequences

 

In 2019, Jason Henrichs took 46 flights for business, traveling to cities where he stayed at hotels, dined at local restaurants, and sometimes even visited tourist attractions like the Liberty Bell. In 2020, he took just three flights. But forced to stay at home during the pandemic, Henrichs got a taste of a life where he sees his family more, and is just as effective at work. Tens of thousands of road warriors like Henrichs—and their employers—are coming to a similar conclusion, which is going to cause a reckoning for the already-battered leisure and hospitality sector. U.S. companies' travel budgets declined by 90% or more in 2020, according to Deloitte Insights.
6 

Online Searches for Travel to the U.S. Spike As Border Reopening Looms

 

Travel website Kayak said on Monday searches related to international travel to the United States spiked 48% on Saturday, from the same day one week earlier. This followed the White House's announcement on Friday that it would lift COVID-19 travel restrictions for fully vaccinated international visitors starting November 8.
5 

Check Out Our Upcoming In-Person Events and Webcasts!

 
4 

Trepp: Distressed Isn't What It Used to Be – Hotel Recoveries Now vs. 2010-2019

 

The loss numbers from 2010 to 2019 are staggering, with an average realized loss of 50.1% (slightly higher for limited-service hotels, slightly lower for full-service hotels). The data set includes more than 700 CMBS loans with a balance of more than $9 billion (excluding single-asset, single-borrower (SASB) and large portfolio loans). Why are the numbers for that time period so high? Several reasons.
3 

ICYMI: Meeting Evolving Guest Expectations in a High-Touch, Low-Contact World

 

It's becoming clear that to meet guests' evolving expectations, hospitality brands must continue to tailor their offerings around contactless experiences, while also retaining high levels of personalization. Join us as Geoffrey Ryskamp, VP and Sector Head of Hospitality at Medallia, shares findings from the Return to Travel Consumer Report. He will highlight opportunities that exist and outline key trends and technologies available to meet these challenges head on.
2 

SBA Representatives Hosted a Webinar on EIDL Applications and Loan Increases

 

Earlier this week, SBA representatives hosted a webinar on the COVID-19 EIDL loan program. AAHOA and SBA officials previously hosted a webcast on updates and enhancements to the EIDL program's terms and conditions and how they could benefit hoteliers. You can view the webcast on demand by following this link and filling out the registration form. We also have prepared a summary document for your use. 
1 

All Three COVID-19 Vaccines Authorized for Booster Shots

 

Yesterday, the Centers for Disease Control and Prevention announced that all three available COVID-19 vaccines are authorized for booster shots. Millions of Americans are now eligible for an additional dose of a vaccine. Visit the CDC's website for more information. The most critical action hoteliers can take now is to encourage your employees to get vaccinated if they have not already done so. Vaccinations are a great means to ensure the safety of your employees and the confidence of your guests. Sign the Pledge to Protect today and visit our landing page for more information. 
Was this email forwarded to you? You can opt in, or opt back in, to receive these directly by signing up at myaahoa.com.

Asian American Hotel Owners Association, Inc.
Atlanta Headquarters
1100 Abernathy Road, Suite 725
Atlanta, GA 30328
Washington D.C. Office
601 New Jersey Avenue NW, Suite 610
Washington DC 20001
To update your subscription preferences, please email info@aahoa.com..