Click here if you are having trouble viewing this message.

Your Weekly AAHOA Wrap-Up for Friday, October 8, 2021
Message from the President & CEO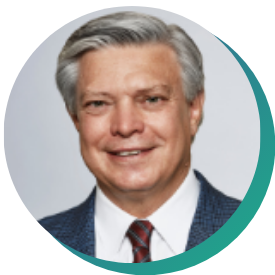 "We look forward to continuing our long-standing relationship with Best Western under the leadership of Cuculic."
It was a busy week as I traveled coast to coast, first at the 2021 Best Western North American Convention in Las Vegas and then to NABHOOD's 25th Annual International African American Hotel Ownership & Investment Summit and Trade Show in Miami.
At the AAHOA Best Western Brand Alliance Meeting, AAHOA was delighted to give David Kong special recognition after announcing his retirement, an honorary lifetime membership to AAHOA for his unwavering support of our association.
AAHOA wishes his successor, Larry Cuculic, and the entire Best Western family much success. We look forward to continuing our long-standing relationship with Best Western under the leadership of Cuculic.
I also was honored to speak on the Extended Stay panel at NABHOOD's 25th Annual International African American Hotel Ownership & Investment Summit and Trade Show. The discussions focused on the resilience and successes in extended stay, how and why this segment survived during the pandemic.
I'm looking forward to all of AAHOA's upcoming events, including the Washington DC Area Regional Conference & Trade Show next week…and I hope you are, too!
Have a great weekend.
Ken Greene
AAHOA President & CEO
10 

The October Issue of Today's Hotelier Is on Newsstands Everywhere

 

The October 2021 issue of Today's Hotelier magazine is now available! In our cover story, Keith Pierce, EVP, President of Franchise & Development with Sonesta + RLHC, weighs in on the increasing importance of brand standards in an age where everyone's a critic with an audience. We also examine the owner-brand relationship, we explore tactics to combat the current labor shortage, and we dig deeper into the AAHOA-commissioned Oxford Economics report.
9 

Hotel Business: At the NABHOOD Summit, It's All About Paying It Forward 

 

On the first day of the NABHOOD' 25th annual International African-American Hotel Ownership & Investment Summit & Trade Show, the opening general session was all about making sure the next generation of African-American hoteliers have all the tools to succeed. Andy Ingraham, NABHOOD President & CEO, discussed how his organization hopes to be for African-Americans what AAHOA is for Asian-Americans. "The Asian-American hotel owners own [a majority] of all the hotels in the United States," he said. "What they've done is they've developed a second generation of owners. What we want to do is emulate what the Asian-Americans have done, and that is create a whole new generation of hotel owners."
8 

Get Free Legal Advice from Franchise Law Attorneys at CFA Legal Symposium

 

The Coalition of Franchisee Associations is pleased to announce that, because of the additional challenges placed on your businesses this year, registration for the 2021 CFA Legal Symposium is FREE for franchisees. This year, the symposium is being held in conjunction with the Restaurant Finance & Development Conference and begins at 1 p.m. on November 10 at the Bellagio in Las Vegas. CFA has assembled the nation's most sought-after attorneys specializing in franchise law to provide valuable guidance, knowledge, and advice on vital issues. 
7 

Check Out Our Upcoming Live, In-Person Events!

 
6 

Radisson Becomes Elite Sponsor of AAHOA Charity Golf Tournaments Through 2023

 

AAHOA Platinum Industry Partner Radisson Hotel Group Americas has partnered with AAHOA as an Elite Sponsor of all charity golf events through 2023. These golf events have raised more than $500,000 over the past few years in support of charitable organizations providing services ranging from education and disease research funding to humanitarian efforts. "AAHOA is thankful for the well-established rapport we've created with Radisson Hotel Group Americas over the years, and for all of their support," said Ken Greene, AAHOA President & CEO. "We are looking forward to continuing that relationship along with Arjun, the new brand ambassador." AAHOA thanks Radisson for its dedicated partnership and sponsorship of these worthwhile charitable events!
5 

AAHOA President & CEO Ken Greene Drops by the 'No Vacancy Podcast' 

 

AAHOA President & CEO Ken Greene stopped by for a chat with "No Vacancy Podcast" host Glenn Haussman during The Lodging Conference last week. Greene discussed his goals for the organization, the powerful economics behind how many hotels it represents, AAHOA's advocacy efforts, and more. "Anytime you've walked in the shoes of the side you're advocating for your members with, I think that's important," Greene said of his previous experience as a brand executive. "I think that experience will bear well in representing the membership."
4 

AAHOA Member Op-Ed: Raising Awareness of Franchisee Challenges Amid Uncertainty – Something's Gotta Give 

 

In the October issue of Today's Hotelier magazine, AAHOA Member Vimal Patel shared his perspective on the state of the franchisor-franchisee relationship in the new normal brought on by the the COVID-19 pandemic: "While the pandemic is far from over, ... people are getting back to work and businesses are back open. But for hotel owners, a helping hand and short-term relief isn't sustainable. I'm grateful to remain in business thus far, but I'm frustrated and concerned about the future, and I know I'm not alone. … As a hotel owner, I'm striving to lead broader discussions in the industry, to create open dialogue, and bring awareness to the bigger issues we're facing at a time when there's so much uncertainty... As hotel owners, we need to look inward to also hold ourselves accountable for leading the change and the open dialogue that will lead to the betterment of the industry we love so much."
3 

New York: Hoteliers Testify, Contact Mayor de Blasio Regarding Proposed Legislation

 

In late September, the New York City Council passed Int. 2397-2021. Unfortunately, this bill has unintended economic consequences on small business owners and the hard-working employees they support.

 

Under this proposal, hotels that closed to the public on or after March 2020 and have not reopened and recalled 25 percent of the workforce by October 2021 would be required to make hotel employee severance payments. 

 

This past Tuesday, in advance of Mayor de Blasio's virtual hearing on the bill, AAHOA President & CEO Ken Greene submitted a letter to Mayor de Blasio in opposition to the bill. AAHOA Lifetime Member Mukesh Patel also submitted written testimony on the effects lnt. 2397-2021 would have on his business.

 

Unfortunately, Mayor de Blasio signed the bill into law. However, AAHOA and the Hotel Association of New York City will continue to  work  together on next steps.
2 

New AAHOA Resource Teaches You How to Get the Help You Need with SBA Loan Programs

 

Did you know? The SBA District Offices are responsible for the delivery of SBA's programs and services. With several SBA loan programs and services available to small business owners who need additional help, navigating where to go for information and resources can be overwhelming. To that end, AAHOA has developed a new resource that can help you find your local Small Business Administration office, constituent services within your congressional offices, members of congress, and more. Oftentimes, your members of Congress can be a great resource to answer questions and provide assistance.
1 

AAHOA Issues Reports Detailing Its Members' Economic Impact Across the U.S.

 

AAHOA officially announced the economic impact results of the study conducted earlier this year in partnership with Oxford Economics, an international leader in global forecasting and quantitative analysis. The initial report revealed that the association's nearly 20,000 hoteliers own 34,260 hotel properties, which account for 60% of the hotels in the U.S. These properties have 3.1 million guestrooms, and account for 2.2 million direct-impact jobs. The state-level reports highlight key data points such as the annual economic impact that AAHOA Member-owned properties have in each state, labor and job impacts, guest spending, member purchases from other businesses, annual capital investments, and much more.
Was this email forwarded to you? You can opt in, or opt back in, to receive these directly by signing up at myaahoa.com.

Asian American Hotel Owners Association, Inc.
Atlanta Headquarters
1100 Abernathy Road, Suite 725
Atlanta, GA 30328
Washington D.C. Office
601 New Jersey Avenue NW, Suite 610
Washington DC 20001
To update your subscription preferences, please email info@aahoa.com..