Click here if you are having trouble viewing this message.

Your Daily AAHOA Update for Wednesday, October 6,

 2021
Today's Top Stories
New AAHOA Resource Teaches You How to Get the Help You Need with SBA Loan Programs
Did you know? The SBA District Offices are responsible for the delivery of SBA's programs and services. With several SBA loan programs and services available to small business owners who need additional help, navigating where to go for information and resources can be overwhelming. To that end, AAHOA has developed a new resource that can help you find your local Small Business Administration office, constituent services within your congressional officers, members of congress, and more. Oftentimes, your members of Congress can be a great resource to answer questions and provide assistance.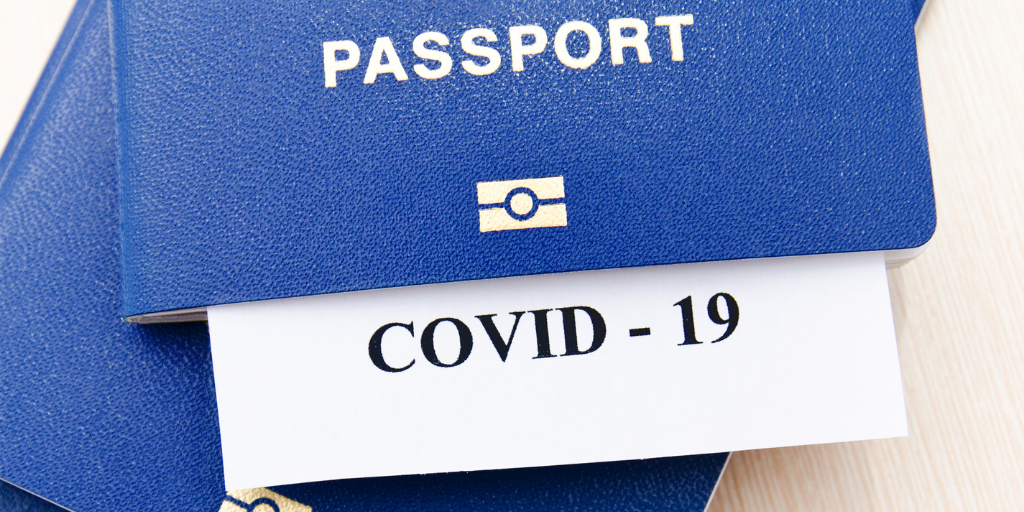 COVID-19 Travel Sentiment Study: Outlook for Fall and Holiday Travel is Mixed 
According to the latest Longwoods International tracking study of American travelers, despite initial hopes, leisure travel this fall and holiday period is not expected to rebound significantly. In fact, a third of travelers expect to take even fewer trips than they did during the coronavirus-dominated 2020 fall and holiday season, while another quarter will take more fall and holiday leisure trips than last year. Four out of 10 said they would take the same number of leisure trips as in 2020. Intent to travel still remains high, as nine out of 10 travelers indicate plans to travel during the next six months. However, about half of travelers report they have changed upcoming travel plans because of COVID-19.
Get Free Legal Advice from Franchise Law Attorneys at CFA Legal Symposium
The Coalition of Franchisee Associations is pleased to announce that, because of the additional challenges placed on your businesses this year, registration for the 2021 CFA Legal Symposium is FREE for franchisees. This year, the symposium is being held in conjunction with the Restaurant Finance & Development Conference and begins at 1 p.m. on November 10 at the Bellagio in Las Vegas. CFA has assembled the nation's most sought-after attorneys specializing in franchise law to provide valuable guidance, knowledge, and advice on vital issues. 
Today's Hotelier: With the Current Inflation Environment, Is It Time to Refinance or Sell?
The money supply is one of the primary tools used to measure market liquidity and right now it's at an all-time high. One of the main drivers behind this increase is the monetary policy the Federal Reserve enacted to combat the widespread pandemic-caused disruption. This massive increase in money supply has led to both transitory and permanent inflation. In the October issue of Today's Hotelier, Rushi Shah takes a look at the causes and effects of these two types of inflation and what they mean for commercial real estate owners.
AAHOA Florida Town Hall Meeting, in conjunction with NABHOOD, 5:30 p.m. EDT Thursday, October 7 - Miami, FL

2021 AAHOA Washington DC Area Regional Conference & Trade Show, 1 p.m. EDT Tuesday, October 12 - Alexandria, VA

AAHOA Northeast Regional Conference & Trade Show, 1 p.m. EDT Thursday, October 14 - Syracuse, NY

2021 AAHOA Mid South Regional Conference & Trade Show, 1 p.m. EDT Monday, October 18 - Louisville, KY

2021 AAHOA North Texas Regional Conference & Trade Show, 1 p.m. CDT Tuesday, October 19 - Irving, TX

2021 AAHOA Georgia Town Hall Meeting, 5 p.m. EDT Tuesday, October 19 - Cartersville, GA
Upcoming Industry Events & Webcasts
The State of the American Traveler: Fall 2021 Webinar
The State of the American Traveler is one of the nation's leading travel studies of American leisure travelers. The quarterly research is undertaken by Destination Analysts, a specialist research company 100% focused on travel and tourism. This year, The State of the American Traveler expanded the depth and range of its free research with the launch of a dynamic, interactive dashboard, allowing users to drill into the research results in more detail and customize the interface to the areas they are most interested in. Users can now access free, customizable insights for more than 60 destinations across the U.S.
3 p.m. EST Thursday, November 18
American Bar Association: 44th Annual Forum on Franchising Meeting
This year, you have two options for participating in the ABA Forum on Franchising Annual Meeting: You can attend in person in Atlanta for the live meeting or you can participate remotely. As always, the annual meeting will provide interesting and relevant franchise law programming that is both thought provoking and current. This meeting is intended for all experience levels – for new and seasoned franchise law practitioners – and offers content for litigators and transactional lawyers alike.
October 13-16
What Members Are Saying...
"The AAHOA staff and leadership are doing an amazing job for all hoteliers. This association exists for times precisely like the current crisis we're in, and each of you from the top down is making a positive difference for so many of us that are struggling."
–AAHOA Ambassador
Was this email forwarded to you? You can opt in, or opt back in, to receive these directly by signing up at myaahoa.com.

Asian American Hotel Owners Association, Inc.
Atlanta Headquarters
1100 Abernathy Road, Suite 725
Atlanta, GA 30328
Washington D.C. Office
601 New Jersey Avenue NW, Suite 610
Washington DC 20001
To update your subscription preferences, please email info@aahoa.com..