Click here if you are having trouble viewing this message.

Your Daily AAHOA Update for Tuesday, October 5,

 2021
Today's Top Stories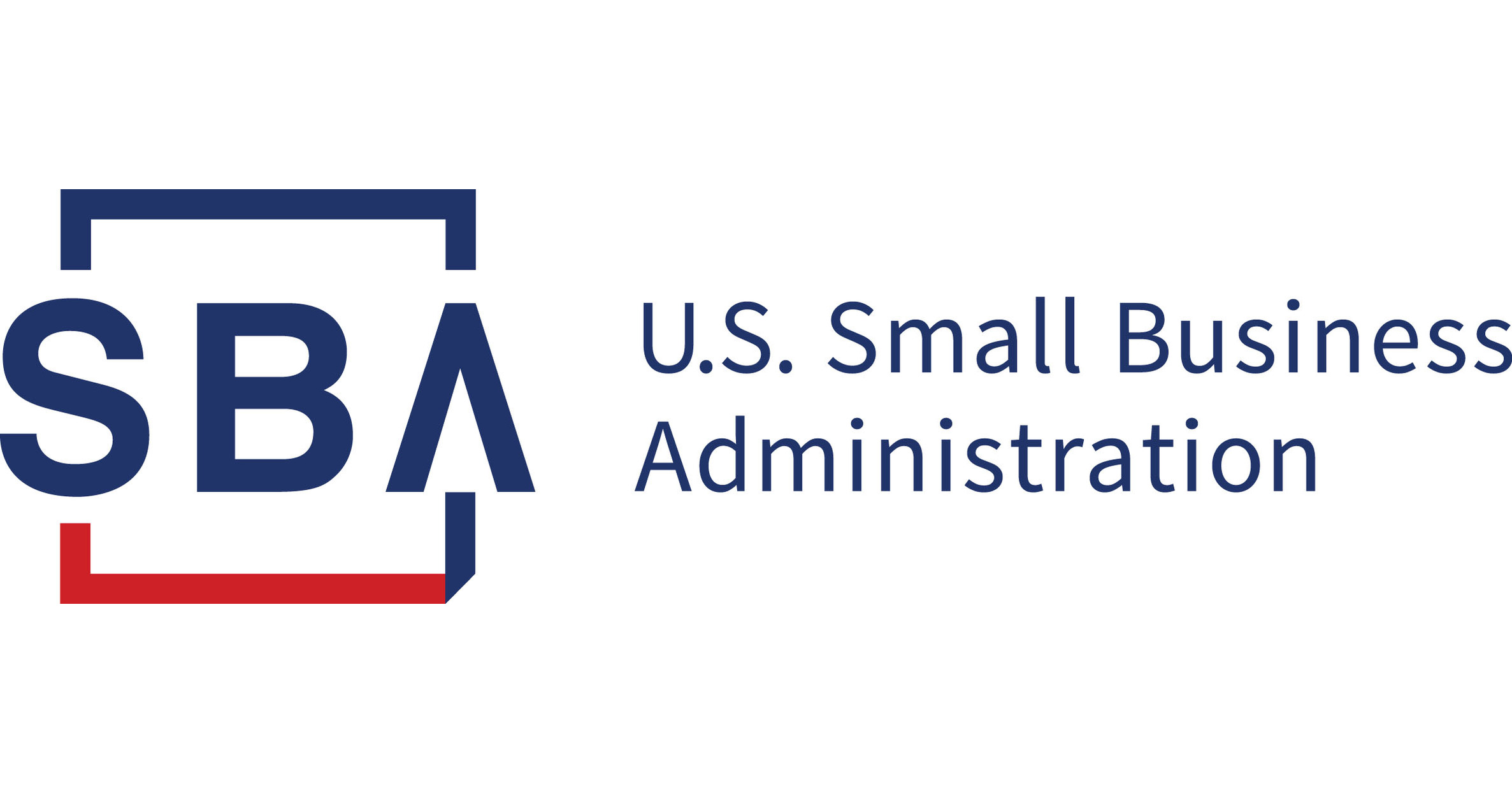 SBA Representatives to Host a Webinar Tomorrow on EIDL Applications and Loan Increases
Tomorrow at  12:30 p.m. EDT, SBA representatives will host a live webinar on the COVID-19 EIDL loan program. Attendees are encouraged to come with questions about the application process and how to apply for a loan increase.
AAHOA and SBA officials previously hosted a webcast on updates and enhancements to the EIDL program's terms and conditions and how they could benefit hoteliers. You can view the webcast on demand by following this link and filling out the registration form. We also have prepared a summary document for your use.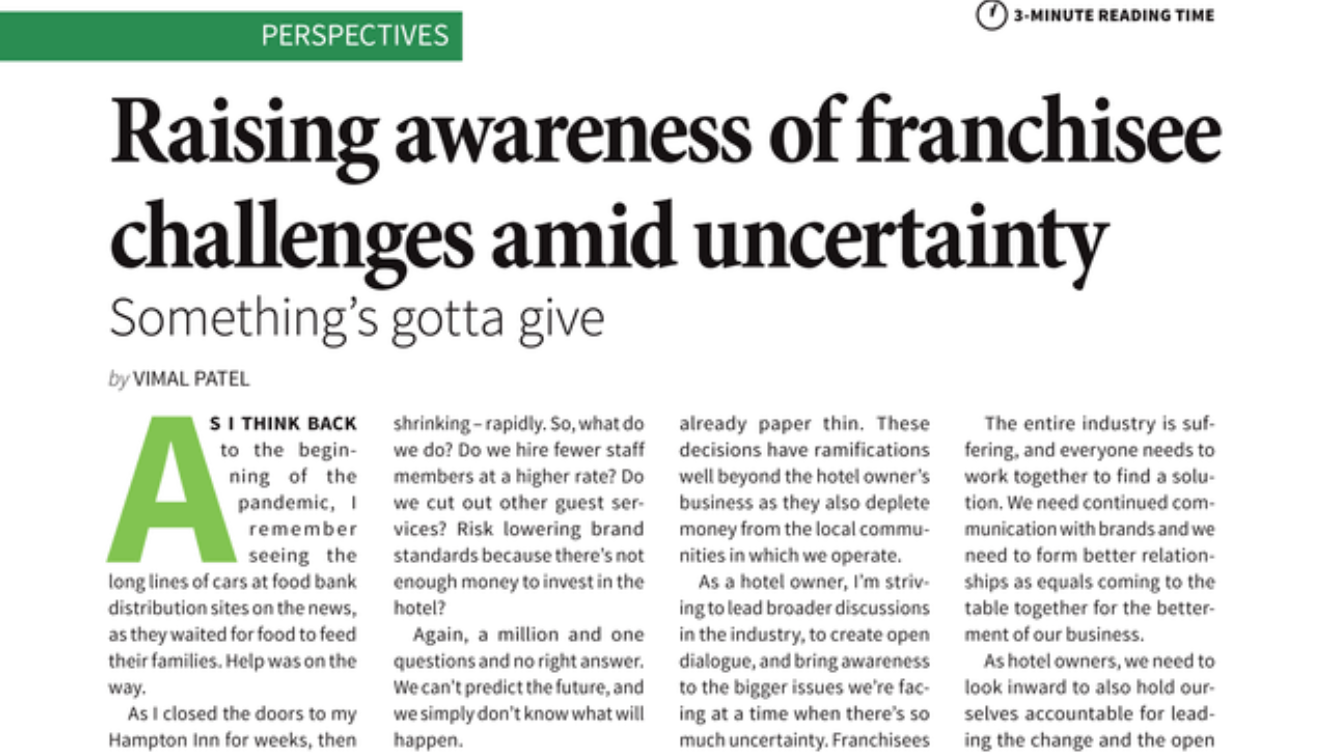 AAHOA Member Op-Ed: Raising Awareness of Franchisee Challenges Amid Uncertainty – Something's Gotta Give
In the October issue of Today's Hotelier magazine, AAHOA Member Vimal Patel shared his perspective on the state of the franchisor-franchisee relationship in the new normal brought on by the the COVID-19 pandemic: "While the pandemic is far from over, ... people are getting back to work and businesses are back open. But for hotel owners, a helping hand and short-term relief isn't sustainable. I'm grateful to remain in business thus far, but I'm frustrated and concerned about the future, and I know I'm not alone. … As a hotel owner, I'm striving to lead broader discussions in the industry, to create open dialogue, and bring awareness to the bigger issues we're facing at a time when there's so much uncertainty... As hotel owners, we need to look inward to also hold ourselves accountable for leading the change and the open dialogue that will lead to the betterment of the industry we love so much."
WSJ: Big Hotel Brands Bet on All-Inclusive Resorts to Counter COVID-19 Slump
Big hotel companies are adding more all-inclusive resorts, betting that the pandemic will boost a business model that encourages guests to stay in one place. These resorts, where customers pay a flat fee that covers their room, food, drinks, and other services, have recovered from the shock of the pandemic faster than other types of hotels, analysts say. They typically cater to tourists, who have been more eager to take trips again than business travelers. And they appeal to safety-conscious travelers who want to stay in one place to limit the risk of COVID-19.
Radisson Becomes Elite Sponsor of AAHOA Charity Golf Tournaments Through 2023
AAHOA Platinum Partner Radisson Hotel Group Americas has partnered with AAHOA as an Elite Sponsor of all charity golf events through 2023. These golf events have raised more than $500,000 over the past few years in support of charitable organizations providing services ranging from education and disease research funding to humanitarian efforts. "AAHOA is thankful for the well-established rapport we've created with Radisson Hotel Group Americas over the years, and for all of their support," said Ken Greene, AAHOA President & CEO. "We are looking forward to continuing that relationship along with Arjun, the new brand ambassador." AAHOA thanks Radisson for its dedicated partnership and sponsorship of these worthwhile charitable events!
AAHOA Florida Town Hall Meeting, in conjunction with NABHOOD, 5:30 p.m. EDT Thursday, October 7 - Miami, FL

2021 AAHOA Washington DC Area Regional Conference & Trade Show, 1 p.m. EDT Tuesday, October 12 - Alexandria, VA

AAHOA Northeast Regional Conference & Trade Show, 1 p.m. EDT Thursday, October 14 - Syracuse, NY

2021 AAHOA Mid South Regional Conference & Trade Show, 1 p.m. EDT Monday, October 18 - Louisville, KY

2021 AAHOA North Texas Regional Conference & Trade Show, 1 p.m. CDT Tuesday, October 19 - Irving, TX

2021 AAHOA Georgia Town Hall Meeting, 5 p.m. EDT Tuesday, October 19 - Cartersville, GA
Upcoming Industry Events & Webcasts
Tomorrow | JPMorgan Chase & Co. Virtual Women on the Move Leadership Day
Women are ready to reinvent a workplace that benefits everyone, and Club Blue Partner JPMorgan Chase is here to amplify their voices. Chase invites you to its sixth annual Women on the Move Leadership Day, 10:30 a.m. EDT tomorrow, October 6, where they'll discuss leadership lessons, career development, and shaping the workplace of the future. Attendees will hear from an array of inspiring women speakers. 
New AAHOA Webcast: Avendra's Hospitality Supply Chain and Cost Outlook for 2022
The global supply chain continues to be strained, impacting the hospitality industry like never before. Labor and supply shortages, now exacerbated by the COVID-19 Delta variant, along with rising prices have created various challenges for hotel operators. Join Eleanor Waddell, Vice President of Business Development at Club Blue Partner Avendra, as she reviews current supply chain challenges, inflation impacts, and what you can do to mitigate these issues. In addition, Avendra is making available to AAHOA Members its Cost Outlook 2022 Forecast, which features a long-term outlook on commodities, pricing, and market trends in the U.S., Canada, and Mexico.
3-3:30 p.m. EST Tuesday, October 26
What Members Are Saying...
"Hi, AAHOA team! It means so much to have AAHOA standing by our side. It changes lives. A sincere thank you."
–Friend of AAHOA
Was this email forwarded to you? You can opt in, or opt back in, to receive these directly by signing up at myaahoa.com.

Asian American Hotel Owners Association, Inc.
Atlanta Headquarters
1100 Abernathy Road, Suite 725
Atlanta, GA 30328
Washington D.C. Office
601 New Jersey Avenue NW, Suite 610
Washington DC 20001
To update your subscription preferences, please email info@aahoa.com..