Click here if you are having trouble viewing this message.

Your Weekly AAHOA Wrap-Up for Friday, October 1, 2021
Message from the President & CEO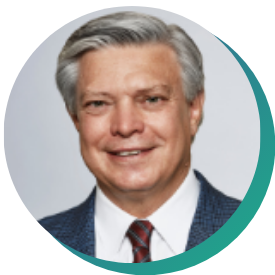 "Connecting with everyone at one of the many social events – there was never a dull moment!"
As we wrap up my first full week as President & CEO of AAHOA, I'm truly humbled by all well wishes and congratulations from all of you.
I spent this week in Phoenix for The Lodging Conference, and I enjoyed every minute of it. From the engaging discussions and presentations on industry trends and post-pandemic opportunities to moderating one of the General Sessions, this conference was informative and enlightening.
Connecting with everyone in attendance at one of the many social events, on top of all the educational elements, there was never a dull moment.
I'm also thrilled to announce some exciting changes coming to the AAHOA website. As you know, we recently started publishing data from the Oxford Economics study quantifying AAHOA's ownership and economic impact across the nation.
While many of you know AAHOA's deep roots and impact in the industry, this data is going live on our new landing page next week so it's easily accessible and visible for all to consume.
This is the first of many projects in the works, and we can't wait to share all the positive changes AAHOA has in store with all of you!
We are Team AAHOA, and we have so much more to accomplish together. 
See you soon, 
Ken Greene
AAHOA President & CEO
10 

New AAHOA Webcast: Meeting Evolving Guest Expectations in a High-Touch, Low-Contact World

 

It's becoming increasingly clear that to meet guests' evolving expectations, hospitality brands must continue to tailor their offerings around the contactless experiences that individuals have come to expect, while also retaining high levels of personalization as they plan for a resurgence in travel in 2022. Join us as Geoffrey Ryskamp, Vice President and Sector Head of Hospitality at Medallia, shares findings from the recent Return to Travel Consumer Report, which surveyed 1,000+ consumers to examine their behaviors and views toward travel. He will highlight the opportunities that exist for hospitality brands and outline key trends and technologies available to hotels to meet these challenges head on.

 

12-12:30 p.m. EST Wednesday, October 20
9 

HotStats: Here's What It's Like to Renovate a Hotel Amid a Pandemic

 

Overseeing a large hotel renovation is no easy feat. Complicating matters: a pandemic. But that was the exact charge that faced Aaron Kaupp, Regional Vice President and General Manager at The Carlton Tower Jumeirah (formerly the Jumeirah Carlton Tower), when the hotel's 18-month, $137-million renovation wrapped up in July. It was a huge effort and one that will greatly influence the hotel's future operations. Here's how Kaupp and his team made it happen.
8 

CoStar: Changes in Guest Behavior Challenge Hotel Housekeeping

 

As leisure guests returned to hotels in the spring and summer amid the pandemic, hotels have had to stay on top of their housekeeping game. A portion of these travelers are visiting in larger groups, are staying longer and are leaving bigger messes in the rooms, all of which is harder on the assets in general. Combined with new sanitary procedures and tighter labor pools for housekeepers in some markets, hotels are facing more challenges to keep guest rooms clean and fresh.
7 

Check Out Our Upcoming Live, In-Person Events!

 
6 

Secretary of Commerce Welcomes Travelers from 33 Countries Back to the U.S.

 

Gina M. Raimondo, U.S. Secretary of Commerce, recently announced that the U.S. would welcome international travelers from 33 countries back into the U.S starting in November. International travelers will need to be fully vaccinated, have a negative COVID test, and provide additional contact information to the airlines. AAHOA Chair Vinay Patel and the other members of the Travel and Tourism Committee welcome this boost to the struggling hospitality industry.
5 

Chase Invites You to Its Sixth Annual Women on the Move Leadership Day

 

Women are ready to reinvent a workplace that benefits everyone and is stronger than ever, and Club Blue Partner JPMorgan Chase is here to amplify their voices and provide tools, training, support, and opportunities to succeed. Chase invites you to its sixth annual Women on the Move Leadership Day, where they'll discuss leadership lessons, career development, and shaping the workplace of the future. Attendees will hear from an array of inspiring women speakers as well as the exceptional women of Chase's own Operating Committee. Don't miss this great opportunity to be inspired and energized!

 

10:30 a.m. EDT Wednesday, October 6
4 

AAHOA Chair Shares Insights on Two Leadership Panels at The Lodging Conference

 

AAHOA Chair Vinay Patel joined other top industry executives on two leadership panels this week as The Lodging Conference continues in Las Vegas. On a General Session panel moderated by No Vacancy Podcast host Glenn Haussman, Patel shared his thoughts on the main issue facing franchisees. "We're just looking for an efficient model. When you look back at the franchising model over the last 10 to 15 years … the profit margins have shrunk. … How do we make it more efficient where we make money like we did in the past?" Patel said. "If we're not able to make money, then we're just not going to grow this industry." During Wednesday's "Leaders in Hospitality" panel on the main stage, the topic of discussion was the labor shortage facing the industry. "As an industry, we've failed over the last 10 to 15 years. I've got two kids, it's not like they grow up and say ['I'm going to be'] a hotelier. It's, 'I'm going to be a doctor or an engineer' ... [Hospitality] is not a glorified industry," Patel said. He said the industry needs to do a better job of communicating to people at an earlier age, like high school and college students, that this industry has a lot of opportunities, whether it's in accounting, maintenance, marketing or technology.  
3 

Reminder: Small Business Administration Offers Paycheck Protection Program Direct Forgiveness Portal

 

The Small Business Administration opened a streamlined application portal to borrowers with Paycheck Protection Program loans of $150,000 or less. SBA Administrator Isabel Casillas Guzman stated that "the vast majority of businesses waiting for forgiveness have loans under $150,000. These entrepreneurs are busy running their businesses and are challenged by an overly complicated forgiveness process." Visit the SBA's PPP loan forgiveness page for more information. 
2 

LAST DAY! The Deadline to Submit an Application for AAHOA Secretary Is Today!

 

We are looking for motivated members who are eager to assist AAHOA in achieving its latest goals as set forth in the 2021-2023 Strategic Plan. Nominations for AAHOA Secretary are due no later than 12:59 p.m. EDT today, October 1. All Secretary candidates shall either be an elected, currently serving Board member or an outgoing Board member whose term expires on the day of elections. The nomination period for all other positions closes Feb. 14, 2022. Answer the call and volunteer to serve to help lead AAHOA into the future.
1 

AAHOA Statement on Federal Trade Commission Memo Addressing Vision and Priorities for the U.S. FTC

 

In a recent memo from U.S. Federal Trade Commission Chair Lina M. Khan, sent to commission staff and commissioners, she writes about the commission's vision and priorities for the FTC.

 

"First, we need to address rampant consolidation and the dominance that it has enabled across markets," she writes. "This will require both finding ways to strengthen our merger enforcement work as well as generally focusing our resources on scrutinizing dominant firms, where lack of competition makes unlawful conduct more likely."  

 

Khan continued, "Non-competes, repair restrictions, and exclusionary clauses are just some of the terms we have heard about in our public comments. Consumers, workers, franchisees [emphasis added], and other market participants are at a significant disadvantage when they are unable to negotiate freely over terms and conditions.

 

This statement from Khan directly aligns with AAHOA's advocacy initiatives related to online travel agencies (OTAs) and protections for franchisees.

 

"It's clear that Commissioner Khan is working to ensure the FTC is in tune with the real problems that Americans are facing on a day-to-day basis," AAHOA President and CEO Ken Greene said, "AAHOA applauds the points raised and hopefully it will bring about more transparency to create an equitable and prosperous economy for all."
Was this email forwarded to you? You can opt in, or opt back in, to receive these directly by signing up at myaahoa.com.

Asian American Hotel Owners Association, Inc.
Atlanta Headquarters
1100 Abernathy Road, Suite 725
Atlanta, GA 30328
Washington D.C. Office
601 New Jersey Avenue NW, Suite 610
Washington DC 20001
To update your subscription preferences, please email info@aahoa.com..