Click here if you are having trouble viewing this message.

Your Daily AAHOA Update for Tuesday

, September 28

, 2021
Today's Top Stories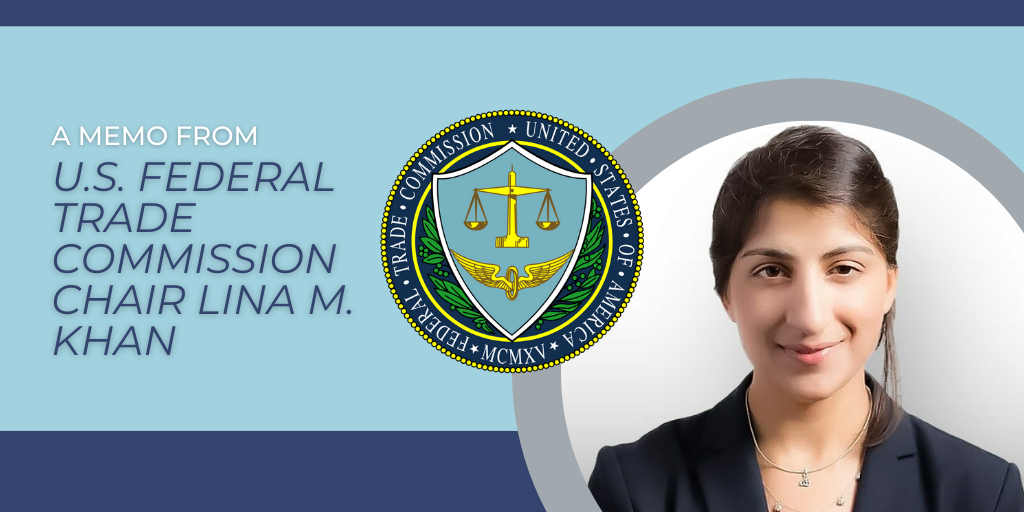 AAHOA Statement on Federal Trade Commission Memo Addressing Vision and Priorities for the FTC
In a recent memo from U.S. Federal Trade Commission (FTC) Chair Lina M. Khan, sent to commission staff and commissioners, she writes about the commission's vision and priorities for the FTC.
"First, we need to address rampant consolidation and the dominance that it has enabled across markets," she writes. "This will require both finding ways to strengthen our merger enforcement work as well as generally focusing our resources on scrutinizing dominant firms, where lack of competition makes unlawful conduct more likely."  
Khan continued, "Non-competes, repair restrictions, and exclusionary clauses are just some of the terms we have heard about in our public comments. Consumers, workers, franchisees, and other market participants are at a significant disadvantage when they are unable to negotiate freely over terms and conditions.
This statement from Khan directly aligns with AAHOA's advocacy initiatives related to online travel agencies (OTAs) and protections for franchisees.
"It's clear that Commissioner Khan is working to ensure the FTC is in tune with the real problems that Americans are facing on a day-to-day basis," AAHOA President and CEO Ken Greene said, "AAHOA applauds the points raised and hopefully it will bring about more transparency to create an equitable and prosperous economy for all."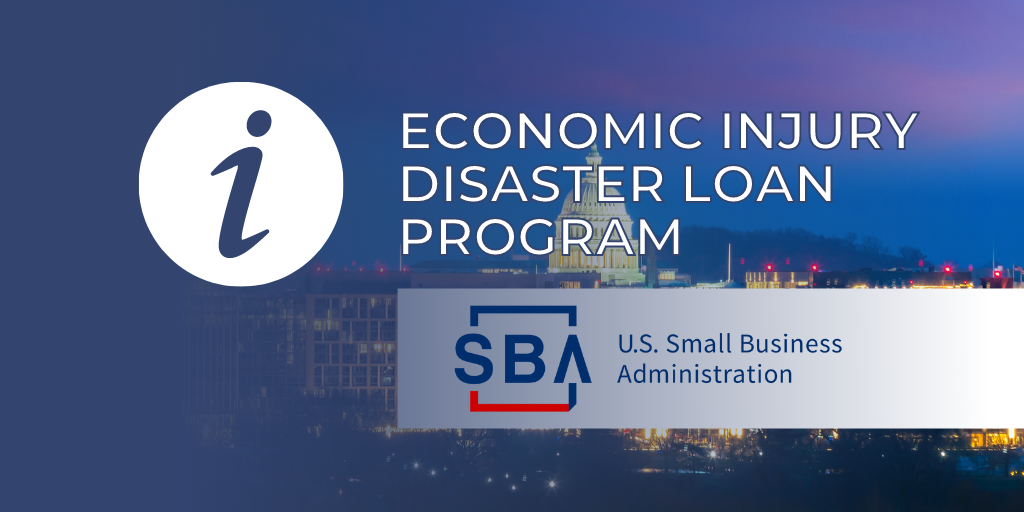 Missed the EIDL Updates? Join U.S. Travel and the SBA Tomorrow for Another Live Webinar Followed by Q&A
Earlier this month, Small Business Administrator Isabella Casillas Guzman announced major enhancements to the Economic Injury Disaster Loan program. In the days following the announcement, AAHOA and SBA officials hosted a webcast on the updates and enhancements to the EIDL program's terms and conditions and how they could benefit hoteliers. You can view a recording of the event by following this link. We have also prepared a summary document for your use.
Tomorrow, the U.S. Travel Association and the SBA are hosting another live webinar followed by an extensive Q&A session. If you were unable to attend AAHOA's webcast and would like to ask SBA officials questions about the EIDL program, please register for the U.S. Travel Association's event at 12:30 p.m. EDT tomorrow, Wednesday, September 29. 
STR: Seasonal Slowing for Some, RevPAR Surpluses for Others
STR's monthly 51-chart map focusing on revenue per available room (RevPAR) on a total-room-inventory basis shows a variety of recent national/regional market trends as well as the general pace of the industry's continued recovery from the pandemic. 
CoStar: Changes in Guest Behavior Challenge Hotel Housekeeping
As leisure guests returned to hotels in the spring and summer, hotels have had to stay on top of their housekeeping game. A portion of these travelers are visiting in larger groups, are staying longer, and are leaving bigger messes in the rooms, all of which is harder on the assets in general. Combined with new sanitary procedures and tighter labor pools for housekeepers in some markets, hotels are facing more challenges to keep guest rooms clean and fresh.
Chase Invites You to Its Sixth Annual 'Women on the Move Leadership Day'
Women are ready to reinvent a workplace that benefits everyone, and Club Blue Partner JPMorgan Chase is here to amplify their voices. Chase invites you to its sixth annual Women on the Move Leadership Day, 10:30 a.m. EDT Wednesday, October 6, where they'll discuss leadership lessons, career development, and shaping the workplace of the future. Attendees will hear from an array of inspiring women speakers. 
AAHOA Southeast Texas Town Hall Meeting, 5 p.m. CDT Wednesday, September 29 - College Station, TX

AAHOA Florida Town Hall Meeting, 5:30 p.m. EDT Thursday, October 7 - Miami, FL

2021 AAHOA Washington DC Area Regional Conference & Trade Show, 1 p.m. EDT Tuesday, October 12 - Alexandria, VA

AAHOA Northeast Regional Conference & Trade Show, 1 p.m. EDT Thursday, October 14 - Syracuse, NY

2021 AAHOA Mid South Regional Conference & Trade Show, 1 p.m. EDT Monday, October 18 - Louisville, KY

2021 AAHOA North Texas Regional Conference & Trade Show, 1 p.m. CDT Tuesday, October 19 - Irving, TX

2021 AAHOA Georgia Town Hall Meeting, 5 p.m. EDT Tuesday, October 19 - Cartersville, GA
Upcoming Industry Events & Webcasts
AAHOA President & CEO, Female Director Western Division to Speak at Global Hospitality Summit
AAHOA President & CEO Ken Greene and Female Director Western Division Tejal N. Patel will be featured speakers at the Global Hospitality Summit. The free virtual event brings together the most influential hospitality leaders to discuss topical matters confronting the hospitality industry. The keynote speaker is Horst Schulze, co-founder of the Ritz-Carlton Hotel Company, who has been acclaimed as the leading hotelier in the world. 
November 9-10
HX: The Hotel Experience Powered by AAHOA Returns to the Big Apple!
HX: The Hotel Experience Powered by AAHOA is returning to New York City's Javits Center on November 14-15. HX serves as a community for hospitality professionals, offering unparalleled access to market-leading operators who are committed to sharing education, solutions, creativity, and innovation. And don't miss the AAHOA Young Professional Hoteliers Reception, which gives the next generation of hospitality professionals the chance to connect with like-minded peers.
November 14-15
What Members Are Saying...
"I am proud to say that I am AAHOA member. Thank you very much and continue your course."
–AAHOA Member
Was this email forwarded to you? You can opt in, or opt back in, to receive these directly by signing up at myaahoa.com.

Asian American Hotel Owners Association, Inc.
Atlanta Headquarters
1100 Abernathy Road, Suite 725
Atlanta, GA 30328
Washington D.C. Office
601 New Jersey Avenue NW, Suite 610
Washington DC 20001
To update your subscription preferences, please email info@aahoa.com..