Click here if you are having trouble viewing this message.

Your Daily AAHOA Update for Monday

, September 27

, 2021
Today's Top Stories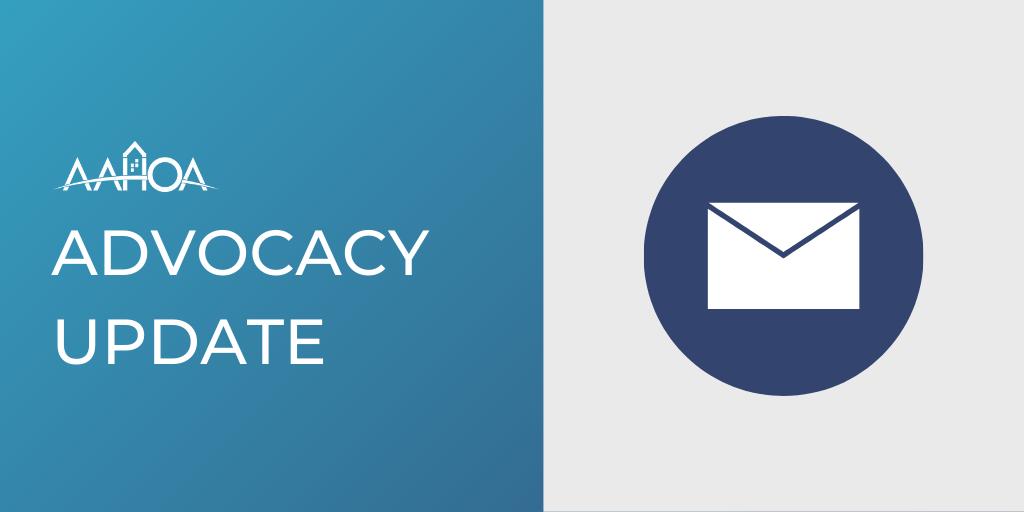 AAHOA Joins a Coalition Opposing Partnership Tax Reform
AAHOA has joined more than 20 other national organizations in signing a letter in opposition to U.S.-Senator Ron Wyden's proposal to restructure pass-through tax rules and raise $172 billion in additional taxes from the country's partnerships and LLCs. As the hospitality and real estate industries work to recover from the devastating effects of the pandemic, raising taxes on professional partnerships would seriously hamper our industries' efforts to recover lost jobs and infuse capital in their communities.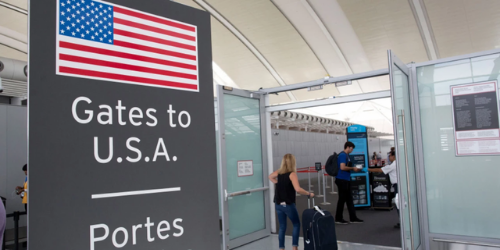 Secretary of Commerce Welcomes Travelers from 33 Countries Back to the U.S.
Gina M. Raimondo, U.S. Secretary of Commerce, recently announced that the U.S. would welcome international travelers from 33 countries back into the U.S starting in November. International travelers will need to be fully vaccinated, have a negative COVID test, and provide additional contact information to the airlines. AAHOA Chair Vinay Patel and the other members of the Travel and Tourism Committee welcome this boost to the struggling hospitality industry.
Business Travel, a Pillar of Hotel Revenue, Remains Absent; Recovery Still Far Off
The hotel industry has largely rebounded from the pandemic, but data and industry experts say it's still missing a vital part of its business: corporate travelers. U.S. hotel occupancy returned to pre-pandemic levels this summer, with a 69.6% occupancy rate in July, the highest rate since August 2019, according to STR. But experts say the gains have been powered largely by vacationers and leisure travel. Business travel remains almost entirely absent, a trend that has experts concerned heading into winter.
HotStats: Here's What It's Like to Renovate a Hotel Amid a Pandemic
Overseeing a large hotel renovation is no easy feat. Complicating matters: a pandemic. But that was the exact charge that faced Aaron Kaupp, Regional Vice President and General Manager at The Carlton Tower Jumeirah (formerly the Jumeirah Carlton Tower), when the hotel's 18-month, $137-million renovation wrapped up in July. It was a huge effort and one that will greatly influence the hotel's future operations. Here's how Kaupp and his team made it happen.
AAHOA Southeast Texas Town Hall Meeting, 5 p.m. CDT Wednesday, September 29 - College Station, TX

AAHOA Florida Town Hall Meeting, 5:30 p.m. EDT Wednesday, October 7 - Miami, FL

2021 AAHOA Washington DC Area Regional Conference & Trade Show, 1 p.m. EDT Tuesday, October 12 - Alexandria, VA

AAHOA Northeast Regional Conference & Trade Show, 1 p.m. EDT Thursday, October 14 - Syracuse, NY

2021 AAHOA Mid South Regional Conference & Trade Show, 1 p.m. EDT Monday, October 18 - Louisville, KY

2021 AAHOA North Texas Regional Conference & Trade Show, 1 p.m. CDT Tuesday, October 19 - Irving, TX

2021 AAHOA Georgia Town Hall Meeting, 5 p.m. EDT Tuesday, October 19 - Cartersville, GA
Upcoming Events & Webcasts
TODAY | Join AAHOA Officers As The Lodging Conference Gets Under Way
The Lodging Conference, which kicked off earlier today in Phoenix, is bringing together the hotel industry's most influential owners, operators, presidents, CEOs, and dealmakers to strategize about every aspect of the industry's development, finance, franchising, management, construction, design, and operations. All five AAHOA Officers and the Past Chair are on hand to share their insights and expertise, and we also are hosting an AAHOA Reception at the Isle of Capri inside the JW Marriott Phoenix Desert Ridge. This conference offers attendees the unique opportunity to actually participate in the discussions and help solve problems, so stay tuned on social media to hear about the latest coming out of Phoenix!
September 27-30
eCornell: Women in Hospitality and Travel – Opportunities, Challenges, and Progress
Women make up 50% of the workforce in hospitality and travel yet only 12% of leadership positions. What opportunities are available? What progress is being made? During this hour-long webcast, you'll hear from industry and academic leaders as they share stories of their own career challenges, victories, and personal leadership values; organizational best practices for supporting women in the workforce; and predictions for the future. You'll learn the challenges faced by women seeking and holding leadership positions in the hospitality industry and ways to overcome them, how all leaders and organizations can better support women in the workplace, and predictions for the future of women in hospitality.
1:30 p.m. EDT Thursday, September 30
What Members Are Saying...
"It was lovely speaking with you. I thank you for providing me with the following resources. I will start here. If I require additional help, I'll be sure to reach out. Thanks again."
–AAHOA Member, CA
Was this email forwarded to you? You can opt in, or opt back in, to receive these directly by signing up at myaahoa.com.

Asian American Hotel Owners Association, Inc.
Atlanta Headquarters
1100 Abernathy Road, Suite 725
Atlanta, GA 30328
Washington D.C. Office
601 New Jersey Avenue NW, Suite 610
Washington DC 20001
To update your subscription preferences, please email info@aahoa.com..