Click here if you are having trouble viewing this message.

Your Daily AAHOA Update for Wednesday

, September 22

, 2021
Today's Top Stories
Reminder: the Employee Retention Tax Credit Extended to December 31, 2021
The American Rescue Plan Act, passed in March, extended the Employee Retention Credit through the end of the year. This credit allows eligible employers of businesses impacted by the pandemic to claim a credit for paying qualified wages to employees. According to the Internal Revenue Service, eligible employers can claim up to $7,000 per employee for each quarter. The maximum credit is $28,000 for an employee for 2021. Click here for more information. 
Reminder: Tax Credits Available to Employers Providing Time Off for COVID-19 Vaccinations
The American Rescue Plan offers a tax credit for small and midsize employers to be reimbursed for providing paid time off for their employees to receive and recover from COVID-19 vaccinations. For more information on eligibility and how to apply, visit the Internal Revenue Service's dedicated webpage on vaccination tax credits. Vaccinations are a great means to ensure the safety of your employees and the confidence of your guests. Sign the Pledge to Protect today and visit our landing page for more information.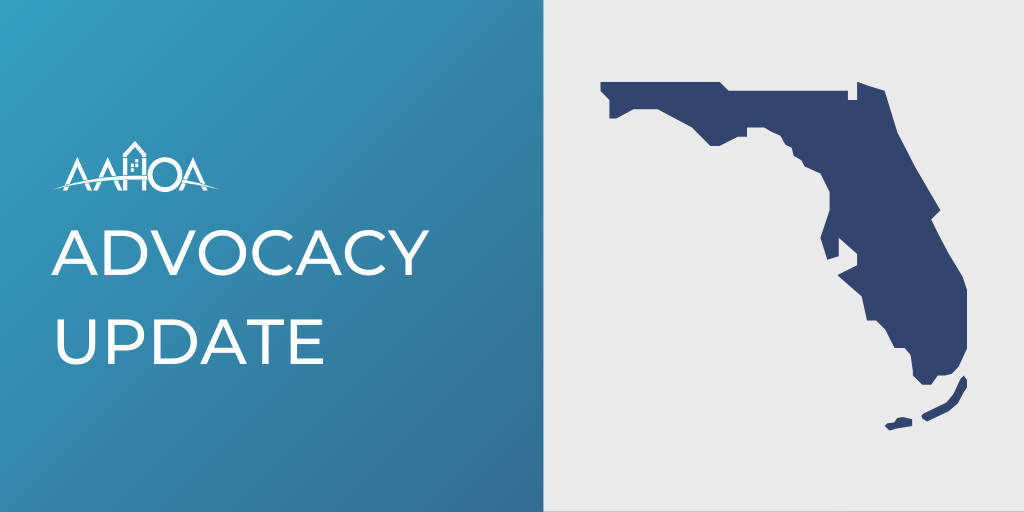 AAHOA in Florida: Officers, Members, and the Team Meet with Florida Lawmakers
Last week, AAHOA Treasurer Bharat Patel, Florida Regional Director Rahul Patel, Danny Gaekwad, Aakash Patel, and Eric Reinarman, AAHOA Policy Counsel and Director of State and Local Government Affairs, met with legislators from the Florida Senate and House of Representatives to advocate for laws and policies that will benefit AAHOA Members in the state. The AAHOA team's primary message? Leveling the playing field with short-term rentals. Rahul and Bharat made AAHOA's voice heard loud and clear: Short-term rental owners and the platforms that support them should abide by the same laws as hotels and every other business. They must register their businesses with the state, pay taxes, follow all applicable laws and regulations, and remove illegal listings.
Today's Hotelier: Forward Facing – While Sorting Through the Effects of the Pandemic, Hoteliers Look to the Future
The recent pandemic offered lessons aplenty for hoteliers. But there is one that many in the industry may consider one of the most important, rising above things like streamlining check-in procedures, scaling back housekeeping, or getting creative when considering new amenities. "We realized our employees are our No. 1 asset," Kirk Pederson, president of Sightline Hospitality, said. "And we have to take care of them first. That's it. End of discussion. Bottom line."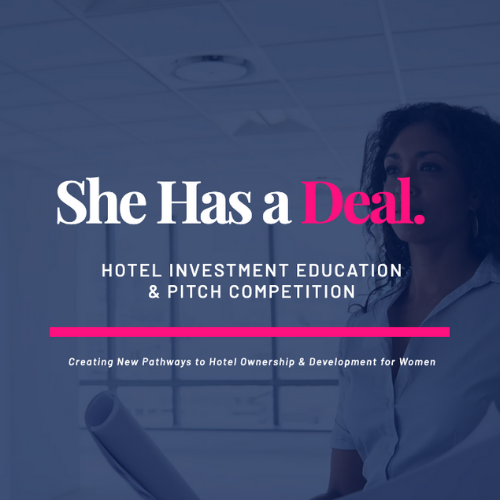 SHaD: Application Deadline for Pitch Competition Extended to September 24
Calling all aspiring women hotel owners! You still have time to be a part of the She Has a Deal Pitch Competition 2022 and join a community of fierce lady hoteliers. SHaD has extended the application deadline for the Early Careerist track until September 24. The competition creates a pathway by expanding the participants' knowledge of investing in hotels and encourages them to pursue hotel ownership and development, so share the news with your daughter, sister, or niece to apply today.
2021 AAHOA Alabama Regional Conference & Trade Show, 1 p.m. EDT Thursday, September 23 - Birmingham, AL

2021 AAHOA North Pacific Regional Conference & Trade Show, 8 a.m. PDT Thursday, September 23 - San Jose, CA

AAHOA Southeast Texas Town Hall Meeting, 5 p.m. CDT Wednesday, September 29 - College Station, TX

AAHOA Florida Town Hall Meeting, 5 p.m. EDT Wednesday, October 6 - Miami, FL

2021 AAHOA Washington D.C. Area Regional Conference & Trade Show, 1 p.m. EDT Tuesday, October 12 - Alexandria, VA
Upcoming Events & Webcasts
AAHOA Interim President & CEO, Female Director Western Division to Speak at Global Hospitality Summit
AAHOA Interim President & CEO Ken Greene and Female Director Western Division Tejal N. Patel will be featured speakers at the Global Hospitality Summit. The free virtual event, brings together 50 of the world's most influential hospitality leaders from various countries to discuss topical matters confronting the hospitality industry. The keynote speaker for the summit is Horst Schulze, co-founder of the Ritz-Carlton Hotel Company, who has been acclaimed as the leading hotelier in the world. Don't miss this prime opportunity to meet industry thought leaders and benefit from their insights, collaborate with companies and professionals working in your space, and network with fellow industry professionals and build new relationships.
November 9-10
eCornell: Women in Hospitality and Travel – Opportunities, Challenges, and Progress
Women make up 50% of the workforce in hospitality and travel yet only 12% of leadership positions. What opportunities are available? What progress is being made? During this hour-long webcast, you'll hear from industry and academic leaders as they share stories of their own career challenges, victories, and personal leadership values; organizational best practices for supporting women in the workforce; and predictions for the future. You'll learn the challenges faced by women seeking and holding leadership positions in the hospitality industry and ways to overcome them, how all leaders and organizations can better support women in the workplace, and predictions for the future of women in hospitality.
1:30 p.m. EDT Thursday, September 30
What Members Are Saying...
"Thank you for your unwavering dedication."
–AAHOA Facebook Post
Was this email forwarded to you? You can opt in, or opt back in, to receive these directly by signing up at myaahoa.com.

Asian American Hotel Owners Association, Inc.
Atlanta Headquarters
1100 Abernathy Road, Suite 725
Atlanta, GA 30328
Washington D.C. Office
601 New Jersey Avenue NW, Suite 610
Washington DC 20001
To update your subscription preferences, please email info@aahoa.com..