Click here if you are having trouble viewing this message.

Your Daily AAHOA Update for Thursday

, September 16

, 2021
Today's Top Stories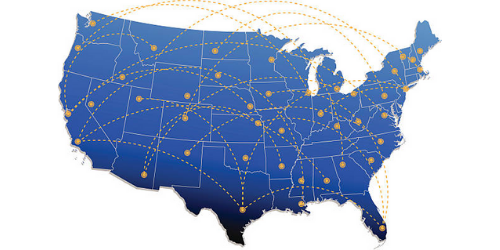 Coast to Coast News
North Carolina: NCRLA Provides Update on HOPE Program Bill as it Moves to the Senate
From the desk of the NCRLA: "The NC Senate passed House Bill 110: Landlord Submission of HOPE Application, which would allow landlords to apply to North Carolina's HOPE program for rental assistance on behalf of their tenants, on a largely party-line vote Wednesday. The bill would allow applications to The Housing Opportunities and Prevention of Evictions (HOPE) Program to be eligible for hotel or motel costs, reasonable late fees, and utility or energy costs for renters' households. The bill would also allow applications to date back to March 13, 2020—the date of the coronavirus emergency declaration."
Florida: FRLA Reminds Florida Businesses of the Minimum Wage Increase
Florida's minimum wage will increase to $10 per hour at the end of the month. Florida voters approved Amendment 2 in November of 2020, which amended the state's constitution to incrementally increase the minimum wage to $15 per hour by 2026. Visit the FRLA minimum wage webpage to learn more. 
Virginia: Prince William County Plans Allocation of Federal Stimulus Funds
The President of the Virginia Restaurant, Lodging & Travel Association, Eric Terry, says it was a great team effort between VRLTA and AAHOA Members. Terry adds they have similar pending requests in 4-5 other counties across Virginia. "VRLTA along with AAHOA and AHLA have been combining our efforts to obtain both state and local relief for our hotels. Members of each have been advocating for help and we are pleased that these efforts are  beginning to see results," said Terry.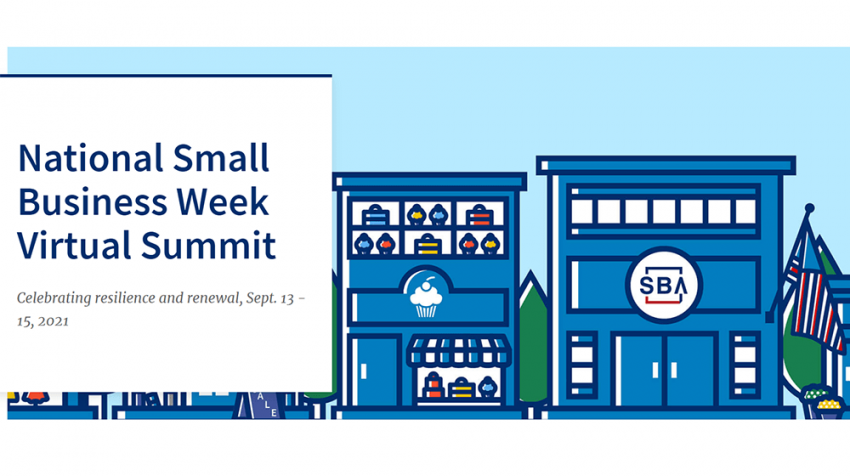 National Small Business Week Administration Briefing for the AA and NHPI Community
Please join the White House and WHIAANHPI as we celebrate National Small Business Week. Deputy Secretary Julie Su from the U.S. Department of Labor; Han Nguyen, Acting Associate Administrator in the Office of Communications and Public Liaison at the SBA; and other senior administration officials will provide an overview of the economic opportunities and resources in the federal government for the AA and NHPI small business community. There will also be special remarks from Erika Moritsugu, Deputy Assistant to the President and AA and NHPI Senior Liaison; Krystal Ka'ai, Executive Director of the White House Initiative on AA and NHPIs; Michael Negron, NEC Small Business Policy Advisor; and other White House officials.
2:30 p.m. EDT, Friday, September 17
STR: U.S. hotel results for week ending 11 September
U.S. hotel performance fell slightly from the previous week, according to STR's latest data through 11 September. 
5-11 September 2021 (percentage change from comparable week in 2019*):
Occupancy: 60.0% (-13.6%)

Average daily rate (ADR): US$130.82 (-1.4%)

Revenue per available room (RevPAR): US$78.46 (-14.8%)
Despite the week-over-week dip, performance levels were solid on an absolute basis considering it was the week of Labor Day as well as Rosh Hashanah from Monday through Wednesday
2021 AAHOA North Central Regional Conference & Trade Show, 1 p.m. EDT Tuesday, September 21 - Toledo, OH

2021 AAHOA Alabama Regional Conference & Trade Show, 1 p.m. EDT Thursday, September 23 - Birmingham, AL

2021 AAHOA North Pacific Regional Conference & Trade Show, 8 a.m. PDT Thursday, September 23 - San Jose, CA

AAHOA Southeast Texas Town Hall Meeting, 5 p.m. CDT Wednesday, September 29 - College Station, TX
Upcoming Events & Webcasts
Join AAHOA and the Industry at The Lodging Conference
The Lodging Conference, set for September 27-30 in Phoenix, brings together the hotel industry's most influential owners, operators, presidents, CEOs, and dealmakers to strategize about every aspect of the industry's development, finance, franchising, management, construction, design, and operations. Hear from all five AAHOA Officers and Past Chair during this unique conference that offers attendees the opportunity to actually participate in the discussions and help solve problems.
September 27-30
NABHOOD: 25th Annual African American Hotel Ownership & Investment Summit Set
NABHOOD's 25th Annual African American Hotel Ownership & Investment Summit will take place in October at the Miami Marriott Biscayne Bay Hotel. The three-day educational summit is designed to educate attendees on how to become a hotel owner or investor, share lodging and industry trends, learn how to market to minorities, and look at diversity issues that continue to affect the hospitality industry
October 6-8
What Members Are Saying...
"I wanted to say AAHOA is doing an excellent job with all the content and help through all of this. Keep up the great work and looking forward to normalcy where we can have another face-to-face meeting soon."
–AAHOA Member from Idaho
Was this email forwarded to you? You can opt in, or opt back in, to receive these directly by signing up at myaahoa.com.

Asian American Hotel Owners Association, Inc.
Atlanta Headquarters
1100 Abernathy Road, Suite 725
Atlanta, GA 30328
Washington D.C. Office
601 New Jersey Avenue NW, Suite 610
Washington DC 20001
To update your subscription preferences, please email info@aahoa.com..