Click here if you are having trouble viewing this message.

Your Daily AAHOA Update for Wednesday

, September 15

, 2021
Today's Top Stories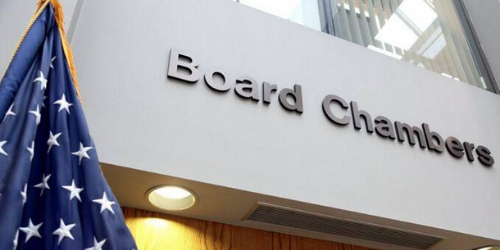 Prince William County Plans Allocation of Federal Stimulus Funds
The President of the Virginia Restaurant, Lodging & Travel Association, Eric Terry, says it was a great team effort between VRLTA and their members and AAHOA Members. Terry adds they have similar pending requests in 4-5 other counties across Virginia. "VRLTA along with AAHOA and AHLA have been combining our efforts to obtain both state and local relief for our hotels. Members of each have been advocating for help and we are pleased that these efforts are  beginning to see results," said Terry. 
More grants and aid to local businesses and funds to help county residents struggling with the effects of the COVID-19 pandemic are among the top recommended uses for Prince William County's latest round of federal stimulus money. During a work session on Tuesday, the Board of County Supervisors discussed how to spend its allocation from the American Rescue Plan. The county is receiving $91.4 million in two installments from the relief package. The first $45.7 million payment was allocated May 19. The county has at least two years to spend the money. County Executive Chris Martino said staff originally believed the county could use a large portion of the funding for economic recovery, but is shifting some funds back into response efforts as case numbers are reaching levels similar to earlier in the pandemic.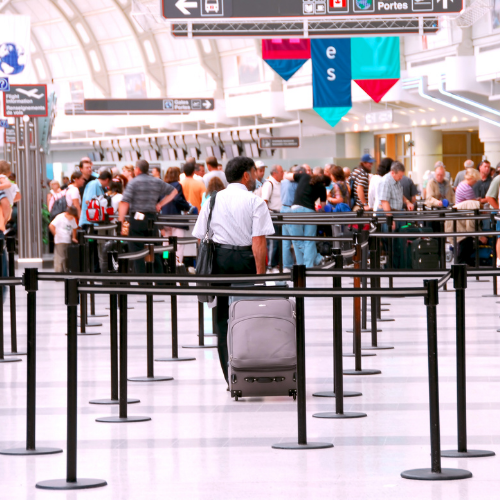 WTTC: U.S. economy faces daily loss of nearly $198M due to travel restrictions
Latest research conducted by the World Travel & Tourism Council (WTTC) on inbound international travel spend has found that the U.S. economy faces a daily potential loss of nearly $198 million should current border restrictions remain.
Based on 2019 levels, of the top 20 most important markets in terms of inbound spending, less than half are currently granted access to the U.S., severely impacting the recovery of the country's travel & tourism sector. Data is based on the inbound spending to the U.S. by countries that are still closed off to travel as listed by the Centers of Disease Control & Prevention (CDC).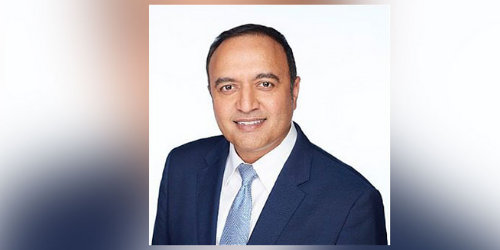 Vinay Patel takes over as AAHOA chair during time of transition: 
At the recent AAHOA Convention & Trade Show—the first major convention in Dallas since the onset of the pandemic—Virginia hotelier Vinay Patel took the reins as the new chair of the association's board of directors.
As Patel takes over the role in a year of transition for the industry and the association itself, he said that the one word he would use to describe his thoughts on the new role is "excitement." "There are a lot of changes in the industry, a lot of changes in our association, a lot of changes everywhere, especially coming back from pandemic," he said. "I, myself, as a hotelier have changed over the last 18 months. With all the changes, it's always good to lead because obviously you can influence [things]in the long run. I think the decisions that we make today will impact us in the industry and our association for the long term. I'm just proud and excited to be in this role in this year."
2021 AAHOA Upper Midwest Regional Conference & Trade Show, 1 p.m. CDT Thursday, September 16 - Elmhurst, IL 

2021 AAHOA North Central Regional Conference & Trade Show, 1 p.m. EDT Tuesday, September 21 - Toledo, OH

2021 AAHOA Alabama Regional Conference & Trade Show, 1 p.m. EDT Thursday, September 23 - Birmingham, AL

2021 AAHOA North Pacific Regional Conference & Trade Show, 8 a.m. PDT Thursday, September 23 - San Jose, CA

AAHOA Southeast Texas Town Hall Meeting, 5 p.m. CDT Wednesday, September 29 - College Station, TX
Upcoming Events & Webcasts
HITEC® Heads to Dallas, TX, in Late September
The Hospitality Industry Technology Exposition and Conference is the world's largest and oldest hospitality technology event and brings the brightest minds and hottest technologies from across the globe together in one place. HITEC® offers attendees essential education, access to top hospitality technology industry experts, and the resources to find cost-effective ways to improve company bottom lines. AAHOA Members get a complimentary pass to the trade show floor, so fill out this form and where it says "Name of referring exhibitor," enter "AAHOA."
September 23-24
25th Annual Intl. African American Hotel Ownership & Investment Summit & Trade Show
NABHOOD's 25th Annual African American Hotel Ownership & Investment Summit is a 3-day educational summit designed to educate attendees on how to become a hotel owner or investor, share lodging & industry trends, learn how to market to minorities and look at diversity issues affecting the hospitality industry.
The 8th Annual International Multicultural & Heritage Tourism Summit is a 2-day educational summit designed to educate tourism, travel and hospitality industry professionals on the 100+ billion African American travel market while highlighting cultural heritage experiences, revenue opportunities and amazing destinations across the US and Caribbean.
November 9-10
What Members Are Saying...
Thank you and everyone at AAHOA for all that you do in general to advocate on behalf of all franchisees.
–AAHOA Member from Tennessee
Was this email forwarded to you? You can opt in, or opt back in, to receive these directly by signing up at myaahoa.com.

Asian American Hotel Owners Association, Inc.
Atlanta Headquarters
1100 Abernathy Road, Suite 725
Atlanta, GA 30328
Washington D.C. Office
601 New Jersey Avenue NW, Suite 610
Washington DC 20001
To update your subscription preferences, please email info@aahoa.com..