Click here if you are having trouble viewing this message.

Your Daily AAHOA Update for Tuesday

, September 14

, 2021
Today's Top Stories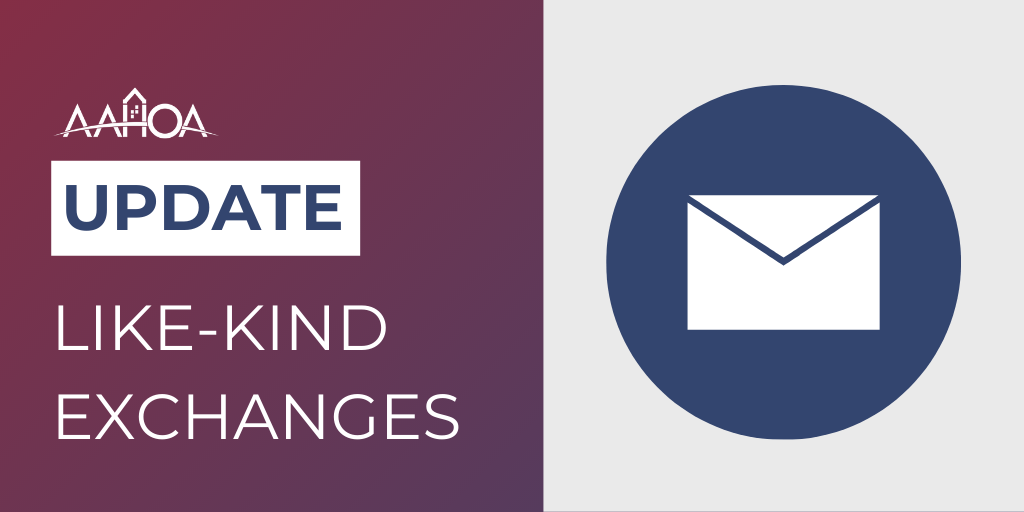 The 1031 Impact Coalition Bolsters Online Presence 
AAHOA and 14 of our industry partners formed the 1031 Impact Coalition to advocate for the preservation of IRC Section 1031 like-kind exchanges. LKEs have been a vital tool for hoteliers to grow their businesses and invest in their local communities. View the AAHOA report on LKEs to learn more. AAHOA is proud to take part in the 1031 Impact Coalition and contribute to recent online campaigns. This morning, the coalition ran an advertisement in Politico's Morning Money Newsletter. Visit the coalition website to learn more about the efforts to preserve LKEs.
A Message From the 1031 Impact Coalition
"For 100 years, 1031 like-kind exchanges have helped ordinary Americans grow and expand their businesses. 1031 allows business owners to invest in workers, buildings, and their companies, which provides jobs, boosts local tax revenue, and facilitates economic development. And 1031 provides a pathway to improve all of the above, including underserved communities, when business owners can invest and expand at a lower cost. Altogether, like-kind exchanges support 568,000 jobs and add $55 billion to GDP."
AAHOA recently joined a coalition of organizations in sending a letter to Congress urging lawmakers to preserve the current law on Section 1031 (Like-Kind Exchanges):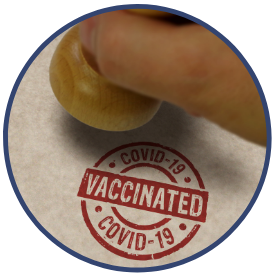 What Franchisees Need to Know About President Biden's Planned Workplace Vaccine Mandates 
Join Fisher Phillips attorneys Andria Ryan, Hagood Tighe and Patrick Dennison to discuss the latest information about the Biden administration's most recent strategy to get the private workforce vaccinated. 
 Topics addressed will include:
Pros and cons of moving to mandatory vaccination

Steps to prepare for compliance

How to handle accommodation requests
They will also provide an overview of unanswered questions, as this is yet another developing area of the law for employers.
1 p.m. EDT Wednesday, Sept. 15
2021 AAHOA Upper Midwest Regional Conference & Trade Show, 1 p.m. CDT Thursday, September 16 - Elmhurst, IL 

2021 AAHOA North Central Regional Conference & Trade Show, 1 p.m. EDT Tuesday, September 21 - Toledo, OH

2021 AAHOA Alabama Regional Conference & Trade Show, 1 p.m. EDT Thursday, September 23 - Birmingham, AL

2021 AAHOA North Pacific Regional Conference & Trade Show, 8 a.m. PDT Thursday, September 23 - San Jose, CA

AAHOA Southeast Texas Town Hall Meeting, 5 p.m. CDT Wednesday, September 29 - College Station, TX
Upcoming Events & Webcasts
Littler: The Biden Labor Agenda – What Lies Ahead
Eight months into the Biden Administration, a series of executive orders, rulemaking activity, and legislative efforts have signaled an intent to dramatically shift labor and employment policies in ways that are concerning for businesses still reeling from the pandemic. More change is coming in the fall, as recent pro-labor appointees take control of the federal agencies regulating the workplace. This webinar will examine the workplace policy agenda that the Biden Administration has begun to pursue. These include anticipated changes at the U.S. Department of Labor, NLRB, and EEOC, impacting such issues as joint employment, independent contractors, union organizing, minimum wage, and more.
2 p.m. EDT Thursday, September 16
AAHOA Interim President & CEO Ken Greene to Speak at Global Hospitality Summit
AAHOA Interim President & CEO Ken Greene will be a featured speaker at the Global Hospitality Summit 2021, one of the biggest hospitality events of the year. On Day 1 of the virtual event, Greene will speak on "Culture and Work Climate: Creating Sustainable Hospitality Enterprises" and share his insights on how to create a positive, supportive culture in a hospitality organization. The keynote speaker for the event is Horst Schulze, co-founder of the Ritz-Carlton Hotel Company, who is generally recognized as the leading hotelier in the world. Don't miss it!
November 9-10
What Members Are Saying...
"AAHOA is one of very few trusted sources for me. The fact that you all have quickly provided members information in a concise manner is impressive. I applaud you all for stepping up your initiatives to help us in these times."
–Webcast Attendee
Was this email forwarded to you? You can opt in, or opt back in, to receive these directly by signing up at myaahoa.com.

Asian American Hotel Owners Association, Inc.
Atlanta Headquarters
1100 Abernathy Road, Suite 725
Atlanta, GA 30328
Washington D.C. Office
601 New Jersey Avenue NW, Suite 610
Washington DC 20001
To update your subscription preferences, please email info@aahoa.com..