Click here if you are having trouble viewing this message.

Your Daily AAHOA Update for Tuesday

, September 7

, 2021
Today's Top Stories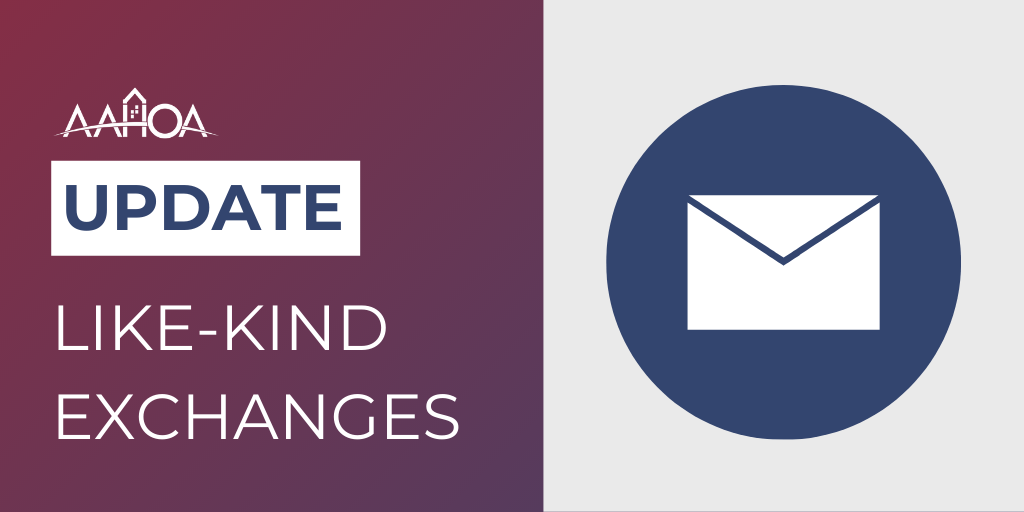 AAHOA Joins Coalition in Sending Letter to Congress in Support of Like-Kind Exchanges
AAHOA recently joined a coalition of organizations in sending a letter to Congress urging lawmakers to preserve the current law on Section 1031 (Like-Kind Exchanges):
 
"As you develop and consider budget reconciliation legislation, the undersigned organizations write to emphasize the important contribution that like-kind exchanges make to job creation, economic mobility, and other shared social and environmental objectives. New restrictions on Section 1031 of the tax code, if enacted, would undermine the economic recovery and cause unintended and unnecessary risks to the strength and stability of U.S. real estate. For these reasons, and those described in greater detail below, we urge you to preserve current law as it relates to like-kind exchanges."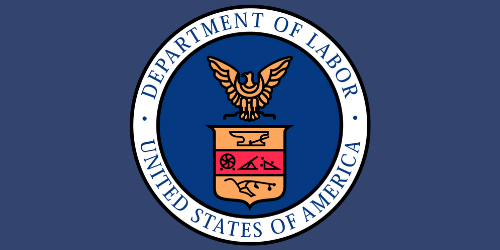 AAHOA Joins Coalition in Sending Letter to Congress in Support of Like-Kind Exchanges
U.S. Department of Labor Releases the August Jobs Report
This past Friday, the Department of Labor published the August Employment Situation, reporting a 0.2% decrease in the unemployment rate month over month. The unemployment rate for July was 5.2% with 8.4 million people unemployed through the month. Employment in the leisure and hospitality segments was unchanged after a six-month period of steady job growth. Employment in these industries is down by 10% since February 2020. The full report can be accessed through the Bureau of Labor Statistics. AAHOA will continue to keep members informed on the evolving labor landscape.
AP: U.S. Hiring Slows As Delta Variant Weakens Travel and Tourism
America's employers added just 235,000 jobs in August, a surprisingly weak gain after two months of robust hiring and the clearest sign to date that the delta variant's spread has discouraged some people from flying, shopping, and eating out. The August job growth the government reported Friday fell far short of the sizable gains of roughly 1 million in each of the previous two months. 
Marcus & Millichap: Delta Variant Stalls Service-Related Hiring; Rising Wages Pose New Challenges
Up 16 percent so far this year, the leisure and hospitality sector did not grow in August. The creation of 36,000 jobs at entertainment and recreation venues was offset by 42,000 fewer roles at bars and restaurants. Hotels hired about 7,000 people for accommodation positions last month, the smallest gain of the year. The end of summer vacations, paired with the spread of the delta variant, has led to a decrease in hotel occupancy.
2021 AAHOA Southwest Regional Conference & Trade Show, 1 p.m. MDT Tuesday, September 14 - Albuquerque, NM

2021 AAHOA Upper Midwest Regional Conference & Trade Show, 1 p.m. CDT Thursday, September 16 - Elmhurst, IL 

2021 AAHOA North Central Regional Conference & Trade Show, 1 p.m. EDT Tuesday, September 21 - Toledo, OH

2021 AAHOA Alabama Regional Conference & Trade Show, 1 p.m. EDT Thursday, September 23 - Birmingham, AL

2021 AAHOA North Pacific Regional Conference & Trade Show, 8 a.m. PDT Thursday, September 23 - San Jose, CA
Upcoming Events & Webcasts
SBA Announces National Small Business Week Virtual Summit 
The U.S. Small Business Administration's National Small Business Week Virtual Summit event schedule is set. This annual event honors the nation's 31 million small businesses for their perseverance, ingenuity, triumphs, and creativity. SBA Administrator Isabella Casillas Guzman announced National Small Business Week in a news release last month. The free, three-day conference will take place in a virtual atrium, which will showcase a series of educational panels on best practices for small businesses to pivot and recover in a changing economy. This year's theme is "Celebrating Resilience and Renewal," spotlighting the resilience of America's entrepreneurs and the renewal of the small business economy as they build back better from the economic crisis brought on by the pandemic.
September 13-15
Engage 2021: Virtual Digital Marketing Summit for Hospitality Marketers
The pandemic accelerated digital transformation, and if your business survived, you are probably looking for your next digital breakthrough to improve customer experience and performance. Join more than a dozen speakers and thousands of marketers looking to do the same at ENGAGE 2021. This summit will showcase the latest trends, share customer-based case studies, and deliver the actionable takeaways and tools to help you accelerate your digital strategy and transformation and rebound in a post-pandemic world.
September 14-15
What They're Saying...
"I just wanted to send a quick note to express my appreciation to all you're doing during this time. I have been following all the great work you have been doing to support the industry during this time and admire your strength and leadership! Keep up the amazing work!"
–Friend of AAHOA
Was this email forwarded to you? You can opt in, or opt back in, to receive these directly by signing up at myaahoa.com.

Asian American Hotel Owners Association, Inc.
Atlanta Headquarters
1100 Abernathy Road, Suite 725
Atlanta, GA 30328
Washington D.C. Office
601 New Jersey Avenue NW, Suite 610
Washington DC 20001
To update your subscription preferences, please email info@aahoa.com..