Click here if you are having trouble viewing this message.

Your Weekly AAHOA Wrap-Up for Friday, September 3, 2021
Message from the Interim President & CEO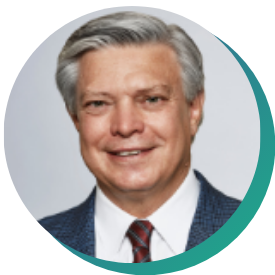 "Every initiative and point of discussion is done for our members, and we are working on increasing the value of AAHOA membership every step of the way."
We've made it to September! As we head into the long weekend, Labor Day weekend, I think it's appropriate to recognize all of you.
The federal holiday honors and recognizes the American labor movement and I wanted to personally thank all of you for your contributions to the achievements and development of AAHOA, and the country.
This week I spent time in Middleburg, Virginia, for the Board retreat. The AAHOA Team is working with the board to prioritize the organization's work related to the strategic plan's five pillars. Those five pillars include Government Advocacy, Franchise Relations, Connecting the Industry, Serving as a Resource, and Attracting and Retaining Talent.
AAHOA works tirelessly day in and day out to ensure we're meeting our goals and following through with our vision and mission as it pertains to those pillars.
Every initiative and point of discussion is done for our members, and we are working on increasing the value of AAHOA membership every step of the way.
The fallout continues amid the devastation of Hurricane Ida, which left a trail of damage from the south to the northeast. 
For ways to seek guidance and determine next steps for hurricane recovery and relief for your hotels please check out this webcast.
We are thinking of you and your families and we want you to know that AAHOA is here for you.
We are Team AAHOA, and we have so much more to accomplish together.
See you soon, 
Ken Greene
Interim AAHOA President & CEO
10 

Conde Nast Traveler: How Americans Are Planning to Travel Over Labor Day Weekend 2021

 

Many Americans will squeeze in a final summer getaway over Labor Day weekend 2021 But the Delta variant—which is still on the rise nationwide, according to recent data from Johns Hopkins—could shift some of those plans. Here's a look at how many Americans are planning to travel this Labor Day weekend. "As summer comes to a close, travel volumes around Labor Day are expected to remain high," AAA spokesperson Julie Hall says. But just how high the number of bookings will be remains to be seen. While plenty of travelers are planning to hit the road for the long weekend, some predictions show a slightly lower volume of vacationers compared to 2020. 
9 

U.S. Hotels Surpass 2019 Profit Level in July

 

Estimated U.S. hotel gross operating profit for July 2021 came in at 111% of the 2019 comparable, according to STR's latest monthly P&L data release. In addition to total GOP estimates above July 2019, EBITDA came in at 116% of the pre-pandemic comparable. On a per-available-room basis, each of the key profitability metrics, aside from labor, came in higher than any month since February 2020.

 

 

"It is first important to note that one, or even a few months, with higher GOP than 2019 does not mean the industry has recovered," Raquel Ortiz, STR assistant director of financial performance said.
8 

GBTA: Business Travel Continues Moving Forward But Uncertainty Around Variants Impacts More Accelerated Recovery

 

The business travel industry continues to report an overall willingness and optimism about the return to business travel. However, the rise of the Delta and other variants has become a cause for uncertainty and increased concern over the past month. This is according to the latest poll from the Global Business Travel Association, the world's largest business travel association and worldwide leader in education, research, networking, and advocacy for the industry.
7

 ICYMI | Hurricane Relief: YOUR NEXT STEPS

 

Are you enduring hurricane season as a hotel owner and operator? Hurricane Ida and other natural disasters have done catastrophic damage to businesses in our industry. Watch this timely webcast as John W. Houghtaling II, managing partner of AAHOA Club Blue Partner Gauthier Murphy & Houghtaling, LLC, discusses how to seek guidance and determine next steps for hurricane recovery and relief for your hotels.
6 

CoStar: Hotel Guest Expectations and Owner Cost-Cutting Measures Near Tipping Point

 

Hotel company executives are hotel guests, too, and as they navigate operational changes at their hotels necessitated by the pandemic that are likely to linger for some time, they strive to think like guests. Taking care of the company and the guests requires balancing costs, in many cases amid reduced staffing, with guest expectations and satisfaction. Hoteliers looking to make cuts might have opportunities with housekeeping — as many safety-conscious guests are willing to part with daily room cleaning — but are best advised to bring back the free breakfast, said David Kong, president and CEO of BWH Hotel Group, the global hotel brand company that includes Best Western Hotels & Resorts.
5 

AAHOA Members Raise More Than $15,000 for Injured Police Officers in Albuquerque

 

AAHOA Members in the Southwest Region raised more than $15,000 in just four days recently to help four police officers in Albuquerque, NM, who were injured in a shootout when they responded to a robbery. The effort by members, including former Southwest Regional Director Imesh Vaidya, was to help the officers and their families during their recovery. Rebecca Atkins, an Albuquerque Police Department spokeswoman, said officers Mario Verbeck and James Eichel are "doing well" at University of New Mexico Hospital.
4 

Today's Hotelier: Change Is Coming – Looking at AAHOA's Tomorrow with Its Leader of Today

 

The convening of AAHOACON brings with it many things, including opportunities for networking, education, and much more. In addition to all the event entails, it also marks a change of leadership, and this year, Vinay Patel moves from Vice Chair to Chair. Here is a little bit of insight into who he is, where he comes from, and his vision for AAHOA's future during his tenure and beyond. 
3 

North Carolina Region Charity Golf Tournament Closes Out 2021 Schedule with a Bang

 

The 2021 AAHOA North Carolina Charity Golf Tournament, held this weekend at Rocky River Golf Club in Concord, NC, was a rousing success! Regional Director Akshat Patel and the Ambassadors welcomed an enthusiastic field of 120 players who enjoyed a fun-filled day of golf and networking and raised nearly $100,000 for 12 worthwhile charities – Hindu Center, Jamie Kimble Foundation, USO of NC, The Sandbox, Isabella Santos Foundation, India Association, Samaritans Feet, Second Harvest Foodbank of Metrolina, Dilworth Charities, Foundation for Girls, BAPS Charities, and Toys for Tots. The North Carolina tournament was the last event in our 2021 AAHOA Charity Golf Tournament Series and we are grateful for all the participants who helped us support worthy causes and ongoing COVID-19 relief efforts. See you next year!
2 

'Waking Up a Giant': Armed with Fresh Data That Reveal Members' Economic Might, AAHOA Leaders See New Day Ahead

 

AAHOA Chair Vinay Patel and Interim President & CEO Ken Greene recently appeared on episode 335 of the Long Live Lodging's Lodging Leaders podcast, where they discussed the future of AAHOA and data released in the new Oxford-AAHOA study. The new study reveals the membership's stunning combined economic strength, including the fact that members own 60 percent of America's hotels. AAHOA leaders say the association plans to wield its might in forging a post-pandemic recovery that ensures everyone in the hospitality industry a more profitable future.
1 

ICMYI: First COVID-19 Vaccine Fully Approved; Pentagon and Other Entities Require Vaccinations

 

The FDA approved the Pfizer-BioNTech COVID-19 vaccine, becoming the first vaccine to transition from emergency use authorization. Following this news, the Pentagon moved forward with a vaccine mandate for all active-duty service members.  As the Delta variant of COVID-19 continues to spread throughout the country, the importance of getting vaccinated becomes ever more paramount. 

 

The most critical action hoteliers can take now is to encourage your employees to get vaccinated if they have not already done so. Vaccinations are a great means to ensure the safety of your employees and the confidence of your guests. Sign the Pledge to Protect today and visit our landing page for more information. 

 
Was this email forwarded to you? You can opt in, or opt back in, to receive these directly by signing up at myaahoa.com.

Asian American Hotel Owners Association, Inc.
Atlanta Headquarters
1100 Abernathy Road, Suite 725
Atlanta, GA 30328
Washington D.C. Office
601 New Jersey Avenue NW, Suite 610
Washington DC 20001
To update your subscription preferences, please email info@aahoa.com..