Click here if you are having trouble viewing this message.

Your Daily AAHOA Update for Thursday

, September 2

, 2021
Today's Top Stories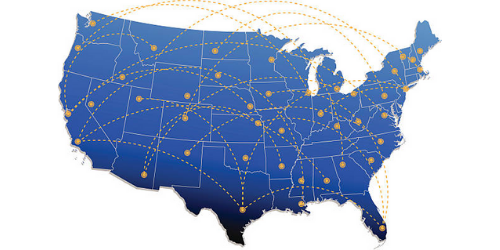 Coast to Coast Update
From Littler Mendelson: Tracking Statewide Reopening and Mitigation Steps
This chart provides links to key reopening orders and/or mitigation measures issued in recent weeks, at the statewide level. Employers should bear in mind that these materials typically offer detailed instructions, which often vary by industry. As a result, it is important to review each order along with any corresponding official guidance to get a complete picture of all requirements and how they may impact each employer's operations.
 
Illinois: Mask Mandate Reinstituted When in Public Indoor Settings
Effective Monday, August 30, the state of Illinois reinstated a mandate that everyone (including both staff and guests) age two or older, regardless of vaccination status, wear masks in public indoor settings. This includes hotel banquet and meeting rooms.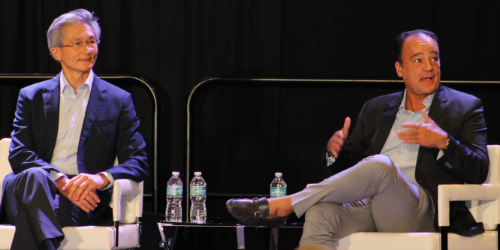 CoStar: Hotel Guest Expectations and Owner Cost-Cutting Measures Near Tipping Point
Hotel company executives are hotel guests, too, and as they navigate operational changes at their hotels necessitated by the pandemic that are likely to linger for some time, they strive to think like guests. Taking care of the company and the guests requires balancing costs, in many cases amid reduced staffing, with guest expectations and satisfaction. Hoteliers looking to make cuts might have opportunities with housekeeping — as many safety-conscious guests are willing to part with daily room cleaning — but are best advised to bring back the free breakfast, said David Kong, president and CEO of BWH Hotel Group.
Today's Hotelier September Issue Is Now Available!
The September 2021 issue of Today's Hotelier magazine is now available! In this issue, we examine the importance of strong leadership, including an exclusive feature with AAHOA Chair Vinay Patel, as well as ongoing recovery efforts and what successful hoteliers are doing today to make a better tomorrow. Learn more about AAHOA Chair Vinay Patel and his vision for AAHOA's future during his tenure and beyond.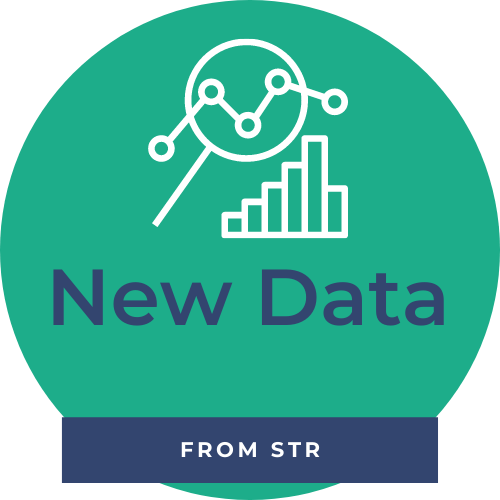 STR: U.S. Hotel Performance Continues to Decline from Previous Weeks
U.S. hotel performance continued to decline from previous weeks, according to STR's latest data through August 28. August 22-28, 2021 (percentage change from comparable week in 2019*):
Occupancy: 61.0% (-8.4%)

Average daily rate (ADR): US$131.91 (+3.2%)

Revenue per available room (RevPAR): US$80.53 (-5.5%)    
Performance continues to reflect seasonality as well as the pandemic situation.
2021 AAHOA Mid Atlantic Regional Conference & Trade Show, 1 p.m. EDT Tuesday, September 7 - Cherry Hill, NJ

2021 AAHOA Southwest Regional Conference & Trade Show, 1 p.m. MDT Tuesday, September 14 - Albuquerque, NM

2021 AAHOA Upper Midwest Regional Conference & Trade Show, 1 p.m. CDT Thursday, September 14 - Elmhurst, IL

2021 AAHOA North Central Regional Conference & Trade Show, 1 p.m. EDT Tuesday, September 21 - Toledo, OH
Upcoming Events & Webcasts
SBA Announces National Small Business Week Virtual Summit 
The U.S. Small Business Administration's National Small Business Week Virtual Summit event schedule is set. This annual event honors the nation's 31 million small businesses for their perseverance, ingenuity, triumphs, and creativity. SBA Administrator Isabella Casillas Guzman announced National Small Business Week in a news release last month. The free, three-day conference will take place in a virtual atrium, which will showcase a series of educational panels on best practices for small businesses to pivot and recover in a changing economy. This year's theme is "Celebrating Resilience and Renewal," spotlighting the resilience of America's entrepreneurs and the renewal of the small business economy as they build back better from the economic crisis brought on by the pandemic.
September 13-15
Engage 2021: Virtual Digital Marketing Summit for Hospitality Marketers
The pandemic accelerated digital transformation, and if your business survived, you are probably looking for your next digital breakthrough to improve customer experience and performance. Join more than a dozen speakers and thousands of marketers looking to do the same at ENGAGE 2021. This summit will showcase the latest trends, share customer-based case studies, and deliver the actionable takeaways and tools to help you accelerate your digital strategy and transformation and rebound in a post-pandemic world.
September 14-15
What They're Saying...
"My hat's off to AAHOA and their leadership for educating all of us again and again on the PPP loan application and the process. Just yesterday, we started receiving emails from [big banks] asking for our business on PPP loans. Too late! AAHOA were there from Day One."
– AAHOA Member, Arizona
Was this email forwarded to you? You can opt in, or opt back in, to receive these directly by signing up at myaahoa.com.

Asian American Hotel Owners Association, Inc.
Atlanta Headquarters
1100 Abernathy Road, Suite 725
Atlanta, GA 30328
Washington D.C. Office
601 New Jersey Avenue NW, Suite 610
Washington DC 20001
To update your subscription preferences, please email info@aahoa.com..