Click here if you are having trouble viewing this message.

Your Daily AAHOA Update for Wednesday

, September 1

, 2021
Today's Top Stories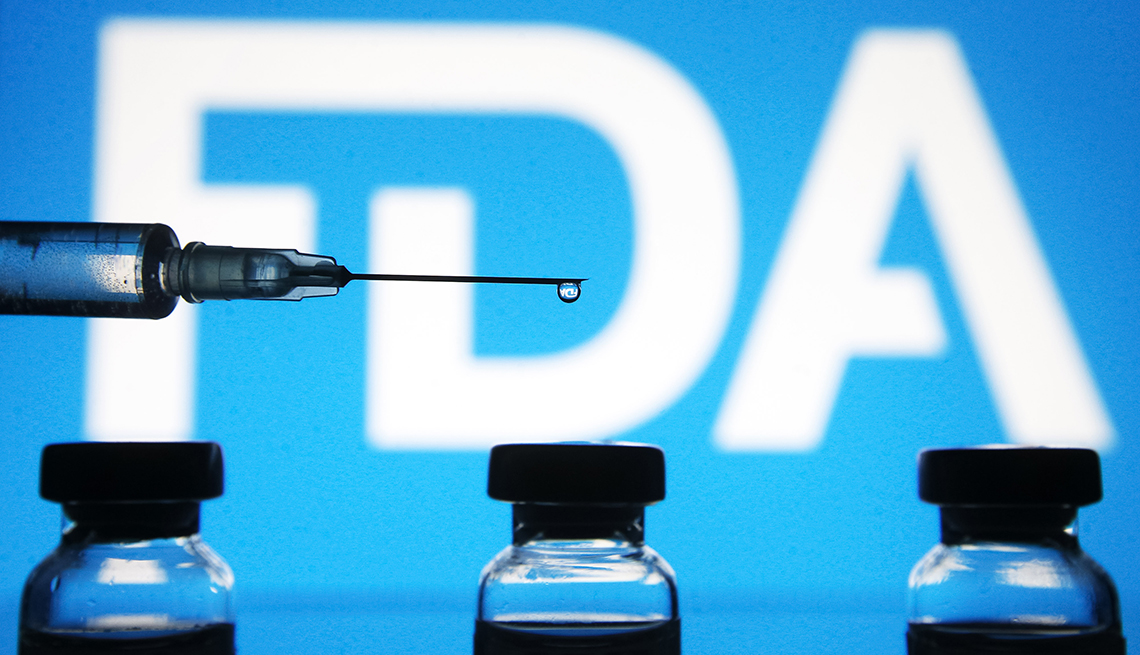 ICMYI: First COVID-19 Vaccine Fully Approved; Pentagon and Other Entities Require Vaccinations
The FDA approved the Pfizer-BioNTech COVID-19 vaccine, becoming the first vaccine to transition from emergency use authorization. Following this news, the Pentagon moved forward with a vaccine mandate for all active-duty service members.  As the Delta variant of COVID-19 continues to spread throughout the country, the importance of getting vaccinated becomes ever more paramount. 
The most critical action hoteliers can take now is to encourage your employees to get vaccinated if they have not already done so. Vaccinations are a great means to ensure the safety of your employees and the confidence of your guests. Sign the Pledge to Protect today and visit our landing page for more information.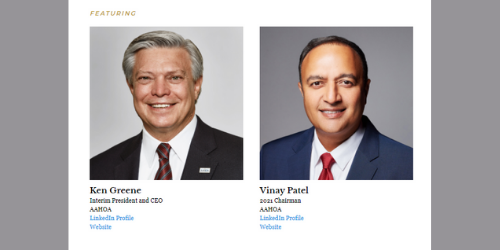 'Waking Up a Giant': Armed with Fresh Data That Reveal Members' Economic Might, AAHOA Leaders See New Day Ahead
AAHOA Chair Vinay Patel and Interim President & CEO Ken Greene recently appeared on episode 335 of the Long Live Lodging's Lodging Leaders podcast, where they discussed the future of AAHOA and data released in the new Oxford-AAHOA study. The new study reveals the membership's stunning combined economic strength, including the fact that members own 60 percent of America's hotels. AAHOA leaders say the association plans to wield its might in forging a post-pandemic recovery that ensures everyone in the hospitality industry a more profitable future.
TOMORROW | Hurricane Relief: YOUR NEXT STEPS
Are you enduring hurricane season as a hotel owner and operator? Hurricane Ida and other natural disasters have done catastrophic damage to businesses in our industry. Join us for this timely webcast as John W. Houghtaling II, managing partner of AAHOA Club Blue Partner Gauthier Murphy & Houghtaling, LLC, discusses how to seek guidance and determine next steps for hurricane recovery and relief for your hotels.
3-3:30 p.m. EDT Thursday, September 2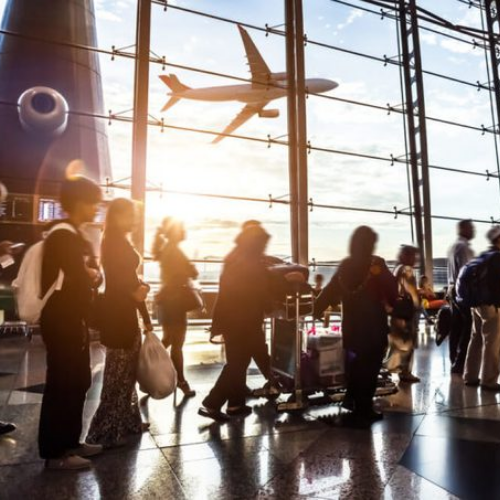 Bloomberg: 'Forever Changed' – CEOs Are Dooming Business Travel, Maybe for Good
Business travel as we've known it is a thing of the past. From Pfizer Inc., Michelin and LG Electronics Inc. to HSBC Holdings Plc, Hershey Co., Invesco Ltd., and Deutsche Bank AG, businesses around the world are signaling that innovative new communications tools are making many pre-pandemic-era trips history. A Bloomberg survey of 45 large businesses in the U.S., Europe, and Asia shows that 84% plan to spend less on travel post-pandemic.
2021 AAHOA Mid Atlantic Regional Conference & Trade Show, 1 p.m. EDT Tuesday, September 7 - Cherry Hill, NJ

2021 AAHOA Southwest Regional Conference & Trade Show, 1 p.m. MDT Tuesday, September 14 - Albuquerque, NM

2021 AAHOA Upper Midwest Regional Conference & Trade Show, 1 p.m. CDT Thursday, September 14 - Elmhurst, IL

2021 AAHOA North Central Regional Conference & Trade Show, 1 p.m. EDT Tuesday, September 21 - Toledo, OH
Upcoming Events & Webcasts
HITEC® Heads to Dallas, TX, in Late September
The Hospitality Industry Technology Exposition and Conference is the world's largest and oldest hospitality technology event and brings the brightest minds and hottest technologies from across the globe together in one place. HITEC® offers attendees essential education, access to top hospitality technology industry experts, and the resources to find cost-effective ways to improve company bottom lines. AAHOA Members get a complimentary pass to the trade show floor, so fill out this form and where it says "Name of referring exhibitor," enter "AAHOA."
September 27-30
HX: The Hotel Experience Powered by AAHOA Returns to the Big Apple
HX: The Hotel Experience Powered by AAHOA is returning to New York City's Javits Center on November 14-15. HX serves as a community for hospitality professionals, offering unparalleled access to market-leading operators who are committed to sharing education, solutions, creativity, and innovation. And don't miss the AAHOA Young Professional Hoteliers Reception, which gives the next generation of hospitality professionals the chance to connect with like-minded peers as they move the industry forward into the future.
November 14-15
What They're Saying...
"Thanks, guys, for helping to stop this kind of issue [with a vendor] happening to other members."
– AAHOA Member, Arizona
Was this email forwarded to you? You can opt in, or opt back in, to receive these directly by signing up at myaahoa.com.

Asian American Hotel Owners Association, Inc.
Atlanta Headquarters
1100 Abernathy Road, Suite 725
Atlanta, GA 30328
Washington D.C. Office
601 New Jersey Avenue NW, Suite 610
Washington DC 20001
To update your subscription preferences, please email info@aahoa.com..