Click here if you are having trouble viewing this message.

Your Daily AAHOA Update for Tuesday

, August 31

, 2021
Today's Top Stories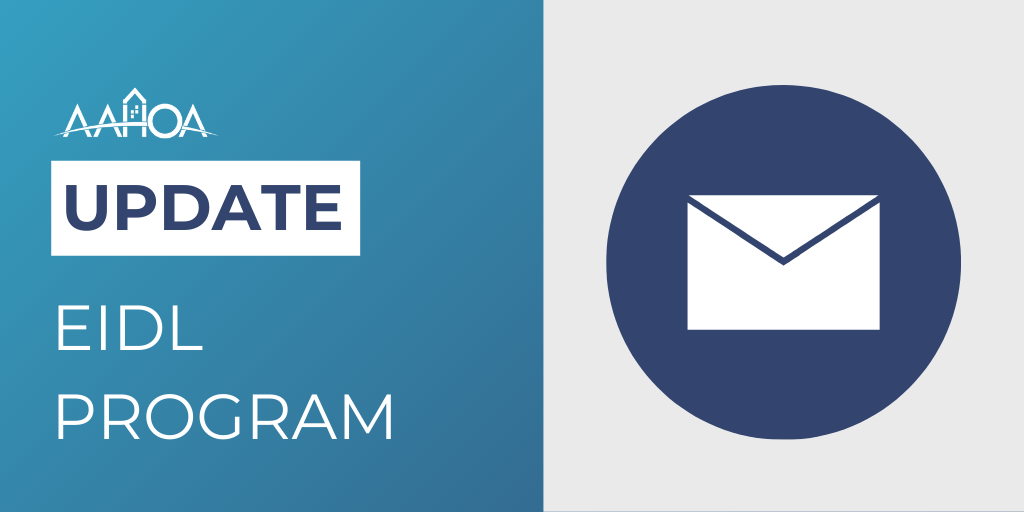 ICYMI: AAHOA and Industry Partners Urge Swift Adoption of Proposed Improvements to the EIDL Program
AAHOA Interim President & CEO Ken Greene and our coalition partners sent a letter to the Small Business Administration requesting swift adoption of the proposed improvements to the Economic Injury Disaster Loan program. AAHOA has worked extensively with the SBA to implement these changes to the EIDL program since it launched in the spring of 2020. We expect the SBA to announce the new changes in the coming weeks. In the meantime, AAHOA will continue to work closely with the Biden Administration to strongly advocate for the changes needed to improve the EIDL program.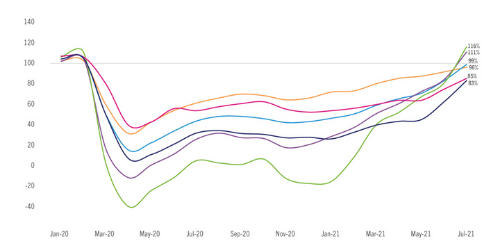 U.S. Hotels Surpass 2019 Profit Level in July
Estimated U.S. hotel gross operating profit for July 2021 came in at 111% of the 2019 comparable, according to STR's latest monthly P&L data release. In addition to total GOP estimates above July 2019, EBITDA came in at 116% of the pre-pandemic comparable. On a per-available-room basis, each of the key profitability metrics, aside from labor, came in higher than any month since February 2020. 
"It is first important to note that one, or even a few months, with higher GOP than 2019 does not mean the industry has recovered," Raquel Ortiz, STR assistant director of financial performance said.
GBTA: Business Travel Continues Moving Forward But Uncertainty Around Variants Impacts More Accelerated Recovery
The business travel industry continues to report an overall willingness and optimism about the return to business travel. However, the rise of the Delta and other variants has become a cause for uncertainty and increased concern over the past month. "The industry continues to be resilient, adaptable, and committed to moving forward for safe and responsible business travel for employees and companies around the world," said Suzanne Neufang, CEO, GBTA.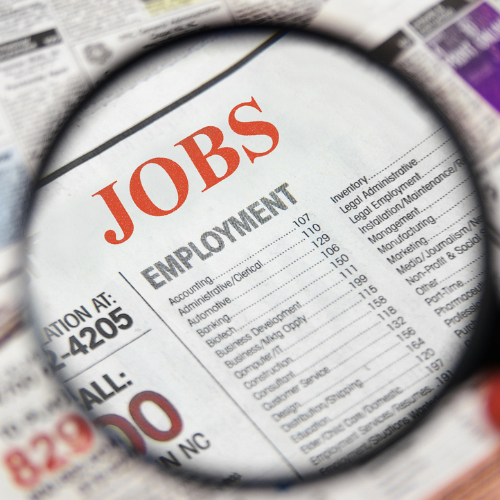 Millions of Americans Will Lose Unemployment Benefits This Weekend
Millions of people are poised to lose their unemployment benefits this weekend, when federal pandemic-era policies will end. Lawmakers twice extended the benefits, but absent congressional action, that aid will lapse after Saturday or Sunday, depending on state administrative rules. Lawmakers seem unlikely to extend the policies for a third time, given improvements in the economy and labor market in recent months.
2021 AAHOA Mid Atlantic Regional Conference & Trade Show, 1 p.m. EDT Tuesday, September 7 - Cherry Hill, NJ

2021 AAHOA Southwest Regional Conference & Trade Show, 1 p.m. MDT Tuesday, September 14 - Albuquerque, NM

2021 AAHOA Upper Midwest Regional Conference & Trade Show, 1 p.m. CDT Thursday, September 14 - Elmhurst, IL

2021 AAHOA North Central Regional Conference & Trade Show, 1 p.m. EDT Tuesday, September 21 - Toledo, OH
Upcoming Events & Webcasts
Join AAHOA and Other Industry Professionals at The Lodging Conference
The Lodging Conference, set for September 27-30 in Phoenix, brings together the hotel industry's most influential owners, operators, presidents, CEOs, and dealmakers to strategize about every aspect of the industry's development, finance, franchising, management, construction, design, and operations. Hear from all five AAHOA Officers and Past Chair during this unique conference that offers attendees the opportunity to actually participate in the discussions and help solve problems.
September 27-30
AAHOA Interim President & CEO Ken Greene to Speak at Global Hospitality Summit
AAHOA Interim President & CEO Ken Greene will be a featured speaker at the Global Hospitality Summit 2021, one of the biggest hospitality events of the year. On Day 1 of the virtual event, Greene will speak on "Culture and Work Climate: Creating Sustainable Hospitality Enterprises" and share his insights on how to create a positive, supportive culture in a hospitality organization. The keynote speaker for the event is Horst Schulze, co-founder of the Ritz-Carlton Hotel Company, who is generally recognized as the leading hotelier in the world. Don't miss it!
November 9-10
What They're Saying...
"First of all, many thanks for the abundance of incredibly helpful resources AAHOA has provided to the community with relation to the COVID-19 pandemic. You have been a guiding light through this whole situation, and we are grateful."
– Industry Partner
Was this email forwarded to you? You can opt in, or opt back in, to receive these directly by signing up at myaahoa.com.

Asian American Hotel Owners Association, Inc.
Atlanta Headquarters
1100 Abernathy Road, Suite 725
Atlanta, GA 30328
Washington D.C. Office
601 New Jersey Avenue NW, Suite 610
Washington DC 20001
To update your subscription preferences, please email info@aahoa.com..