Click here if you are having trouble viewing this message.

Your Daily AAHOA Update for Monday

, August 30

, 2021
Today's Top Stories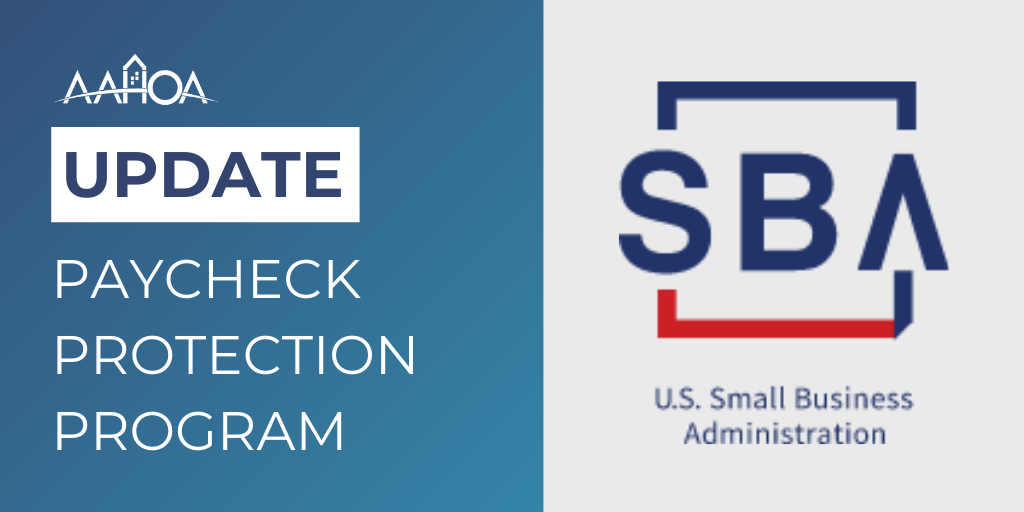 The House Committee on Small Business to Host Hearing on Paycheck Protection Program Loan Forgiveness
The House Committee on Small Business will host a virtual hearing beginning at 1 p.m. EDT on Wednesday, September 1. The hearing will update attendees on the loan forgiveness phase of the PPP as well as the legislative and administrative efforts to continue streamlining the forgiveness process for borrowers and lenders. Tune into the committee's livestream to view the hearing.
The SBA offers a streamlined application portal to borrowers with PPP loans of $150,000 or less. Since the program launched, AAHOA has successfully advocated for PPP enhancements and easing of forgiveness regulations. In light of the surge in the Delta variant of COVID-19, AAHOA is continuing to seek additional economic relief for hoteliers, including reforms to the Economic Injury Disaster Loan program.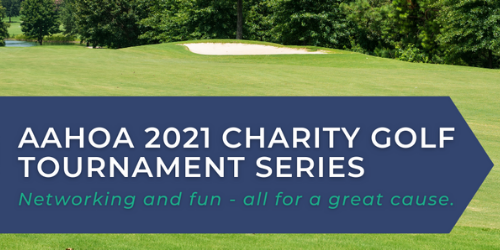 North Carolina Region Charity Golf Tournament Closes Out 2021 Schedule with a Bang
The 2021 AAHOA North Carolina Charity Golf Tournament, held this weekend at Rocky River Golf Club in Concord, NC, was a rousing success! Regional Director Akshat Patel and the Ambassadors welcomed an enthusiastic field of players who enjoyed a fun-filled day of golf and networking and raised tens of thousands for 12 worthwhile charities – Hindu Center, Jamie Kimble Foundation, USO of NC, The Sandbox, Isabella Santos Foundation, India Association, Samaritans Feet, Second Harvest Foodbank of Metrolina, Dilworth Charities, Foundation for Girls, BAPS Charities, and Toys for Tots. The North Carolina tournament was the last event in our 2021 AAHOA Charity Golf Tournament Series and we are grateful for all the participants who helped us support worthy causes and ongoing COVID-19 relief efforts. See you next year!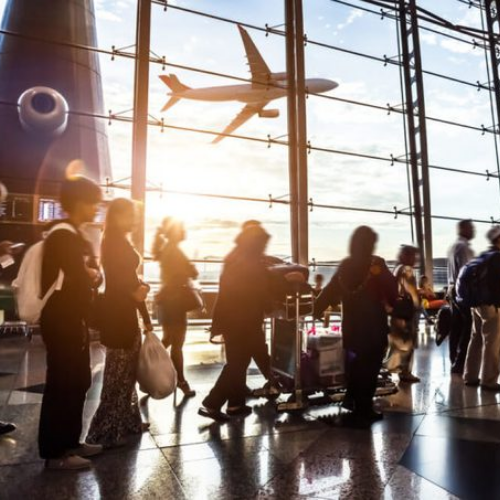 Conde Nast Traveler: How Americans Are Planning to Travel Over Labor Day Weekend 2021
Many Americans will squeeze in a final summer getaway over Labor Day weekend 2021. But the Delta variant—which is still on the rise nationwide, according to recent data from Johns Hopkins—could shift some of those plans. Here's a look at how many Americans are planning to travel this Labor Day weekend.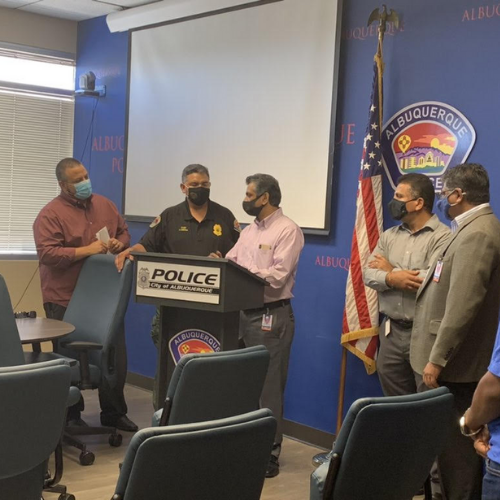 AAHOA Members Raise More Than $15,000 for Injured Police Officers in Albuquerque
AAHOA Members in the Southwest Region raised more than $15,000 in just four days recently to help four police officers in Albuquerque, NM, who were injured in a shootout when they responded to a robbery. The charitable effort by members, including former Southwest Regional Director Imesh Vaidya, was to help the officers and their families during their recovery.
2021 AAHOA Mid Atlantic Regional Conference & Trade Show, 1 p.m. EDT Tuesday, September 7 - Cherry Hill, NJ

2021 AAHOA Southwest Regional Conference & Trade Show, 1 p.m. MDT Tuesday, September 14 - Albuquerque, NM

2021 AAHOA Upper Midwest Regional Conference & Trade Show, 1 p.m. CDT Thursday, September 14 - Elmhurst, IL

2021 AAHOA North Central Regional Conference & Trade Show, 1 p.m. EDT Tuesday, September 21 - Toledo, OH
Upcoming Events & Webcasts
Engage 2021: Virtual Digital Marketing Summit for Hospitality Marketers
The pandemic accelerated digital transformation, and if your business survived, you are probably looking for your next digital breakthrough to improve customer experience and performance. Join more than a dozen speakers and thousands of marketers looking to do the same at ENGAGE 2021. This summit will showcase the latest trends, share customer-based case studies, and deliver the actionable takeaways and tools to help you accelerate your digital strategy and transformation and rebound in a post-pandemic world.
September 14-15
Littler: The Biden Labor Agenda – What Lies Ahead
Eight months into the Biden Administration, a series of executive orders, rulemaking activity, and legislative efforts have signaled an intent to dramatically shift labor and employment policies in ways that are concerning for businesses still reeling from the pandemic. More change is coming in the fall, as recent pro-labor appointees take control of the federal agencies regulating the workplace. This webinar will examine the workplace policy agenda that the Biden Administration has begun to pursue. These include anticipated changes at the U.S. Department of Labor, NLRB, and EEOC, impacting such issues as joint employment, independent contractors, union organizing, minimum wage, and more.
2 p.m. EDT Thursday, September 16
What They're Saying...
"Thank you! Our AAHOA partners are the very best with grassroots advocacy. We so appreciate your partnership."
– Industry Partner
Was this email forwarded to you? You can opt in, or opt back in, to receive these directly by signing up at myaahoa.com.

Asian American Hotel Owners Association, Inc.
Atlanta Headquarters
1100 Abernathy Road, Suite 725
Atlanta, GA 30328
Washington D.C. Office
601 New Jersey Avenue NW, Suite 610
Washington DC 20001
To update your subscription preferences, please email info@aahoa.com..